Director dealings: Biffa MD and spouse sell shares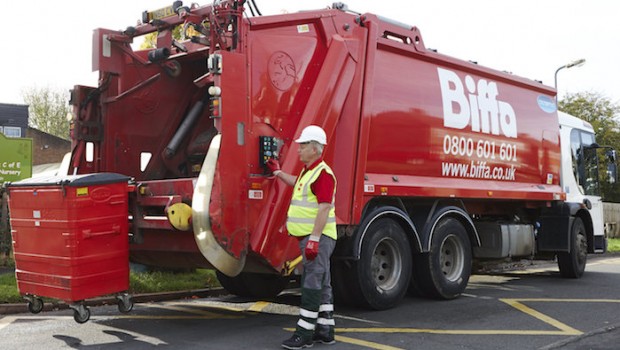 One of Biffa's top directors and his spouse sold a significant amount of their shares in the waste collection and recycling outfit.
Jeff Anderson, the Managing Director of the company's Industrial & Commercial division, unloaded 200,000 of stock at 257p per share, alongside the sale of a further 19,000 shares by his wife at that same price.
Both transactions were carried out on 17 December for a total amount of £562,830.
Top Director Buys
Masawara (MASA)
Director name: Mutasa,Shingai
Amount purchased: 50,760,456 @ 30.00p
Value: 15,228,137.41£

Rhi Magnesita N.v. (di) (RHIM)
Director name: Hosty,Andrew
Amount purchased: 379 @ 3,950.00p
Value: 14,970.50£

Mortgage Advice Bureau (holdings) (MAB1)
Director name: Imlach,Nathan James McLean
Amount purchased: 255 @ 550.00p
Value: 1,402.50£

Mortgage Advice Bureau (holdings) (MAB1)
Director name: Verdin ,Richard
Amount purchased: 223 @ 550.00p
Value: 1,226.50£

Spirent Communications (SPT)
Director name: Hutchinson,Eric G
Amount purchased: 244 @ 103.00p
Value: 251.32£


Top Director Sells
Just Group (JUST)
Director name: Cook,Rodney
Amount sold: 407,868 @ 166.25p
Value: 678,080.56£

Biffa (BIFF)
Director name: Anderson,Jeff
Amount sold: 200,000 @ 257.00p
Value: 513,999.99£

Hochschild Mining (HOC)
Director name: Bustamante,Ignacio
Amount sold: 90,000 @ 257.17p
Value: 231,454.00£

Just Group (JUST)
Director name: Cook,Rodney
Amount sold: 130,000 @ 166.25p
Value: 216,125.00£

Biffa (BIFF)
Director name: Anderson,Jeff
Amount sold: 19,000 @ 257.00p
Value: 48,830.00£