Director dealings: Beazley directors cash in £5.4m of shares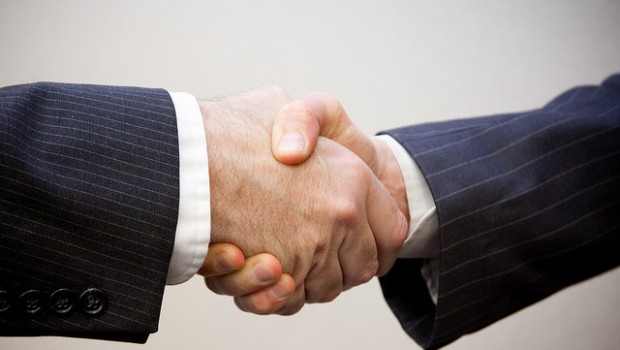 Multiple directors over at insurance firm Beazley disposed of shares on Friday, just two days after the London-based company had its 'overweight' rating reaffirmed by analysts at Numis.
Andrew Horton, Beazley's chief executive officer, as well as fellow directors Martin Bride, Adrian Cox and Neil Maidment, sold a combined total of 1,020,876 ordinary shares in the firm, pooling together £5,491,447.33 for the corporate collection plate.
Horton himself collected £2,619,730.15 from three separate transactions ranging from 536.40p per share to 538.87p each.
Beazley said earlier in February that its pre-tax profits had fallen from $293m to $168m after it paid out claims on last autumn's natural catastrophes, including hurricanes Harvey, Irma and Maria, and noted that its return on equity had been halved to 9% for the year.
As of 1700 GMT, shares had inched forward 0.56% to 538.00p.
Top Director Buys
Intermediate Capital Group (ICP)
Director name: Holmes,Virginia
Amount purchased: 10,000 @ 1,005.00p
Value: £100,500.00

Gama Aviation (GMAA)
Director name: Medley,Neil
Amount purchased: 25,000 @ 255.00p
Value: £63,749.75

Staffline Group (STAF)
Director name: Crabtree,John R A
Amount purchased: 2,680 @ 934.00p
Value: £25,031.20

Saga (SAGA)
Director name: Hill,Jonathan
Amount purchased: 1,551 @ 115.99p
Value: £1,799.00

Provident Financial (PFG)
Director name: Fisher,Andrew C
Amount purchased: 22 @ 701.74p
Value: £154.38

Provident Financial (PFG)
Director name: Mullen,Ken
Amount purchased: 22 @ 701.74p
Value: £154.38

Sig (SHI)
Director name: Maddock,Nick
Amount purchased: 106 @ 142.71p
Value: £151.27

Sig (SHI)
Director name: Monro,Richard
Amount purchased: 105 @ 142.71p
Value: £149.85

Saga (SAGA)
Director name: Batchelor,Lance
Amount purchased: 129 @ 115.99p
Value: £149.63

Kingfisher (KGF)
Director name: Witts,Karen
Amount purchased: 41 @ 360.71p
Value: £147.89


Top Director Sells
Beazley (BEZ)
Director name: Horton,Andrew
Amount sold: 210,823 @ 536.40p
Value: £1,130,852.43

Beazley (BEZ)
Director name: Horton,Andrew
Amount sold: 144,418 @ 538.87p
Value: £778,228.86

Beazley (BEZ)
Director name: Horton,Andrew
Amount sold: 131,877 @ 538.87p
Value: £710,648.86

Beazley (BEZ)
Director name: Maidment,Neil
Amount sold: 118,634 @ 536.40p
Value: £636,351.57

Beazley (BEZ)
Director name: Maidment,Neil
Amount sold: 101,443 @ 538.87p
Value: £546,648.41

Beazley (BEZ)
Director name: Maidment,Neil
Amount sold: 81,278 @ 538.87p
Value: £437,984.77

Beazley (BEZ)
Director name: Bride,Martin
Amount sold: 75,710 @ 538.87p
Value: £407,980.35

Beazley (BEZ)
Director name: Cox ,Adrian
Amount sold: 54,142 @ 536.40p
Value: £290,417.14

Beazley (BEZ)
Director name: Bride,Martin
Amount sold: 51,918 @ 536.40p
Value: £278,487.62

Beazley (BEZ)
Director name: Cox ,Adrian
Amount sold: 48,490 @ 538.87p
Value: £261,299.27

Beazley (BEZ)
Director name: Bride,Martin
Amount sold: 39,041 @ 538.87p
Value: £210,381.21

Beazley (BEZ)
Director name: Cox ,Adrian
Amount sold: 38,812 @ 538.87p
Value: £209,147.19

Independent Inv Trust (IIT)
Director name: Ward,Maxwell C B
Amount sold: 3,800 @ 687.52p
Value: £26,125.76