Director dealings: Atkins takes advantage of Whitbread dip to dip in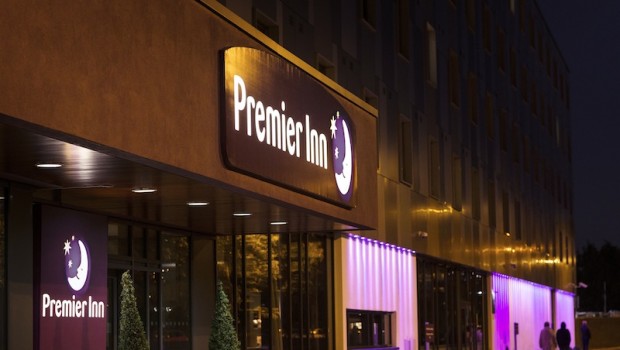 Whitbread director David Atkins shelled out £56,000 to buy shares in the Costa Coffee and Premier Inn owner after its trading update last week put a dent in its recent momentum.
Property expert Atkins, the Hammerson chief executive who was brought in to Whitbread in October to add specialist nous to a company looking to expand in the UK and Europe, picked up 1,425 shares at a price of 3,943p.
Last Thursday, the FTSE 100 company's shares took a slide despite a pretty good third-quarter update, with sales up 8.3% and 1.9% on a like-for-like basis for the financial year to date.
But on the down side, the restaurants business reported LFL sales down 1.5% and Premier Inn saw revenue per room fall 1.3%, particularly in London where it was down 4% amid a hotel market that looks to be softening.
The weakness of the London hotel market could even be exacerbated if Brexit does lead to City jobs leaving the capital as a result of businesses moving operations to Europe.
Using Atkins' property expertise, Whitbread plans to open 230-250 new Costa coffee shops worldwide, while it is on track to open about 3,700 new Premier Inn rooms in the UK with an ongoing committed pipeline for around 14,000 UK hotel rooms.
Top Director Buys
Pz Cussons (PZC)
Director name: Silver,Caroline
Amount purchased: 10,000 @ 304.67p
Value: £30,467.10

Griffin Mining Ltd. (GFM)
Director name: Usdan ,Adam
Amount purchased: 25,000 @ 52.75p
Value: £13,187.50

Chaarat Gold Holdings Ltd. (di) (CGH)
Director name: Andersson,Martin
Amount purchased: 50,000 @ 12.18p
Value: £6,090.10

Chaarat Gold Holdings Ltd. (di) (CGH)
Director name: Andersson,Martin
Amount purchased: 50,000 @ 12.00p
Value: £6,000.00

Chaarat Gold Holdings Ltd. (di) (CGH)
Director name: Andersson,Martin
Amount purchased: 20,971 @ 12.00p
Value: £2,516.52

Great Portland Estates (GPOR)
Director name: Sanderson,Nick
Amount purchased: 24 @ 618.65p
Value: £148.48

Metminco Ltd. (MNC)
Director name: Howe,William
Amount purchased: 632,911 @ n/a
Value: n/a