Director dealings: Asos chief executive lowers stake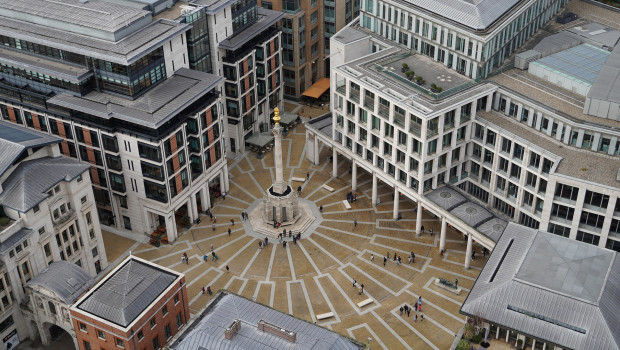 Asos chief executive Nick Beighton sold 22,808 shares in the AIM-listed fashion retailer on Thursday.
Beighton, who took over as CEO back in September 2015, disposed of the shares at an average price of 5,448.49p each, for a total value of £1.24m.
Asos poached FTSE 250 drinks company Britvic's chief financial officer Mathew Dunn last month.
Asos said Dunn will take up his new role in the spring of next year on a date to be announced in due course.
Beighton said: "I'm looking forward to working with Mathew. He brings us a totally relevant mix of operational experience together with a history of implementing and overseeing finance systems at an international level."
As of 1630 BST, Asos shares had climbed 3.37% to 5,640p.
Top Director Buys
Standard Life Aberdeen (SLA)
Director name: Gilbert,Martin J
Amount purchased: 150,000 @ 271.66p
Value: £407,489.99

Standard Life Aberdeen (SLA)
Director name: Skeoch,Keith
Amount purchased: 150,000 @ 269.12p
Value: £403,680.00

Obtala Limited (OBT)
Director name: Pelham,Miles C
Amount purchased: 500,000 @ 65.00p
Value: £324,999.99

Rotala (ROL)
Director name: Peacock,Graham
Amount purchased: 125,000 @ 51.50p
Value: £64,375.00

Vpc Specialty Lending Investments (VSL)
Director name: Levy,Richard
Amount purchased: 69,664 @ 80.00p
Value: £55,731.20

Everyman Media Group (EMAN)
Director name: Kaye,Adam
Amount purchased: 27,500 @ 194.44p
Value: £53,471.00

Epe Special Opportunities Limited (di) (ESO)
Director name: Bestwick,Heather
Amount purchased: 12,500 @ 180.00p
Value: £22,500.00

Epe Special Opportunities Limited (di) (ESO)
Director name: Vero,Geoffrey O
Amount purchased: 12,500 @ 180.00p
Value: £22,500.00

Epe Special Opportunities Limited (di) (ESO)
Director name: Spears,Clive L
Amount purchased: 12,500 @ 180.00p
Value: £22,500.00

Domino's Pizza Group (DOM)
Director name: Bauernfeind,David
Amount purchased: 8,000 @ 279.10p
Value: £22,327.92

Computacenter (CCC)
Director name: Gray ,Raymond
Amount purchased: 1,800 @ 1,081.28p
Value: £19,463.04

Enquest (ENQ)
Director name: Fitch,Laurie
Amount purchased: 70,000 @ 26.10p
Value: £18,270.00

Epe Special Opportunities Limited (di) (ESO)
Director name: Wilson,Nicholas V
Amount purchased: 8,333 @ 180.00p
Value: £14,999.40

Smiths Group (SMIN)
Director name: Buckley,George
Amount purchased: 901 @ 1,388.25p
Value: £12,508.13

Hays (HAS)
Director name: Murray ,Susan
Amount purchased: 4,000 @ 164.47p
Value: £6,578.79

Everyman Media Group (EMAN)
Director name: Kaye,Adam
Amount purchased: 2,500 @ 200.00p
Value: £5,000.00

Travis Perkins (TPK)
Director name: Chambers,Stuart J
Amount purchased: 319 @ 1,066.26p
Value: £3,401.38

Caretech Holding (CTH)
Director name: Monaghan,Karl Upton
Amount purchased: 311 @ 397.40p
Value: £1,235.91

Travis Perkins (TPK)
Director name: Anderson,Ruth
Amount purchased: 84 @ 1,066.26p
Value: £895.66

Travis Perkins (TPK)
Director name: McConville,Coline
Amount purchased: 81 @ 1,066.26p
Value: £863.67

Travis Perkins (TPK)
Director name: Redfern,Pete
Amount purchased: 73 @ 1,098.50p
Value: £801.90

Travis Perkins (TPK)
Director name: Rogers ,Christopher
Amount purchased: 72 @ 1,098.50p
Value: £790.92

Ashley House (ASH)
Director name: Holmes,Jonathan
Amount purchased: 6,123 @ 12.25p
Value: £750.07

Ashley House (ASH)
Director name: Walters,Antony
Amount purchased: 6,123 @ 12.25p
Value: £750.07

Ashley House (ASH)
Director name: Hathaway,James Andrew John
Amount purchased: 6,123 @ 12.25p
Value: £750.07

Travis Perkins (TPK)
Director name: Rogers,John
Amount purchased: 55 @ 1,098.50p
Value: £604.17

Rio Tinto (RIO)
Director name: Clark,Megan
Amount purchased: 530 @ $0.75
Value: $226.37


Top Director Sells
Diageo (DGE)
Director name: Menezes,Ivan
Amount sold: 73,024 @ $34.86
Value: $2,027,307.04

Asos (ASC)
Director name: Beighton,Nick
Amount sold: 22,808 @ 5,448.49p
Value: £1,242,691.63