Director dealings: Ashtead's top brass sell at 52-week high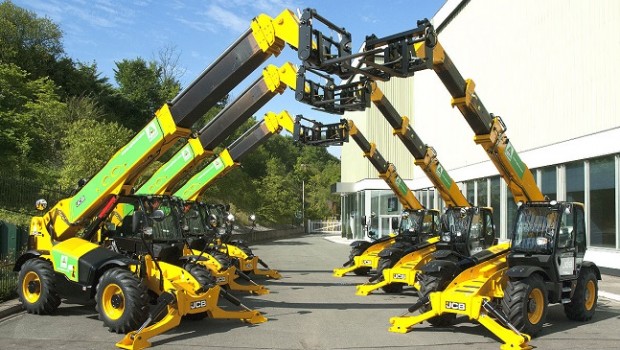 A large swathe of US-focused equipment rental company Ashtead's top brass offloaded a large part of their holdings of stock in the company even as the price hit a 52-week high.
Indeed, even as the stock hit all-time highs.
On 12 December, chief Geoff Drabble sold 941,940 shares at 2,054p apiece, leaving with just 392,219 shares, although he held 367,565 in share awards as part of the company's long-term incentive scheme.
To be more precise, Drabble sold £19,347,448.46-worth of stock.
He was followed, albeit not quite as aggressively, by Suzanne Wood, the company's finance chief, who let go of 145,000 shares - albeit at a slightly lower price of 2046p per share - pocketing £2,981,199.92.
Brendan Horgan, the head of Ashtead's Sunbelt unit tagged along, selling £3,569,999.93-worth of shares.
Following their sales, Wood and Horgan were left holding 63,805 and 318,874 shares, respectively, together with 164,418 and 230,129 in awards.
Top Director Buys
Centrica (CNA)
Director name: Conn,Iain C
Amount purchased: 100,000 @ 145.00p
Value: 145,000.00£

Standard Life Private Equity Trust (SLPE)
Director name: Thomson ,Calum
Amount purchased: 10,000 @ 349.74p
Value: 34,974.00£

Baring Emerging Europe (BEE)
Director name: Thomson ,Calum
Amount purchased: 4,000 @ 784.13p
Value: 31,365.20£

Adept Telecom (ADT)
Director name: Kingsman ,Christopher
Amount purchased: 10,000 @ 288.00p
Value: 28,800.00£

Saga (SAGA)
Director name: Hill,Jonathan
Amount purchased: 17,400 @ 132.58p
Value: 23,069.09£

Walker Crips Group (WCW)
Director name: Min,Lim Hua
Amount purchased: 51,606 @ 42.40p
Value: 21,880.94£

Cyanconnode Holdings (CYAN)
Director name: Cronin ,John
Amount purchased: 65,514 @ 22.90p
Value: 15,002.71£

Cyanconnode Holdings (CYAN)
Director name: Smith ,Simon
Amount purchased: 65,245 @ 22.99p
Value: 14,999.83£

Cadence Minerals (KDNC)
Director name: Strang ,Donald
Amount purchased: 3,000,000 @ 0.31p
Value: 9,300.00£

Walker Crips Group (WCW)
Director name: Lam,Sean Kin Wai
Amount purchased: 9,000 @ 42.40p
Value: 3,816.00£

United Utilities Group (UU.)
Director name: Houlden,Russ
Amount purchased: 23 @ 812.45p
Value: 186.86£

United Utilities Group (UU.)
Director name: Fraser,Steven
Amount purchased: 22 @ 812.45p
Value: 178.74£

United Utilities Group (UU.)
Director name: Gardiner,Simon
Amount purchased: 21 @ 812.45p
Value: 170.61£

United Utilities Group (UU.)
Director name: Mogford,Steven L
Amount purchased: 21 @ 812.45p
Value: 170.61£

Aviva (AV.)
Director name: Briggs,Andrew
Amount purchased: 30 @ 509.10p
Value: 152.73£

Zotefoams (ZTF)
Director name: McGrath ,Gary
Amount purchased: 37 @ 408.00p
Value: 150.96£

Zotefoams (ZTF)
Director name: Stirling,David
Amount purchased: 37 @ 408.00p
Value: 150.96£

Lloyds Banking Group (LLOY)
Director name: Horta-Osorio,Antonio
Amount purchased: 225 @ 66.79p
Value: 150.29£

Aa (AA.)
Director name: Clarke,Martin C
Amount purchased: 95 @ 157.68p
Value: 149.80£

Aviva (AV.)
Director name: Amin,Nitinbhai
Amount purchased: 29 @ 509.10p
Value: 147.64£

Imi (IMI)
Director name: Twite,Roy
Amount purchased: 10 @ 1,254.00p
Value: 125.40£

Imi (IMI)
Director name: Shook ,Daniel
Amount purchased: 10 @ 1,254.00p
Value: 125.40£

Imi (IMI)
Director name: Selway,Mark W
Amount purchased: 10 @ 1,254.00p
Value: 125.40£

Lloyds Banking Group (LLOY)
Director name: Culmer,George
Amount purchased: 187 @ 66.79p
Value: 124.91£

Lloyds Banking Group (LLOY)
Director name: Colombás ,Juan
Amount purchased: 187 @ 66.79p
Value: 124.91£

Ideagen (IDEA)
Director name: Carroll,Alan
Amount purchased: 21 @ 104.15p
Value: 21.87£


Top Director Sells
Ashtead Group (AHT)
Director name: Drabble,Geoffrey
Amount sold: 941,940 @ 2,054.00p
Value: 19,347,448.46£

Ashtead Group (AHT)
Director name: Horgan,Brendan
Amount sold: 175,000 @ 2,040.00p
Value: 3,569,999.93£

Ashtead Group (AHT)
Director name: Wood ,Suzanne
Amount sold: 145,000 @ 2,056.00p
Value: 2,981,199.92£

Vinaland Ltd (VNL)
Director name: Casselman,Michel
Amount sold: 778,358 @ 0.90$
Value: 700,522.18$

Shaftesbury (SHB)
Director name: Bickell,Brian
Amount sold: 26,085 @ 999.63p
Value: 260,752.93£

Shaftesbury (SHB)
Director name: Welton,Thomas J C
Amount sold: 18,430 @ 999.63p
Value: 184,231.42£

Shaftesbury (SHB)
Director name: Quayle,Simon J
Amount sold: 18,430 @ 999.63p
Value: 184,231.42£

Shaftesbury (SHB)
Director name: Ward,Christopher P A
Amount sold: 17,012 @ 999.63p
Value: 170,056.69£

Tbc Bank Group (TBCG)
Director name: Shagidze,Giorgi
Amount sold: 4,500 @ 1,625.40p
Value: 73,143.00£