Director dealings: Another Sophos director cuts stake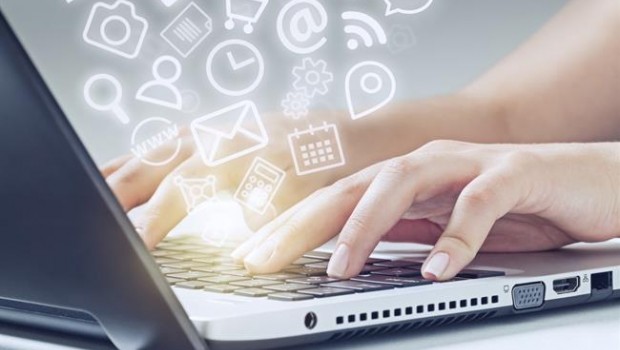 Just two days after Sophos' non-executive chairman Steve Munford cashed in 750,000 shares for a total of £4,386,652.60, the group's chief executive officer Kris Hagerman disposed of more than 500,000 ordinary shares.
Spread over two transactions, one of 324,107 shares at 585p and another of 185,500 shares at 585.01p each, Hagerman collected a total of £2,981,222.67.
In its half-year report released on Wednesday, Sophos raised its forecasts for new business this financial year as the Oxford-based group, which sells anti-virus and encryption software to mid-market companies, said full-year billings would jump to between 20% and 22%.
Revenues gained 16% to $298.1m in the six months leading to 30 September.
"We continued to see strong momentum for our industry-leading cybersecurity solutions, across all regions and product areas," said Hagerman.
"We view the second half with confidence, and we are raising our outlook for billings and unlevered free cash flow for the full year," he added.
As of 1545 GMT, shares had grown 4.49% to 604.50p.
Top Director Buys
Restaurant Group (RTN)
Director name: McCue,Andy
Amount purchased: 20,000 @ 277.75p
Value: £55,550.00

Restaurant Group (RTN)
Director name: Hewitt,Debbie Howard
Amount purchased: 17,996 @ 277.83p
Value: £49,998.29

Essentra (ESNT)
Director name: Wunderlich,Ralf K
Amount purchased: 5,000 @ 500.00p
Value: £25,000.00

Ultra Electronics Holdings (ULE)
Director name: Walmsley,Sir Robert
Amount purchased: 1,000 @ 1,196.00p
Value: £11,960.00

Hydrodec Group (HYR)
Director name: Moynihan,Colin
Amount purchased: 471,845 @ 2.11p
Value: £9,970.08

Vitesse Media (VIS)
Director name: Donoghue,Anne
Amount purchased: 181,363 @ 2.75p
Value: £4,987.48

Johnson Matthey (JMAT)
Director name: MacLeod,Robert
Amount purchased: 12 @ 3,304.00p
Value: £396.48

Johnson Matthey (JMAT)
Director name: Kelleher,Annette
Amount purchased: 12 @ 3,304.00p
Value: £396.48

Johnson Matthey (JMAT)
Director name: Walker,John
Amount purchased: 12 @ 3,304.00p
Value: £396.48

Saga (SAGA)
Director name: Batchelor,Lance
Amount purchased: 81 @ 184.90p
Value: £149.77

Anglo American (AAL)
Director name: Pearce,Stephen
Amount purchased: 10 @ 1,488.00p
Value: £148.80

Anglo American (AAL)
Director name: Cutifani,Mark
Amount purchased: 10 @ 1,488.00p
Value: £148.80

Balfour Beatty (BBY)
Director name: Quinn,Leo
Amount purchased: 55 @ 270.30p
Value: £148.67


Top Director Sells
Sophos Group (SOPH)
Director name: Hagerman,Kris
Amount sold: 324,107 @ 585.00p
Value: £1,896,034.42

Sophos Group (SOPH)
Director name: Hagerman,Kris
Amount sold: 185,500 @ 585.01p
Value: £1,085,188.25

Nb Distressed Debt Investment Fund Limited Ext Shs (NBDX)
Director name: Holmberg,Michael
Amount sold: 1,502 @ $1.07
Value: $1,603.69

Nb Distressed Debt Investment Fund Limited Ext Shs (NBDX)
Director name: Edward Hallam,John
Amount sold: 1,096 @ $1.07
Value: $1,170.20