Director dealings: Another Convatec director ups stake following profit warning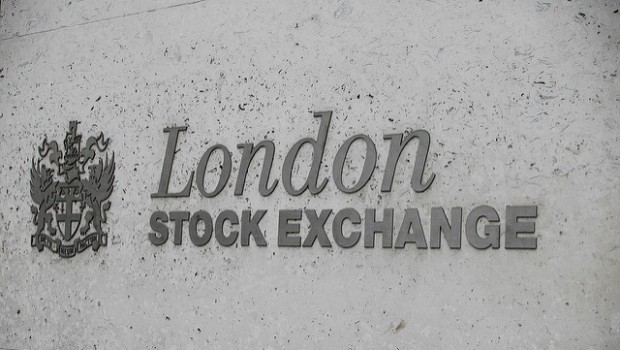 Convatec non-executive director Jesper Ovesen purchased 40,000 shares in the FTSE 250-listed medical products and technologies company on Tuesday.
Ovesen, the former executive chair of Nokia Siemens Networks, acquired the shares at an average price of 141.80p each, for a total value of £56,720.
ConvaTec revised its guidance for both full-year organic revenue growth and adjusted EBIT margins on Monday.
The London-based firm said that revised guidance was driven primarily by a change in inventory policy by the biggest customer in its Infusion Devices franchise, which was expected to have a material negative impact on revenues in the fourth quarter of between $18m and $23m, and to a lesser extent due to "challenging" market dynamics in specific markets in Advanced Wound Care.
As a result, the group now expected full-year organic revenue growth to be between flat to up by 1.0%, versus a prior range for growth of 2.5% to 3.0%.
ConvaTec also announced on Monday that its chief executive officer Paul Moraviec was leaving amid the sour news for investors.
JPMorgan downgraded Convatec to 'neutral' from 'overweight' and cut the price target to 183p from 280p on Tuesday following the profit warning a day earlier and its announcement of Moraviec's departure.
"A second profit warning in 12 months, uncertainty around 2019 guidance, as well as further management change is likely to further dent investor sentiment, with limited catalysts in our view in the near to medium term," said JPM.
As of 1625 BST, Convatec shares were 4.83% higher at 157.25p.
Top Director Buys
Convatec Group (CTEC)
Director name: Ovesen,Jesper
Amount purchased: 40,000 @ 141.80p
Value: £56,720.00

Nanoco Group (NANO)
Director name: Tenner,Brian
Amount purchased: 158,543 @ 32.00p
Value: £50,733.76

Wandisco (WAND)
Director name: Richards,David James
Amount purchased: 10,000 @ 506.00p
Value: £50,600.00

Harworth Group (HWG)
Director name: Michaelson,Owen
Amount purchased: 40,530 @ 122.00p
Value: £49,446.60

Surgical Innovations Group (SUN)
Director name: Rogers,Nigel
Amount purchased: 750,000 @ 2.95p
Value: £22,125.00

Convatec Group (CTEC)
Director name: Ovesen,Jesper
Amount purchased: 5,000 @ 141.30p
Value: £7,065.00

Personal Assets Trust (PNL)
Director name: Angus,Robin John
Amount purchased: 5 @ 39,375.40p
Value: £1,968.77

Personal Assets Trust (PNL)
Director name: Angus,Robin John
Amount purchased: 5 @ 39,375.40p
Value: £1,968.77

Personal Assets Trust (PNL)
Director name: Angus,Robin John
Amount purchased: 5 @ 39,350.00p
Value: £1,967.50

Personal Assets Trust (PNL)
Director name: Angus,Robin John
Amount purchased: 4 @ 39,350.00p
Value: £1,574.00

Maintel Holdings (MAI)
Director name: McCaffery,A J
Amount purchased: 229 @ 600.00p
Value: £1,374.00

Personal Assets Trust (PNL)
Director name: Angus,Robin John
Amount purchased: 2 @ 39,750.00p
Value: £795.00

Personal Assets Trust (PNL)
Director name: Angus,Robin John
Amount purchased: 2 @ 39,750.00p
Value: £795.00

Maintel Holdings (MAI)
Director name: Buxton,Edward
Amount purchased: 132 @ 600.00p
Value: £792.00

Personal Assets Trust (PNL)
Director name: Rushbrook ,Frank
Amount purchased: 2 @ 39,375.40p
Value: £787.51

Personal Assets Trust (PNL)
Director name: Angus,Robin John
Amount purchased: 2 @ 39,375.40p
Value: £787.51

Maintel Holdings (MAI)
Director name: Stevens,Kevin
Amount purchased: 75 @ 600.00p
Value: £450.00

Aberdeen Diversified Income And Growth Trust (ADIG)
Director name: Ingram,Kevin
Amount purchased: 350 @ 124.37p
Value: £435.31

Mortgage Advice Bureau (holdings) (MAB1)
Director name: Tilley,Lucy
Amount purchased: 56 @ 715.00p
Value: £400.40

Personal Assets Trust (PNL)
Director name: Rushbrook ,Frank
Amount purchased: 1 @ 39,375.40p
Value: £393.75

Personal Assets Trust (PNL)
Director name: Joseph Neilly,Gordon
Amount purchased: 1 @ 39,375.40p
Value: £393.75

Sthree (STHR)
Director name: Elden,Gary
Amount purchased: 52 @ 357.87p
Value: £186.09

Sthree (STHR)
Director name: Smith,Alex
Amount purchased: 52 @ 357.87p
Value: £186.09

Aberdeen Diversified Income And Growth Trust (ADIG)
Director name: Challenor,Tom
Amount purchased: 139 @ 124.37p
Value: £172.88

Provident Financial (PFG)
Director name: Mullen,Ken
Amount purchased: 28 @ 544.00p
Value: £152.32

Saga (SAGA)
Director name: Batchelor,Lance
Amount purchased: 112 @ 134.70p
Value: £150.86

Kingfisher (KGF)
Director name: Witts,Karen
Amount purchased: 60 @ 251.20p
Value: £150.72

Superdry (SDRY)
Director name: Callander,Simon
Amount purchased: 15 @ 1,003.00p
Value: £150.45

Superdry (SDRY)
Director name: Sutherland ,Euan
Amount purchased: 15 @ 1,003.00p
Value: £150.45

Superdry (SDRY)
Director name: Barker,Ed
Amount purchased: 15 @ 1,003.00p
Value: £150.45

Superdry (SDRY)
Director name: Cartwright,Andrea
Amount purchased: 15 @ 1,003.00p
Value: £150.45

Sig (SHI)
Director name: Maddock,Nick
Amount purchased: 130 @ 115.22p
Value: £149.79

Sig (SHI)
Director name: Monro,Richard
Amount purchased: 130 @ 115.22p
Value: £149.79

Share Plc (SHRE)
Director name: Stone,Richard William
Amount purchased: 584 @ 25.25p
Value: £147.46

Share Plc (SHRE)
Director name: Ecsery,Francesca Eva
Amount purchased: 584 @ 25.25p
Value: £147.46

Share Plc (SHRE)
Director name: Thomas ,Gareth
Amount purchased: 584 @ 25.25p
Value: £147.46

Share Plc (SHRE)
Director name: Tolkien,Richard
Amount purchased: 584 @ 25.25p
Value: £147.46

Share Plc (SHRE)
Director name: Birkett,Mike
Amount purchased: 584 @ 25.25p
Value: £147.46

Provident Financial (PFG)
Director name: Fisher,Andrew C
Amount purchased: 27 @ 544.00p
Value: £146.88

Emis Group (EMIS)
Director name: Southby,Peter
Amount purchased: 15 @ 960.00p
Value: £144.00

Britvic (BVIC)
Director name: Litherland,Simon
Amount purchased: 18 @ 745.00p
Value: £134.10

Britvic (BVIC)
Director name: Barwell,Matt
Amount purchased: 16 @ 745.00p
Value: £119.20

Maintel Holdings (MAI)
Director name: Legg,Stuart
Amount purchased: 13 @ 600.00p
Value: £78.00

Maintel Holdings (MAI)
Director name: Townsend CA,Mark
Amount purchased: 11 @ 600.00p
Value: £66.00


Top Director Sells
Surgical Innovations Group (SUN)
Director name: Rogers,Nigel
Amount sold: 416,830 @ 2.95p
Value: £12,296.49