Director dealings: Adept Telecom director ups his stake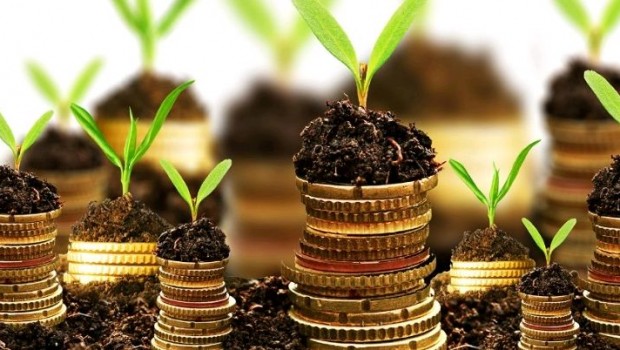 Christopher Kingsman, non-executive director of Adept Telecom, dropped almost £400,000 to purchase just shy of 130,000 ordinary shares in the IT managed services provider on Thursday.
Kingsman, who was appointed to Adept's board in November 2017, picked up a total of 129,537 ordinary shares in the AIM-quoted group at a price of 305.12p per share, for a total of £395,249.77.
Following the purchase, Kingsman held a total beneficial interest in 4,149,357 ordinary shares in Adept via his interest in Greenwood Investments, representing an approximate 17.5% stake in the current issued share capital of the Tunbridge Wells-based firm.
In its interim report card for the six months ended 30 September 2017, Adept saw total revenue increase 36% to £22.6m and EBITDA margins fall back to 21.0% from the 21.4% posted a year earlier, however, pre-tax profits still managed to move in line with revenues, jumping ahead 36% to £2.1m.
As of 1620 GMT, shares had picked up 1.66% to 307.00p.
Top Director Buys
Adept Telecom (ADT)
Director name: Kingsman ,Christopher
Amount purchased: 129,537 @ 305.12p
Value: £395,249.77

Dunelm Group (DNLM)
Director name: Harrison ,Andy
Amount purchased: 43,647 @ 568.50p
Value: £248,133.19

Zpg Plc (ZPG)
Director name: Klein,Robin
Amount purchased: 58,496 @ 339.64p
Value: £198,673.25

Barratt Developments (BDEV)
Director name: Allan,John
Amount purchased: 8,500 @ 568.14p
Value: £48,292.15

Mccarthy & Stone (MCS)
Director name: Fenton,Clive
Amount purchased: 30,000 @ 135.20p
Value: £40,560.00

St. Modwen Properties (SMP)
Director name: Greenwood,Jenefer
Amount purchased: 10,359 @ 384.20p
Value: £39,799.28

Collagen Solutions (COS)
Director name: Gillies,Malcolm
Amount purchased: 500,000 @ 3.30p
Value: £16,500.00

Dunelm Group (DNLM)
Director name: Reeve ,William
Amount purchased: 2,500 @ 564.50p
Value: £14,112.50

Mccarthy & Stone (MCS)
Director name: Tonkiss,John
Amount purchased: 10,000 @ 135.20p
Value: £13,520.00

Mccarthy & Stone (MCS)
Director name: Baker,Rowan
Amount purchased: 7,341 @ 135.20p
Value: £9,925.03

Collagen Solutions (COS)
Director name: Spence,Hilary
Amount purchased: 30,817 @ 3.18p
Value: £979.98

Aberdeen Asian Income Fund Ltd. (AAIF)
Director name: Arthur,Peter
Amount purchased: 323 @ 214.00p
Value: £691.22

Johnson Matthey (JMAT)
Director name: Manz,Anna
Amount purchased: 12 @ 3,200.49p
Value: £384.06

Johnson Matthey (JMAT)
Director name: MacLeod,Robert
Amount purchased: 12 @ 3,200.49p
Value: £384.06

Johnson Matthey (JMAT)
Director name: Walker,John
Amount purchased: 12 @ 3,200.49p
Value: £384.06

Johnson Matthey (JMAT)
Director name: Kelleher,Annette
Amount purchased: 9 @ 3,200.49p
Value: £288.04

Paypoint (PAY)
Director name: Watkin-Rees,Tim
Amount purchased: 16 @ 830.00p
Value: £132.80

Paypoint (PAY)
Director name: Kentleton,Rachel
Amount purchased: 15 @ 830.00p
Value: £124.50

Paypoint (PAY)
Director name: Marchant,Jon
Amount purchased: 15 @ 830.00p
Value: £124.50

Paypoint (PAY)
Director name: Alcraft,Lewis
Amount purchased: 15 @ 830.00p
Value: £124.50

Paypoint (PAY)
Director name: Taylor,Dominic
Amount purchased: 15 @ 830.00p
Value: £124.50

Paypoint (PAY)
Director name: Court,Susan
Amount purchased: 15 @ 830.00p
Value: £124.50

Paypoint (PAY)
Director name: Wilde,Katy
Amount purchased: 15 @ 830.00p
Value: £124.50


Top Director Sells
Rio Tinto (RIO)
Director name: Lynch,Christopher
Amount sold: 9,505 @ 4,072.39p
Value: £387,081.14

Rio Tinto (RIO)
Director name: Jacques,Jean-Sébastien
Amount sold: 4,688 @ 4,072.39p
Value: £190,913.87