Director dealings: ABF directors dispose of more than £1m in shares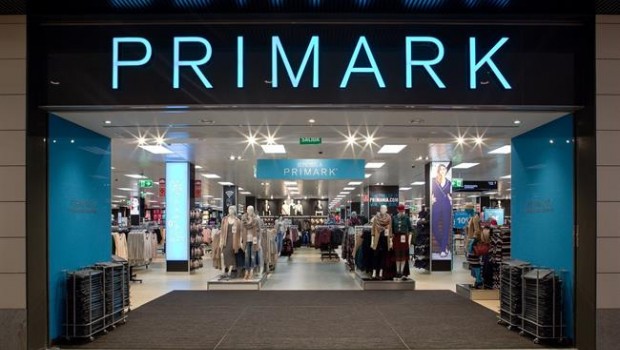 The chief executive and finance director of Associated British Foods (ABF) sold more than £1m of shares between them on Tuesday, after they were awarded the stock as part of the Primark-owner's long term incentive plan.
CFO John Bason sold 21,716 ordinary shares in the sugar to clothes retail group, collecting £660,808.32 in the process.
CEO George Watson also disposed of 15,543 shares for £472,966.65 on the same day.
The pair sold their shares at an average price of 3,042.96p each.
Morgan Stanley downgraded ABF from 'overweight' to 'equal weight' on the same day, increasing its target price from 2,800p to 3,100p – roughly 55p above its current share price.
Analysts at the investment firm said, that it had not given up on Primark, a subsidiary of ABF, and its dreams of expansion into the US, but had struggled to identify any positive catalysts for share price growth in the coming year and a half.
"We have not given up on Primark eventually succeeding in the US, but now believe that it will be at least another 12-18 months before any further expansion is announced, and with Primark currently delivering c7% lfl [like-for-like] sales in the UK, and sales densities in Europe already extraordinarily high, we find it hard to see where incremental good news will come from in the coming months," a Tuesday morning research note read.
In its full-year numbers released on 7 November, ABF posted a 13% increase in operating profits to £1.4bn as it hiked its final dividend from 29.65p to 41p.
As of 1615 GMT, shares had grown 1.39% to 3,070.00p.
Top Director Buys
Topps Tiles (TPT)
Director name: Williams,Matthew
Amount purchased: 300,000 @ 64.00p
Value: 192,000.00£

D4t4 Solutions (D4T4)
Director name: Lythall,John
Amount purchased: 65,000 @ 133.27p
Value: 86,625.50£

Scapa Group (SCPA)
Director name: Hardcastle,Graham
Amount purchased: 15,000 @ 481.64p
Value: 72,245.39£

Homeserve (HSV)
Director name: Morris,Mark C
Amount purchased: 6,235 @ 811.00p
Value: 50,565.85£

Topps Tiles (TPT)
Director name: Parker,Robert
Amount purchased: 40,000 @ 64.00p
Value: 25,600.00£

Quixant (QXT)
Director name: Hudson ,Gaye
Amount purchased: 2,350 @ 421.50p
Value: 9,905.25£

Centrica (CNA)
Director name: Pusey,Stephen
Amount purchased: 1,705 @ 137.30p
Value: 2,340.97£

Centrica (CNA)
Director name: Valle,Margherita D.
Amount purchased: 1,443 @ 137.30p
Value: 1,981.24£

Record (REC)
Director name: Cullen,Steve
Amount purchased: 467 @ 48.15p
Value: 224.86£

Standard Life Aberdeen (SLA)
Director name: Paris,Rod
Amount purchased: 36 @ 417.75p
Value: 150.39£

Standard Life Aberdeen (SLA)
Director name: Skeoch,Keith
Amount purchased: 29 @ 417.75p
Value: 121.15£


Top Director Sells
Associated British Foods (ABF)
Director name: Bason,John
Amount sold: 21,716 @ 3,042.96p
Value: 660,808.32£

Associated British Foods (ABF)
Director name: Weston,George G
Amount sold: 15,543 @ 3,042.96p
Value: 472,966.65£

Go-ahead Group (GOG)
Director name: Ferguson,Carolyn
Amount sold: 1,562 @ 1,580.33p
Value: 24,684.75£