Director dealings: Telit's chairman increases stake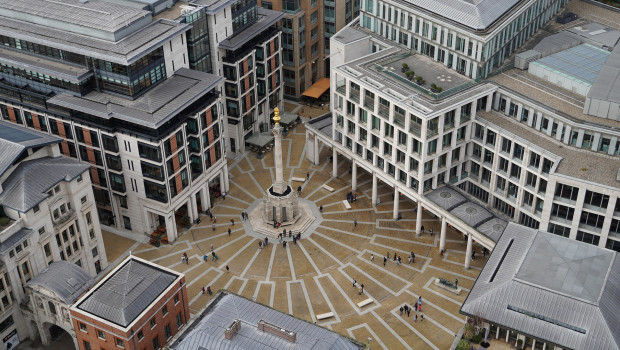 Telit Communications chairman Paolo Dal Pino purchased 200,000 ordinary shares in the AIM-listed tech firm.
Dal Pino, who replaced interim chair Simon Duffy back in June, acquired the shares at an average cost of 165.39p each, for a total value of £330,780.01.
Earlier in October, Telit inked a deal that will see its technology be used by telecoms group China Unicom to manage its internet-of-things devices and applications.
Dal Pino, who also picked up 135,000 shares in the firm last week, said: "Our new relationship with China Unicom is a key development in growing our IoT module and solution market share in one of the world's largest, fastest-growing economies. We are delighted to be working with China Unicom to deliver best in class IoT solutions to customers in the thriving Chinese IoT market."
As of 1630 BST, Telit shares had ticked up 0.80% to 163.10p.
Top Director Buys
Telit Communications (TCM)
Director name: Pino,Paolo Dal
Amount purchased: 200,000 @ 165.39p
Value: £330,780.01

Oakley Capital Investments Ltd. (di) (OCI)
Director name: Dubens,Peter
Amount purchased: 135,096 @ 184.50p
Value: £249,252.12

Allergy Therapeutics (AGY)
Director name: Wykeman,Nicolas
Amount purchased: 150,000 @ 17.50p
Value: £26,250.00

Modern Water (MWG)
Director name: Clark,Piers Benedict
Amount purchased: 227,272 @ 9.50p
Value: £21,590.84

Wandisco (WAND)
Director name: Miller,Erik Edwin
Amount purchased: 5,000 @ 417.00p
Value: £20,850.00

Berkeley Group Holdings (the) (BKG)
Director name: Vernon ,Peter
Amount purchased: 609 @ 3,263.00p
Value: £19,871.67

Essentra (ESNT)
Director name: Wunderlich,Ralf K
Amount purchased: 5,000 @ 340.80p
Value: £17,040.00

Shanta Gold Ltd. (SHG)
Director name: Leslie,Luke
Amount purchased: 260,000 @ 4.10p
Value: £10,660.00

Arc Minerals Limited Npv (di) (ARCM)
Director name: Schirnding,Nick von
Amount purchased: 281,000 @ 3.48p
Value: £9,778.80

Eservglobal Limited (di) (ESG)
Director name: Baldwin,Stephen John
Amount purchased: 141,302 @ 6.25p
Value: £8,831.38

Allergy Therapeutics (AGY)
Director name: Llobet ,Manuel
Amount purchased: 50,000 @ 17.50p
Value: £8,750.00

Modern Water (MWG)
Director name: Heaps,Stephen
Amount purchased: 55,000 @ 9.00p
Value: £4,950.00

Modern Water (MWG)
Director name: Humphrey,Simon
Amount purchased: 50,000 @ 9.00p
Value: £4,500.00

Modern Water (MWG)
Director name: Townend,Mike
Amount purchased: 43,296 @ 9.00p
Value: £3,896.64

Allergy Therapeutics (AGY)
Director name: Jensen,Peter
Amount purchased: 20,000 @ 18.00p
Value: £3,600.00

On The Beach Group (OTB)
Director name: Vickerstaff,Kirsteen
Amount purchased: 23 @ 420.93p
Value: £96.81