Director dealings: Smiths Group CEO lowers stake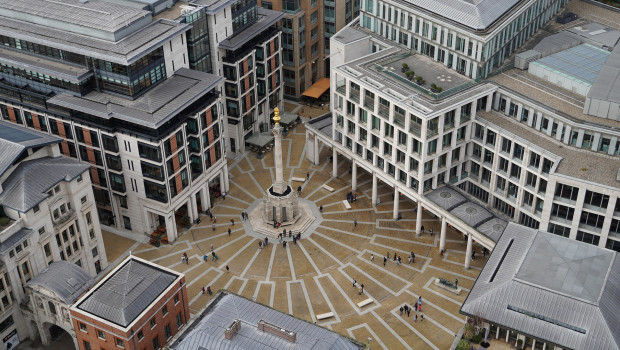 Smiths Group chief executive Andrew Reynolds Smith sold 47,468 ordinary shares in the FTSE 100-listed engineering business on Wednesday.
Smith, who succeeded Philip Bowman as CEO back in September 2015, disposed of the shares at an average price of 1,473.14p, for a total value of £699,271.97.
Smiths announced its acquisition of industrial hose maker United Flexible from Arlington Capital Partners for an enterprise value of $345m last week.
In the 12 months to 31 December 2018, United Flexible is expected to generate sales of $157m and adjusted EBITDA of $32m, Smiths said, adding that the company would be integrated into its Flex-Tek division.
United Flexible makes hoses for high-pressure environments such as plane engines. Customers include Pratt & Whitney, Lockheed Martin and Boeing. It has four operations in the US and three in Europe.
As of 1630 BST, Smiths shares were trading 2.66% lower at 1,410,50p.
Top Director Buys
Learning Technologies Group (LTG)
Director name: Elton,Neil
Amount purchased: 137,152 @ 127.58p
Value: £174,978.52

Smiths Group (SMIN)
Director name: Dowling ,Dame Ann
Amount purchased: 5,813 @ 1,454.49p
Value: £84,549.33

Jkx Oil & Gas (JKX)
Director name: Horn,Hans Jochum
Amount purchased: 100,000 @ 43.00p
Value: £43,000.00

Cello Health (CLL)
Director name: Jones,Christopher
Amount purchased: 22,726 @ 132.00p
Value: £29,998.32

Bigblu Broadband (BBB)
Director name: Tobin,Michael
Amount purchased: 23,148 @ 107.00p
Value: £24,768.36

Amino Technologies (AMO)
Director name: McGarva,Donald
Amount purchased: 4,000 @ 132.60p
Value: £5,304.00

Amino Technologies (AMO)
Director name: Carlisle,Mark
Amount purchased: 3,751 @ 132.95p
Value: £4,986.95

Getbusy (GETB)
Director name: Haworth,Paul
Amount purchased: 10,000 @ 41.00p
Value: £4,100.00

Touchstone Exploration Inc Npv (di) (TXP)
Director name: Baay,Paul R.
Amount purchased: 10,891 @ $0.36
Value: $3,019.62

Touchstone Exploration Inc Npv (di) (TXP)
Director name: Shipka,James
Amount purchased: 8,432 @ 35.60p
Value: £3,001.79

Touchstone Exploration Inc Npv (di) (TXP)
Director name: Budau,Scott
Amount purchased: 4,216 @ $0.36
Value: $1,168.92

Foreign And Colonial Inv Trust (FRCL)
Director name: Arkle,Sarah
Amount purchased: 140 @ 698.00p
Value: £977.20

Foreign And Colonial Inv Trust (FRCL)
Director name: Hewitt,Jeffrey
Amount purchased: 67 @ 698.00p
Value: £467.66

Tullow Oil (TLW)
Director name: McCoss,Angus
Amount purchased: 184 @ 245.00p
Value: £450.80

Tullow Oil (TLW)
Director name: Wood,Les
Amount purchased: 184 @ 245.00p
Value: £450.80

Tullow Oil (TLW)
Director name: McDade,Paul
Amount purchased: 183 @ 245.00p
Value: £448.35

Grainger (GRI)
Director name: Simms,Vanessa
Amount purchased: 102 @ 294.80p
Value: £300.70

Grainger (GRI)
Director name: Gordon,Helen
Amount purchased: 102 @ 294.80p
Value: £300.70

Brewin Dolphin Holdings (BRW)
Director name: Nicol ,David Richardson
Amount purchased: 47 @ 356.25p
Value: £167.44

Consort Medical (CSRT)
Director name: Glenn,Jonathan
Amount purchased: 14 @ 1,142.55p
Value: £159.96

Gocompare.com Group (GOCO)
Director name: Wrighton,Nick
Amount purchased: 155 @ 96.70p
Value: £149.89

National Grid (NG.)
Director name: Shaw ,Nicola
Amount purchased: 19 @ 786.40p
Value: £149.42

National Grid (NG.)
Director name: Pettigrew,John
Amount purchased: 19 @ 786.40p
Value: £149.42

National Grid (NG.)
Director name: Agg,Andrew
Amount purchased: 19 @ 786.40p
Value: £149.42

Consort Medical (CSRT)
Director name: Hayes,Paul
Amount purchased: 13 @ 1,142.55p
Value: £148.53

National Grid (NG.)
Director name: Westcott,Mike
Amount purchased: 16 @ 786.40p
Value: £125.82

Imi (IMI)
Director name: Shook ,Daniel
Amount purchased: 11 @ 1,100.00p
Value: £121.00

Imi (IMI)
Director name: Selway,Mark W
Amount purchased: 11 @ 1,100.00p
Value: £121.00

Imi (IMI)
Director name: Twite,Roy
Amount purchased: 11 @ 1,100.00p
Value: £121.00

Foreign And Colonial Inv Trust (FRCL)
Director name: Knapp,Edward
Amount purchased: 11 @ 698.00p
Value: £76.78


Top Director Sells
Smiths Group (SMIN)
Director name: Smith,Andrew Reynolds
Amount sold: 47,468 @ 1,473.14p
Value: £699,271.97

Witan Inv Trust (WTAN)
Director name: Rogoff,Ben
Amount sold: 4 @ 1,056.00p
Value: £42.24

Witan Inv Trust (WTAN)
Director name: Neubert,Suzy
Amount sold: 2 @ 1,056.00p
Value: £21.12