FX round-up: Sterling bolts higher as traders lap up BoE's hawkish leanings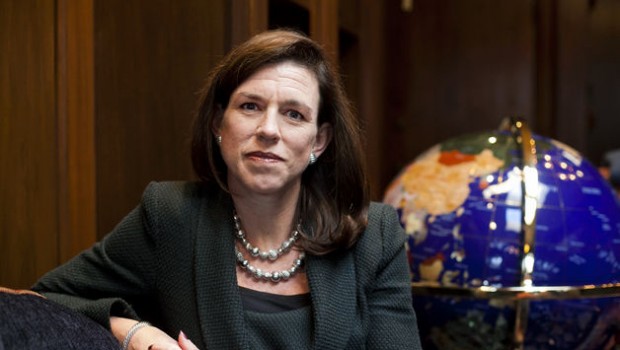 Sterling bolted higher Thursday with traders lapping up hawkish leanings expressed by Bank of England's policymakers as they stood pat on rates, in line with predictions.
The UK central bank's leaving its benchmark rate at 0.25% and Quantitative Easing programme unmoved was widely expected; not so much the appearance of a hawkish tone.
At roughly 17:10 GMT, sterling was up up 0.63% to $1.2368, the dollar falling after the US Federal Reserve raised its key interest rate overnight, as expected.
Sterling also managed a 0.61% rise to €1.1521. It rose on the aussie, looni, kiwi and yen, but fell on the rand. The dollar-spot index was down 0.34% to $100.4 after the Fed's call.
Richard de Meo, managing director of Foenix Partners, said markets were jolted by the emergence of hawkish leanings across BoE's Monetary Policy Committee at today's meeting.
"The Bank of England's tolerance levels to an inflation overshoot are clearly unaffected by the pound's role in generating price pressures, a factor that perhaps caused markets to underestimate current proximity to policy action," said de Meo.
He added that MPC member Kristin Forbes' surprise and sole vote in favour of a BoE rate rise stole the headlines. Overall, the MPC was 8-1 in favour of staying.
"The more meaningful change was right across the committee in what is clearly a consensus shift towards serious consideration of an imminent rate hike," de Meo opined.
Manuel Ortiz-Olave, market analyst at Monex Europe, suggested that withdrawal of stimulus had at least begun to be discussed within the MPC.
"The BoE faces a tricky decision of whether to tackle inflation by increasing interest rates, and risk lowering domestic demand, or keep boosting the economy and consumer spending through low rates, but risk that inflation gets out of control," said Ortiz-Olave.
"The BoE could begin to signal to a higher interest rate path, as it is the safer of the two scenarios. This would also help the central bank to escape the zero lower bound liquidity trap. Either way, economic growth is likely to suffer," he said.
In other politics-linked news, the Queen gave her Royal Assent to PM Theresa May's Brexit Bill, opening the final door to Article 50 being triggered.
Although the US currency was overall lower -- going by the dollar-spot index -- it was up on the aussie, loonie and kiwi, but down versus the rand and yen.
It was flat against the euro, which got a boost thanks to a well-received, non-nationalist outcome to Netherlands' election. Gold, silver and copper prices were all higher, particularly the former two.
"In essence, the Fed has struck a good balance and investors are clearly on board," said Oanda senior market analyst Craig Erlam.
"With this outcome fully priced in though we have seen some profit taking on pre-Fed positioning, which has weighed on the US dollar in the near term."