Oliver Haill Sharecast | 14 Feb, 2017
15:24

- Updated: 15:24
Wednesday preview: UK wages in focus, US eyes on CPI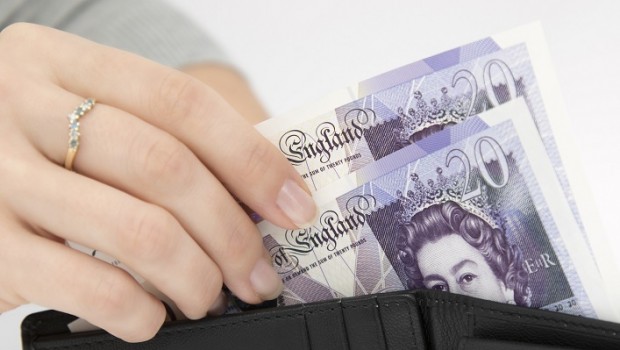 While Wednesday's main macroeconomic focus will be on unemployment data, there may be more market-moving events emanating from the other side of the Atlantic, including CPI, retail and industrial data.
With inflation rising, as shown on Tuesday, economists will be keenly interested at the Office for National Statistics' numbers on wage growth too.
The headline three-month ILO unemployment rate is expected to remain at the 11-year low of 4.8% for a fourth month in a row in December.
More timely data, in the form of January's jobless claimant count, is expected to rise around 1K after December's 10.1K decline and claimant count rate of 2.3%.
Average earnings growth is forecast to remain at the 14-month high of 2.8% including bonuses and 2.7%, which after the consumer price index rose to 1.8% last month, further brings into focus the rapidly shrinking margin between pay and rising prices.
There are implication for the Bank of England's thinking, too, as this month's Inflation Report saw inflation forecasts little changed, with policymakers predicting a peak of 2.8% in the first half of next year, before a gradual fall back towards the 2% target.
"The most recent MPC minutes noted that some members were getting a little closer to the limits of their tolerance for higher inflation, which means that if price or wages continue to rise more quickly than expected, we could see at least some votes for the first interest rate rise in more than a decade," said economist Ben Brettell at Hargreaves Lansdown.
In the US, after addressing the Senate Banking Committee on Tuesday, Janet Yellen will address the House Financial Services Committee on Wednesday.
A swathe of data is due, too, led by the consumer price index, which is expected to rise to 2.4% from 2.1% on an annual basis and stay at 0.3% month-on-month.
Retail sales are scheduled at the same time, with total sales seen falling to 0.1% in January from 0.6% in December. Excluding autos, sales are seen rising to 0.4% from 0.2%.
Shortly after, January's US industrial production is due, with the consensus pointing to a monthly decline to 0.1% from the 0.8% in December.
HSBC forecast a 0.2% month-on-month rise, with manufacturing production also up 0.2% as "mining support activities have been picking up since last June and probably increased further in January. However, utilities output may have dropped following a sizeable increase in December."
In UK company news, QinetiQ is down to issue a trading update, with analysts expecting full year guidance to be maintained.
UBS said it believed investor focus will be on any comments around expectations on the Single Source Regulations Office profit rate for 2017, which is due to be announced in March, plus any updates on Target Systems' December acquisition.
Wednesday 15 February
UK ECONOMIC ANNOUNCEMENTS
Unemployment Rate (09:30)
Claimant Count Rate (09:30)
INTERNATIONAL ECONOMIC ANNOUNCEMENTS
Balance of Trade (EU) (10:00)
Business Inventories (US) (15:00)
Capacity Utilisation (US) (14:15)
Consumer Price Index (US) (13:30)
Crude Oil Inventories (US) (15:30)
Industrial Production (US) (14:15)
MBA Mortgage Applications (US) (12:00)
Retail Sales (US) (13:30)
INTERIMS
Animalcare Group, Hargreaves Services
TRADING UPDATE
QinetiQ
AGMS
Titon Holdings
FINAL DIVIDEND PAYMENT DATE
Dewhurst, Income & Growth VCT
FINAL EX-DIVIDEND DATE
TUI AG Reg Shs (DI)
QUARTERLY PAYMENT DATE
Marsh & Mclennan Cos Inc.