Wednesday preview: Rolls-Royce strategy update anticipated, L&G dividend eyed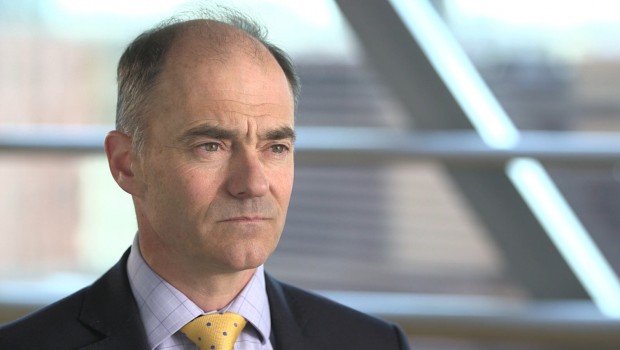 Results from Rolls-Royce will be one of the main events on Wednesday, with reports that boss Warren East may unveil more job cuts as well as his strategy update.
The FTSE 100 giant, which employs close to 50,000 workers, of which half are in the UK, has recently hired consultants with a view to further streamlining. East has already stated that the nuclear business will be merged between the defence and power units, and in January revealed that the future of the marine business is 'under review'.
For 2017, the City consensus has pencilled in underlying profit before tax of £878m, earnings per share of 34.8p and a 12.0p dividend. For 2018, free cash flow £405m is pencilled in and a 13.4p dividend.
Analysts are also hoping for more management updates on initiatives to drive further cost cuts, guidance on aerospace cash generation, more details on Power Systems growth and costs and an an update on the acquisition of ITP and the Marine exit.
"Simplicity is the order of the day at Rolls. A lack of transparency arguably contributed to a series of profit warnings a few years ago, so we don't blame CEO Warren East for trying to make things more straightforward," said broker Hargreaves Lansdown.
"There should be financial benefits to streamlining too, as central and administrative costs come down. East's latest move is to condense Rolls' five business lines into three divisions, namely Civil Aerospace, Defence and Power Systems. Since five into three doesn't go, there might be a few changes in the pipeline."
As for Legal & General, which will publish its finals on the same day, its will be dividend growth that interests most investors, though the agreed £650m sale of its Mature Savings business is not likely to be contributing to the payout. Analysts are currently forecasting a final dividend of something in the region of 15.3p, which would represent a 6.5% uplift on last year.
At the half year, the group recognised £126m of mortality releases, as life expectancy increased more slowly than had been anticipated. "If that trend has continued, there could well be more to come. That has the potential to provide a significant boost to profitability at the full year," said Hargreaves.
Proceeds from the mature savings business are set to be reinvested "in the attractive growth opportunities of Legal & General's core businesses", which Hargreaves said could do with a bit more detail.
UBS said investor focus will be on "dividend growth and if L&G can replicate or better the 7% growth achieved last year – we expect it will be close but we see the quality of cash growth and remittances reducing incrementally to support this and reducing the confidence around long-term sustainability."
Esure, another FTSE 350 component that will update markets on the same day, will be of interest after the surprise departure of chief executive Stuart Vann in January, even though the company has already pre-announced many of the key figures, inlcuding that PBT will be £95-98m.
Broker Numis said Vann's exit "gives added meaning to these upcoming results" and said recent share price performance "suggests the market has lost confidence in esure's growth potential. Any new growth guidance and comment on current trading is therefore likely to have a significant impact on sentiment", with initial guidance for IFP growth of 5-10% and a combined ratio of 96-98% for 2017.
Deutsche Bank forecast a combined operating ratio of 96.7%, compared with management's start-of-year guidance of 96%-98% that was subsequently indicated to be at the lower end of this range.
DS Smith's packaging and paper sector has been in the news this week with the offer for Irish rival Smurfit Kappa. A trading statement from the company would not normally be expected to offer much more than limited financial disclosure and some management comment on operating and financial performance relative to its key strategic objectives of growing box volumes at GDP +1%, return on sales of 8-10%, cash conversion of at least 100% and net debt/EBITDA ratio of no more than 2x.
Numis expects no material change in the operating trends outlined at the time of the release of interim results in December. "Recent paper price increases underpin confidence in DS Smith's input cost recovery process."
MACRO DATA
In economic data, in the UK we have Halifax house prices out in the morning, where prices are seen rising 0.5% month-on-month, which would slow the annual rate to 1.6% in February from 2.2% in January.
Over on the continent, eurozone GDP growth for the fourth quarter of 2017 will be confirmed in a final reading. The second release was unrevised at 0.6% quarter-on-quarter, equivalent to a growth rate of 2.7% on the year.
The final release will also provide detail of the underlying drivers of growth.
Final GDP data have so far been released for Germany, France and Spain, HSBC noted, showing that net exports were among most significant if not the most significant contributors to GDP growth in those countries. "We thus believe net exports made a strong positive net contribution to euro area growth in Q4, as did investment, while domestic demand should ease a bit compared to previous quarters."
Interest rate decisions are due in Canada and Poland but neither central bank is expected to change its policy rate.
Wednesday March 07
INTERNATIONAL ECONOMIC ANNOUNCEMENTS
Balance of Trade (US) (13:30)
Consumer Credit (US) (20:00)
Crude Oil Inventories (US) (15:30)
Gross Domestic Product (EU) (10:00)
MBA Mortgage Applications (US) (12:00)
UK ECONOMIC ANNOUNCEMENTS
Halifax House Price Index (08:30)
FINALS
4Imprint Group, Anpario, Bioquell, CLS Holdings, Equiniti Group , esure Group, FDM Group (Holdings), Hill & Smith Holdings, Legal & General Group, Lookers, MHP SE GDR (Reg S), Microgen, NMC Health, Ophir Energy, Paddy Power Betfair, Pagegroup, Restaurant Group, Rolls-Royce Holdings, Stock Spirits Group , Tritax Big Box Reit , Tyman, WANdisco
INTERIMS
88 Energy Limited (DI), 88 Energy Limited (DI), Netcall, River and Mercantile Group , St Ives
TRADING ANNOUNCEMENTS
Smith (DS)
EGMS
Societatea Nationala De Gaze Naturale Romgaz S.A. GDR (Reg S)
AGMS
Aluminium Bahrain B.S.C. GDR (Reg S), Blackrock Income And Growth Investment Trust, Damille Investments II Ltd, EF Realisation Company Limited (NPV)
FINAL DIVIDEND PAYMENT DATE
Elegant Hotels Group
INTERIM DIVIDEND PAYMENT DATE
Stagecoach Group, Van Elle Holdings