Wednesday preview: Results rush continues with Rio, StanChart, BAE, RSA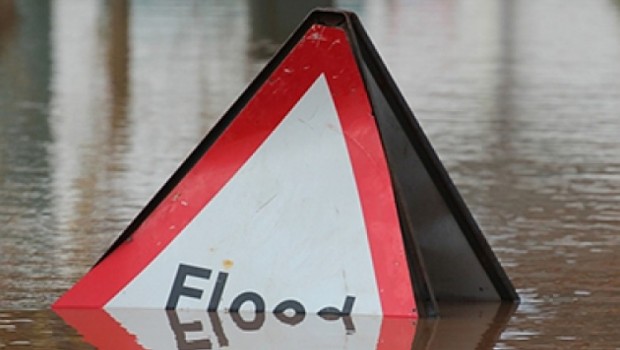 The results continue to fly thick and fast on Wednesday, with Rio Tinto, Standard Chartered and BAE Systems leading a cabal of blue chip outfits filing their interim results, while mid-caps include Aggreko, AG Barr and William Hill.
Rio Tinto is expected to report good news for investors after last week the Serious Fraud Office launched a corruption probe into the giant miner's historic activities in Guinea. June's purchase by Yancoal of Rio's Coal & Allied for $2.69bn has been approved by shareholders and is expected to be completed in the coming months.
But before the proceeds of that are received, there should be the promise of more dividends among first half earnings growth rocketing to $4.2bn, UBS forecast, with a 92 cents dividend as 40% of the full year payout. "We see potential for Rio to top up its ongoing $500m buyback at the result, but it is expected to be only ~60% complete end-July," the Swiss bank's analysts said, hoping for proceeds of the Allied sale to be returned before the full-year result in February.
Following some mixed numbers from larger rival HSBC earlier in the week, Asia-focused bank Standard Chartered will deliver its half-year report at the later time of 0930 BST. StanChart reported a strong set of first-quarter results but analysts at Barclays don't expect this to be repeated in the second quarter. "With the CET1 ratio likely to stay at 14%, we expect dividend resumption to be a key discussion topic."
Those at Deutsche Bank forecast StanChart will report adjusted second-quarter PBT of $739m, driven by revenues at
US$3.6bn, costs at US$2.4bn and loan losses at US$0.41bn. Though they expect capital to show further progress, revenues are seen as the most important item of the second quarter's results: "without progress on revenues, we struggle to see
how Standard Chartered can achieve close to CoE returns".
BAE Systems interims will be filed by new chief executive Charles Woodburn for the first time, after the oil executive promoted from chief operating officer last month after joining in February last year. Shares hit an all-time high in June and that was before the High Court threw out a case trying to block arms sales by British firms to Saudi Arabia.
"Reasonable progress" is expected by Deutsche, albeit with the usual bias to profit and cash towards the second half fo the year. "Focus will be on Saudi, the pace with which US defence spending growth is feeding into revenues and an update on the pension triennial." UBS forecast H1 revenues at £9.16bn and PBT of £816m.
RSA Insurance follows peer Direct Line in reporting and will have a lot to live up to after its rival lifted its dividend almost 40%. The consensus is for a 7p interim payout, up 42%.
UBS expects the focus to be on attritional loss ratio improvement and expense ratio reductions, forecasting H1 operating profit of £355m, 5% ahead of consensus driven by a large improvement in the underwriting outcome.
Aggreko's first first half revenues are expected to come in around £769m with a trading profit of £75m and profit before tax of £62m, with an exoected acceleration in the second half to produce a full year trading profit of £230m.
Travis Perkins reported first-quarter like-for-like sales of +2.7% as general merchanting saw a drop of 0.3% and contracts growth of 12%. Barclays expected group LFL in the second quarter to be +2.2%, with underlying volumes broadly flat and growth driven by inflation.
Irn Bru drinkmaker AG Barr will report first half numbers following a good first quarter. For full year profit before tax the consensus forecast is for close £44m.
Bookmaker William Hill is seen raking in revenue of £834m, up 2.4% year on year, according to UBS, which predicted retail down 3% due to weaker gross win margins and online up 3%
as wagering growth is partly offset by weaker gross win margins. Analysts pencilled in PBT of £107m and EPS of 10.5p.
Barclays said they "do not expect H1 results to be a positive catalyst for William Hill…the focus will be on European online wagering, in our view."
Wednesday August 02
INTERNATIONAL ECONOMIC ANNOUNCEMENTS
Crude Oil Inventories (US) (15:30)
MBA Mortgage Applications (US) (12:00)
Producer Price Index (EU) (10:00)
UK ECONOMIC ANNOUNCEMENTS
BRC Shop Price Index (00:00)
PMI Construction (09:30)
INTERIMS
Aggreko, BAE Systems, Bank Pekao SA GDS (Reg S), Devro, Dignity, Eurocell , Johnston Press, Novae Group, Rio Tinto, RSA Insurance Group, Smurfit Kappa Group, Standard Chartered, StatPro Group, Travis Perkins, William Hill
TRADING ANNOUNCEMENTS
Barr (A.G.), Smurfit Kappa Group
SPECIAL DIVIDEND PAYMENT DATE
Record
EGMS
DW Catalyst Fund Limited Red Shs GBP
AGMS
CML Microsystems, Monks Inv Trust, Schroder UK Growth Fund, Snoozebox Holdings
FINAL DIVIDEND PAYMENT DATE
Montanaro European Smaller Companies Trust, Montanaro UK Smaller Companies Inv Trust, Record