Wednesday preview: Numbers from Burberry, Cineworld, Galliford Try, Playtech and SSP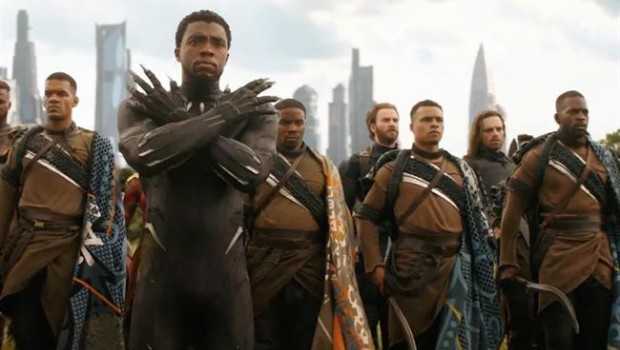 Wednesday's UK corporate calendar is bulging with the likes of Burberry, Cineworld, Crest Nicholson, Galliford Try, Marston's, Mitchells & Butlers, Mondi, Playtech, Premier Oil, National Express and SSP Group.
Burberry will report results for the year to 31 March, having been on a bit of a hiring spree in recent months, with new chief executive Marco Gobbetti, who joined last year, hiring former Givency man Riccardo Tisci as his new chief creative officer and getting a new chairman in the unfashionable shape of ex Kingfisher and Greencore boss Gerry Murphy.
Late last year Gobetti launched a new strategic plan for Burberry to move further upmarket in search of stronger profit margins. In January he reported "good progress" was being made in rolling out the plan throughout the business and said the financials remained "on track" to hit the full year profit target. Shares are down around 9% since that update, not helped by Belgian billionaire Albert Frere selling his entire stake last week.
Market expectations for these results are high, following the strong first-quarter from several luxury peers, ramping up the pressure as they mark the first set of results for the new men.
Analysts at Berenberg said Burberry offers "one of the most exciting restructuring stories in the luxury goods sector" but do not expect any acceleration in like-for-like growth in Q4 and said "the recently reset profit expectations are unlikely to result in a positive surprise". However, the analysts added that they were entering the 2019 financial year "with confidence in the next stage of Burberry's turnaround as designer Riccardo Tisci is due to present his first collection in September".
UBS, which has pencilled in full year EBIT of £453m and 79.7p of EPS broadly in line with the City consensus, said the main driver of sentiment on Wednesday is likely to be the Q4 retail like-for-like performance, for which it forecasts 2% in line with Q3. "Focus will also be on the outlook for FY19 and whether a new share buyback is announced. We forecast £2,599m of sales, £394m of EBIT for FY19 and EPS of 71.8p."
Burberry's outlook for FY19 will be another focus on the results day, as the range of expectations is currently a very wide £375-445m for adjusted EBIT, said Barclays, which forecasts a 2% LFL for Q4 2018 and an adjusted PBT of £466m slightly ahead of last year's £462m.
CINEWORLD, CREST NIC & GALLIFORD
Cineworld is likely to lift the curtain on recent trading ahead of its annual shareholder meeting later in the day, including a first update on its acquisition of US-based Regal, which closed on 28 February.
Helped by first-quarter release Black Panther becoming the third highest grossing film of all time, and the second quarter's Avengers: Infinity War having set records, broker Numis forecasts revenue growth of 4% at constant revenue rates in the first four months of the year. "With more than 70% of group revenue now generated from the US, focus will be on trading at this division."
House builder Crest Nicholson is also expected to provide an update, having in March reported forward sales growth of +15% after a 12% increase in outlets launched to 55 and guided to full year revenue growth of 14-20%.
Analysts at UBS expect volume growth in the first half o the year of 10% to 1,170 homes. "We expect private sales rates to remain broadly consistent with last year's 0.8x, broadly consistent with what other peers have already reported."
Construction group Galliford Try is due to provide an update after what has been a difficult 12 months for Galliford, with the group announcing a £98m exceptional charge in regards to legacy construction contracts a year ago relating to the AWPR contract in Aberdeen, which is due to be completed this summer. More recently, the collapse of project partner Carillion sparked management into organising a rights issue to raise around £150m.
As well as the AWPR contract, Numis expects the market to look for confirmation that there are no further issues in the construction business, "which should be the case as management points to other legacy contracts being substantially complete". Elsewhere, the broker expects a relatively robust update in regards to housebuilding, though the poor weather in the first quarter may weigh.
PUB COMPANIES
Marston's will update recent trading in an industry that has also been hampered by bad weather, which the pub company previously blamed for its effect on trading in December. First quarter like-for-like sales growth of 1.1% in its Destination and Premium business or down 0.9% including two weeks impacted by snow disruption.
"The focus will be on the performance of the Destination and Premium pubs, while cash flow will be another keenly watched figure given the implications for dividend payments," said analysts at the Share Centre. "The company plans to open 15 new pubs this year and with major sporting events such as the World Cup in June there are hopes that will boost takings."
Fellow pubco Mitchells & Butler's will serve up half-year results, having reported 2.2% LFL growth for the first quarter, albeit with a slowdown in the latter part of the period to 1.6%. Directors have already announced they do not intend to pay an interim dividend this year "pending assessment at year end of capital allocation and prospects".
Subsequent trading is likely to also have been impacted by snow in February and March, so Numis expects a slowdown in Q2 similar to the Peach Tracker's 1.5ppt, which suggests LFL growth for H1 as a whole "in the region of 1.5%".
PLAYTECH, PREMIER OIL & SSP
Online gaming and financial trading group Playtech, which last month agreed to buy Italy's Snaitech for €846m, will comment on current trading ahead of its AGM statement, though the statement is likely to be short and qualitative only, with maybe some comment on the Supreme Court decision over US sports betting.
Broker Numis expects average daily revenues to be down year on year as a result of the tough comparative figures in Asia and the effective exit from Malaysia. "Its financial division is likely to have had a good start to the year given positive read-across from PLUS latest trading."
Premier Oil are expected to provide a comprehensive trading update covering the year to-date to coincide with the company's annual meeting. Investors are waiting for confirmation of performance from the Catcher field and progress at Tolmount, along with management's comments on securing a funding solution for the Sea Lion discovery in the Falklands and the timing of next drilling activity on its large Zama discovery in Mexico.
Buoyed by higher oil prices, net debt reduction should be ahead of management's plan, said Barclays, "but investor expectations should be moderated by previous comments that the capital budget is Q1-weighted production is H2-weighted. We would therefore anticipate net debt being down slightly from the end-17 level of $2.7bn." Analysts do not expect any changes to the $300m capital budget for 2018, or net production guidance of 80-85,000 barrels per day.
Energy company SSP, which reports half-year results on Wednesday, in January reported organic growth at constant currency of 10.8%, well ahead of management's full year guidance.
UBS forecasts interim group revenues up 5.2% to £1.13bn, driven by 2.1% LFL growth, 7.1% from net new business, and a circa-1% drag from forex.
Analysts forecast group EBIT of £53.8m, with a strong improvement in margin partly driven by the inclusion of two extra months of TFS at a higher than group average margin.
Wednesday May 16
INTERNATIONAL ECONOMIC ANNOUNCEMENTS
Building Permits (US) (13:30)
Capacity Utilisation (US) (14:15)
Consumer Price Index (EU) (10:00)
Consumer Price Index (GER) (08:00)
Housing Starts (US) (13:30)
Industrial Production (US) (14:15)
MBA Mortgage Applications (US) (12:00)
GMS
Fenner, Utilitywise plc
FINALS
Burberry Group, C&C Group, Speedy Hire
INTERIMS
Brewin Dolphin Holdings, Marston's, Mitchells & Butlers, SSP Group
TRADING ANNOUNCEMENTS
Charter Court Financial Services Group , Crest Nicholson Holdings, Galliford Try, Mondi, National Express Group, STV Group, TI Fluid Systems
SPECIAL DIVIDEND PAYMENT DATE
Dragon-Ukrainian Properties & Development
AGMS
Aberdeen Asian Income Fund Ltd., Charter Court Financial Services Group , Chesnara, Cineworld Group, Coats Group, Cronin Group , Indivior, Jupiter Fund Management , Kings Arms Yard VCT, Merchants Trust, Mondi, Mortgage Advice Bureau (Holdings) , Moss Bros Group, National Express Group, Ophir Energy, Permanent TSB Group Holdings, Premier Oil, Princess Private Equity Holding Ltd. (EUR), Property Franchise Group, Secure Trust Bank, Tritax Big Box Reit , Worldpay, Inc Class A Com Stk (DI), Zotefoams
FINAL DIVIDEND PAYMENT DATE
Alpha Fx Group , Capital & Regional, Dairy Farm International Holdings Ltd (Bermuda), Dairy Farm International Holdings Ltd. (Jersey), Dairy Farm International Holdings Ltd. (Singapore), Hongkong Land Holding Ltd. (Bermuda), Hongkong Land Holding Ltd. (Jersey), Hongkong Land Holding Ltd. (Sing.Reg), Jardine Matheson Holdings Ltd (Singapore Reg), Jardine Matheson Holdings Ltd. (Bermuda), Jardine Strategic Holdingd Ltd. (Bermuda), Jardine Strategic Holdings Ltd. (Singapore), Mandarin Oriental International (Bermuda), Mandarin Oriental International (Jersey), Mandarin Oriental International (Singapore), OneSavings Bank, Rentokil Initial, Schroder Asian Total Return Investment Company , Virgin Money Holdings (UK)