Wednesday preview: StanChart, FOMC, Euro GDP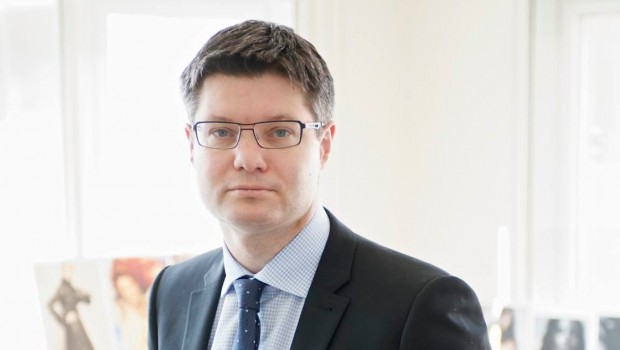 A packed Wednesday schedule includes trading updates from the likes of Direct Line and StanChart, plus macro events including UK construction data, eurozone GDP, a US Fed policy meeting and Chinese manufacturing numbers.
Standard Chartered is due to report first-quarter numbers at 0515am BST.
Revenue guidance will be the most important point in the release, said analysts at Deutsche Bank. "The past 10 quarters have not seen more than US$3,682m (3Q15) of revenues, and the past nine quarters haven't seen more than US$3,608m."
Full year results in February saw management say they were "encouraged" by the start to 2018 "with broad-based double-digit year-on-year income growth", later expanding on an analyst call that in "every one of our products, every one of our regions has shown good growth year-on-year, and across the group, it's been double-digit year-on-year income growth".
DB forecasts overall revenues up 10% int he quarter to $3.95bn – so within the double digit guidance, but the low end of a touch lower than the double digit guidance, on the assumption that March has been weaker for financial markets.
Direct Line's Q1 update is expected to include policy count, gross written premium by division and investment income, as well as qualitative comments on profitability, pricing, inflation and cost efficiencies.
Key areas of focus, said UBS, will be any commentary around price competition and margins in motor, any improvement in home and progress in reinvigorating rescue and commercial lines.
On Inmarsat, the investor focus is likely to be on the performance of the Maritime and Aviation divisions.
UBS said the consensus is for a +1% growth from maritime revenues to $141m and 27% for Aviation to $56m.
Next's Q1 results had been expected on Wednesday but have been inked in for 10 May.
MACRO NEWS
After weak construction numbers were a key cause of the disappointing first-quarter UK economic growth, Wednesday's purchasing managers' index from IHS Markit will be scrutinised.
The consensus forecast is for the PMI to recovered to 50.5 from 47.0 in March.
"Builders likely worked overtime in April in order to catch up on work that couldn't take place in March, due to the bad weather. The highest balance of construction firms since July also expected activity to increase over the following 12 months in March," said Pantheon Macroeconomics.
The Federal Open Markets Committee meeting will not be accompanied by new economic projections or by a press conference
from the Fed Chairman and is therefore expected to be fairly forgettable, with no change to policy and the statement not likely to many tweaks as the Fed has been hesitant to make sweeping changes on non-press conference meetings. The statement is due at 1900 BST.
Wall Street economists are confident the FOMC will keep the target range for the federal funds rate unchanged at 1.50-1.75%.
"Gauging the barrage of Fedspeak in recent weeks, it is pretty clear that the Fed's base case has shifted very little since the March meeting," said RBC Capital Markets, pointing ahead to June as the more critical meeting.
By June's confab, RBC expects the Fed to not only increase rates another 25 basis points, but to pencil in a total of four hikes for 2018.
"Rhetoric from core members suggests the narrative on an up-trending natural rate will be paramount over coming months in terms of dictating how much the Fed also tweaks the cyclical end-point for FF later this year."
HSBC, which expects 25bp rate hikes in June and in September, said the main point of attention for this meeting is likely to fall on whether the FOMC changes its policy statement with respect to the characterisation of inflation.
"Earlier statements have noted that both overall inflation and core inflation on a 12-month basis have 'continued to run below 2%'. By the time of the May meeting, the policymakers may have confirmation that core PCE inflation reached 2.0% in March. If so, then the Committee could modify its earlier language. Another portion of the statement, which currently says that inflation 'is expected to move up in coming months", could be adjusted as well."
On eurozone GDP for the first three months of the year, the market expects quarter-on-quarter growth to slow to 0.4% from 0.6%, bringing down the annual growth to 2.5% from 2.7%.
After two stellar quarters in the middle of 2017, with growth at 0.7% QoQ, the pace of expansion moderated in the fourth quarter, delivering annual growth of 2.7%.
HSBC expects this moderation to continue and to 0.5%, "due to the higher euro starting to weigh on export growth and the scope for cyclical growth waning as the output gap closes".
RBC said the slowdown can be largely attributed to weather related factors but that there is a significant degree of uncertainly around its 0.4% forecast as the colder weather stretched from late February into early March and it shouldn't be a surprise if Eurostat's first release is subject to subsequent revisions on this occasion.
Euro area unemployment is expected to remain at 8.5%.


Wednesday May 02
INTERNATIONAL ECONOMIC ANNOUNCEMENTS
Crude Oil Inventories (US) (15:30)
GDP (Preliminary) (EU) (10:00)
MBA Mortgage Applications (US) (12:00)
PMI Manufacturing (GER) (08:55)
PMI Manufacturing (EU) (09:00)
Unemployment Rate (EU) (09:00)
UK ECONOMIC ANNOUNCEMENTS
PMI Construction (09:30)
INTERIMS
Avon Rubber, Sage Group
TRADING ANNOUNCEMENTS
Accsys Technologies, Convatec Group , Direct Line Insurance Group, Howden Joinery Group, Indivior, Inmarsat, IWG , Next, Paddy Power Betfair, PPHE Hotel Group, Standard Chartered
GMS
Banco Santander S.A., Banco Santander S.A.
SPECIAL DIVIDEND PAYMENT DATE
Stadium Group
AGMS
Empresaria Group, Glencore , Howden Joinery Group, Inmarsat, JPMorgan American Inv Trust, Lancashire Holdings Limited, Ocado Group, Pendragon, Pendragon, Phoenix Group Holdings (DI), Rio Tinto, Spirent Communications, Unilever, Verona Pharma, Witan Inv Trust, Zegona Communications