Wednesday preview: L&G, G4S, Spirax and Interserve results awaited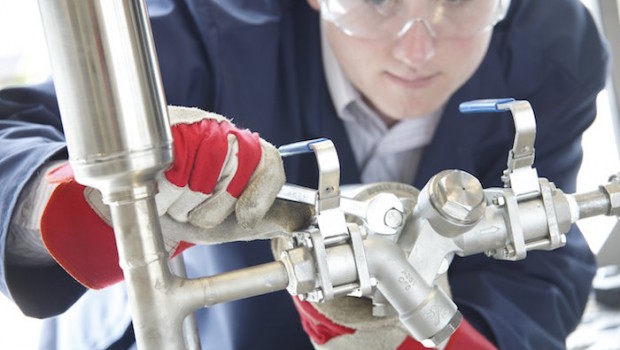 A quiet week for domestic data allows those few companies yet to contribute to results season some time in the spotlight before speeding off on their staycations, with Legal & General, G4S, Hastings, Interserve and Spirax-Sarco the stars on Wednesday.
Life insurer Legal & General in June reported a "strong start" and investors will be looking to hear about the impact of the recent changes in the annuity market, with the retail division having pre-announced some key data in recent months, including that it achieved more than £300m of sales in individual annuities in the first few months of the year.
New fund inflows and rising stock markets should see total assets getting closer or even breaching the £1trn level, while the consensus estimate for operating profit is £821m.
Having pre-disclosed its solvency ratio and underlying free capital generation in mid-May, with its first-half dividend now
set on a formulaic basis at 30% of the 2016 level, while cash flow and the P&L lines are still to be revealed and potentially some announcement on longevity assumptions, "we think the combination of the above should imply a relatively quiet reaction to the results" said Deutsche Bank, forecasting operating profits of £824m.
Numis forecast an operating profit for L&G of just £751m, due to lower profits from LGR, weak profitability at LGI and low growth at LGIM. An EPS estimate of 10.59p is below consensus estimates of 11.07p.
Outsourcing group G4S last month high a long-term high as it continues a major recovery on the back of restructuring after last August's seven-year lows. Investors will have a eye out for further improvements to costs and news on past lossmaking contracts, while analysts are confident of a solid first half.
UBS sees organic growth slowing to 7% from around 9% in the first quarter, with EBITA at £230m. "We still expect momentum to be driven predominantly by North America," analysts wrote, hoping for "tentative signs of recovery" in emerging markets, namely flattish organic growth as Asia Pacific and Latin America offset weakness in the Middle East.
Deutsche expects continued strong growth in developed markets and will be interested in comments on the second half, given tough comparative last year. The German bank forecasts PBITA of £235m, with 8% organic growth and circa 12% forex benefit.
Insurer Hastings is expected to give some detail on the level of price increases and if it has seen any accident year loss ratio improvement, in light of the disruption to the market following the government's 'Ogden rate' change.
UBS expects operating profit of £85.9m and a 73% calendar year loss ratio, one percentage point better year on year, a Solvency II ratio of 151%, and a 4.5p interim dividend, 16% ahead of consensus.
Engineer Spirax-Sarco last told the market in May that it continued to have limited visibility, with short order books, but overall expectations of organic growth for the full year were unchanged. For the full year consensus is for sales of £957m, EBITA of £220m, PBT £216m, EPS of 2.08p and a 83p dividend.
More crucially, the company sealed its two largest ever deals, adding Geestra for £160m in early May to the steam business and then completing the purchase of Chromalox for £315m in early July.
"Investors are used to seeing net cash and special dividends but the acquisitions will see net debt increase to circa £130m and close to £400m at the year end," said Numis, adding that cash flow will be watched closely to ensure that the group's normal high conversion continues.
"At the finals management cautioned that margins had peaked with a greater emphasis on investment for growth and that growth in the Watson-Marlow business would moderate," the broker added. "Watson Marlow is expected to continue to have grown mid-to high single digits with margins remaining strong, hence focus will be on how the Aflex Hose integration is going
Interserve's last announcement was that its CFO will step down in September, when new CEO Debbie White takes over. As well as a £160m writeoff from its troublesome exit from the energy-from-waste business and higher net debt that has already been flagged, Wednesday's results are expected to show lower half-year PBT to reflect the ongoing impact of the UK National Living Wage on support services, while management have indicated that challenging issues in UK construction and international support services would give rise to a slightly larger second-half skewing of 37/63.
Numis said the fact that both CEO and CFO are leaving soon "may make this a slightly surreal se of results". Overall, analysts expect that the major drivers of the group – equipment services and support services – will "remain robust", while international construction "has improved recently and offers an additional dimension to growth", with interims "solid and underlying performance good".
Wednesday August 09
INTERNATIONAL ECONOMIC ANNOUNCEMENTS
Crude Oil Inventories (US) (15:30)
MBA Mortgage Applications (US) (12:00)
Wholesales Inventories (US) (15:00)
INTERIMS
G4S, Hastings Group Holdings , Interserve, Legal & General Group, Princess Private Equity Holding Ltd., Riverstone Energy Limited , Sampo OYJ, Share plc, Spirax-Sarco Engineering, Stock Spirits Group
TRADING ANNOUNCEMENTS
Quantum Pharma
AGMS
Majestic Wine, Mountview Estates, Zamano
FINAL DIVIDEND PAYMENT DATE
Anglo Pacific Group, Ventus 2 VCT, Ventus VCT
QUARTERLY EX-DIVIDEND DATE
IBM Corp.