Michele Maatouk Sharecast | 21 Mar, 2017
14:56
Wednesday preview: Kingfisher, Savills numbers in focus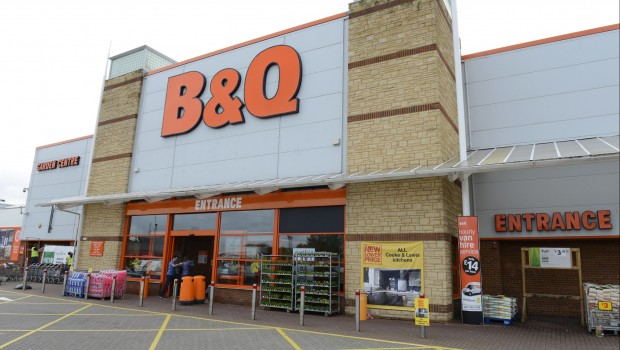 Wednesday's macroeconomic calendar was looking a little bare, particularly after all the excitement of UK inflation data, but on the corporate front, investors will eye the release of preliminary full-year results from estate agent Savills and full-year numbers from Kingfisher.
UBS expects Savills to report basic underlying earnings per share of 67.6p and an underlying pre-tax profit of £130m.
"However, given some of the 2016 result was based on early recognition of future profits, as well as management's cautious tone over the macro outlook ("heightened global uncertainty"), we remain comfortable at our £130.5m PBT for 2017 – any incremental change to this expectation will move the shares, we expect.
As far as B&Q and Screwfix owner Kingfisher is concerned, it forecasts full-year 2017 underlying pre-tax profit (i.e. before any transformation costs or exceptionals) of £775m, in line with consensus on the company website.
The bank said transformation costs may take circa £60m off this figure. Underlying earnings per share are expected to come in at 25.1p with a modest increase in the dividend to 10.5p.
"There may be slightly more chance than usual for a beat/miss as KGF did not report Q3 profit this year. Key issues for the outlook will be comments on ONE Kingfisher progress (we expect no surprises with the £500m target), potential clearance costs as new ranges land (this could be an issue), comments on both the French and UK macro given economic and political factors, the potential impact of FX on UK margins, and the potential benefit/impact of developments at Homebase."
On the data calendar, the Bank of England Agent's summary of business conditions is due at 0930 GMT, while US existing home sales are at 1400 GMT.
HSBC noted there were 5.44m existing home sales in 2016, up 4% from 5.23m existing home sales in 2015.
"We forecast the monthly pace of existing home sales fell to 5.58m at an annual rate in February, down from 5.69m in January."
Wednesday March 22
INTERIMS
Haydale Graphene Industries, Softcat
QUARTERLY PAYMENT DATE
UIL Limited (DI)
INTERNATIONAL ECONOMIC ANNOUNCEMENTS
Crude Oil Inventories (US) (14:30)
Current Account (EU) (10:00)
House Price Index (US) (13:00)
FINALS
Cello Group, EG Solutions, Ferrexpo, Kingfisher, Quixant, Savills, Xaar
ANNUAL REPORT
Barclays
AGMS
Blackrock Throgmorton Trust, CC Japan Income & Growth Trust, RM, Safestore Holdings
FINAL DIVIDEND PAYMENT DATE
Lancashire Holdings Limited