Oliver Haill Sharecast | 18 Jul, 2017
14:22

- Updated: 14:22
Wednesday preview: Drax and TalkTalk begin new era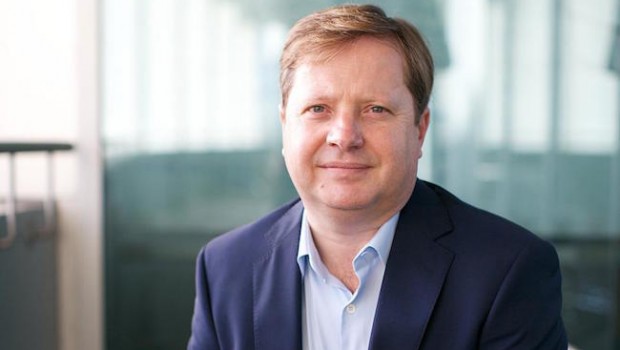 UK results season warms up on Wednesday and amid a dearth of major macro, the likes of Drax, TalkTalk and Qinetiq can expect investors' full attention.
Yorkshire power plant operator Drax will report interim results, following an update in June where it announced a new dividend policy as part of plans to lift adjusted operating profits above £425m by 2025 from the £140m last year, with more than a third expected to come from its retail business and biomass supply.
For first-half results, analysts at Deutsche Bank expect the beginning of Drax's fixed price biomass contract and the acquisition of Opus energy to drive "a step up" in earnings before interest, tax, depreciation and amortisation of £115m, though higher depreciation and interest costs are likely to leave its EPS broadly flat at 4.2p.
"We expect Drax to switch to its new dividend policy in H1 leading to a higher payout."
Elsewhere, TalkTalk is one of several companies scheduled to give an update on its first quarter's trading.
The mobile and broadband provider's new boss Charles Dunstone said customer growth was the near-term focus, even if this comes at the expense of profitability.
The consensus forecast for the full year is for revenues to rise 1% to £1.79bn and adjusted EBITDA of £280m.
Barclays analysts expect the company to report 20k net new additions, down from 22k in the fourth quarter, with group revenues down 4% versus the 5% fall in the second half of the last financial year.
In results, Barclays expects the company results to be arranged along new reporting lines, which will result in TalkTalk Business, which was corporate, reporting stronger growth than before, and consumer on-net reporting weaker growth than previously reported.
UBS provided a preview on QinetiQ, expecting first-quarter operations to be on track to deliver full year guidance.
"We believe investors' key focus will be on: i) order intake in global products; ii) outcomes of the triennial pension review; iii) progress on the integration of the targets business recently acquired from Meggitt; iv) comments around the order activity and payment terms of the MoD."
Ahead of first-quarter results from Wizz Air the consensus was forecast for revenues of close to €440m, EBIT around €42m and adjusted net profit of roughly €42m.
Plastic packaging group RPC will be issuing first-quarter numbers following on from full year results in June that beat market expectations thanks to good performances from recent acquisitions BPI and GCS.
"The shares fell back after the results (as they had in March), following critical comments from broker Northern Trust, so investors will also be looking out for that again," noted analysts at The Share Centre.
Among small caps, Renold is expected to put out a trading statement alongside its annual general meeting. This comes after issuing a cautiously optimistic outlook at the time of its full year results, based on some improvement in end markets, particularly the chain business in Europe seeing order intake up 12% in the second half against 4.6% in H1 the first, though North America was relatively flat.
"This division is expected to be the driver for the year," said analyst David Larkam at Numis, who said torque transmission order intake will be another key focus, along with margins that were recovering in the second half.
Wednesday July 19
INTERNATIONAL ECONOMIC ANNOUNCEMENTS
Crude Oil Inventories (US) (15:30)
Housing Starts (US) (13:30)
MBA Mortgage Applications (US) (12:00)
INTERIMS
Drax Group
TRADING ANNOUNCEMENTS
BHP Billiton, Evraz, QinetiQ Group, RPC Group, Severn Trent, TalkTalk Telecom Group, Tristel, Wizz Air Holdings
GMS
British American Tobacco
AGMS
Advanced Oncotherapy, B.P. Marsh & Partners, Biffa, Highbridge Multi-Strategy Fund GBP Shares, Kellan Group, Lombard Risk Management, People's Operator (The) , QinetiQ Group, Renold, RPC Group, Sequoia Economic Infrastructure Income Fund Limited , Severn Trent, TalkTalk Telecom Group , Triple Point Income VCT, Ventus 2 VCT, Ventus VCT, Weiss Korea Opportunity Fund Ltd
QUARTERLY PAYMENT DATE
Assura