Wednesday preview: Brexit, Facebook and Lloyds in the spotlight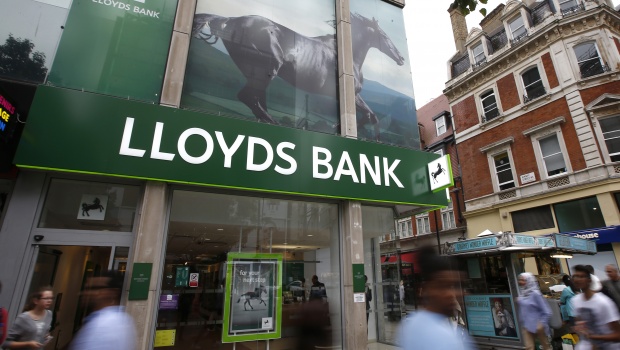 Any headlines out of the cabinet Brexit subcommittee meeting will garner the most attention on Wednesday, with senior ministers expected to debate post-Brexit plans for a customs union with the EU.
The above aside, and barring surprises, corporate results will dominate the headlines on Wednesday, amid an otherwise nearly empty economic calendar.
In particular, investors will be waiting on an update from Facebook and sporting a market capitalisation of roughly $465bn (at last count), the direction of the social media giant's shares retained the ability to influence investor sentiment more widely.
Against that backdrop, and the flatter UK interest rate curve in the first quarter, Lloyds will kick-off the reporting season for the UK's High Street banks, with Deutsche Bank anticipating the lender will post margins of 2.90% for the first three months of 2018.
That would be down on the fourth quarter of 2017 but in-line with guidance from management.
Deutsche also expected loans to dip, albeit due to the lender prioritising margins over volume for its open mortgage book.
On the cost side of the equation, Deutsche's forecasts called for £125m-worth of restructuring costs, no top-up on PPI (historically a rarity at the start of any year for Lloyds) and for flat impairments versus the prior quarter.
Coincidentally, and looking out to the second quarter of 2018, on Tuesday analysts at UBS included Lloyds in its banks preference list, which included other lenders from around the world such as Banco do Brasil, China Construction Bank, DBS, First Horizon, ING, JPMorgan, Northern Trust, SMFG and Unicredit.
In the same report, the Swiss broker said that prospects for non-performing loans at banks, globally, were continuing to improve, together with a favourable skew to the outlook for earnings and improved expectations for their return-on-equity.
That was UBS.
Analysts at Citi on the other hand, had a rather more glum view, telling clients on Tuesday they were 'overweight' international-exposed names such as Standard Chartered and HSBC and 'underweight' those of more domestic ones.
Their recommendation on RBS was 'neutral', but on Lloyds and Barclays they were at 'sell'.
"Three Debates — With limited loan growth and fee opportunities, the UK domestic banks are increasingly reliant on an improvement in NIMs, supported by higher base rates, to drive revenue growth," Citi said.
Other FTSE 350 names which were set to update markets on Wednesday included Whitbread, Fenner, Glaxo Smith Kline, Croda, Metro Bank, Persimmon and Tullow Oil.
It was also set to be another heavy day in terms of the corporate news-flow on the other side of the Pond, with updates due out from AT&T, Baker Hughes, Boeing, The Boston Beer Co., Citizens Financial, Ebay, Ford, Northrop Grumman, Qualcomm, Twitter and Visa amongst others.
On the data front meanwhile, the latest weekly inventory data from the US Department of Energy at 1330 BST might have an out-sized impact on markets given the recent push higher in crude oil prices and the 'knock-on' effect that they are having on government bond yields around the globe.
Wednesday April 25
INTERIMS
Fenner, RDI Reit
INTERIM DIVIDEND PAYMENT DATE
Close Brothers Group
QUARTERLY PAYMENT DATE
General Electric Co
INTERNATIONAL ECONOMIC ANNOUNCEMENTS
Crude Oil Inventories (US) (15:30)
MBA Mortgage Applications (US) (12:00)
FINALS
Boohoo.com, Keystone Law Group , Warpaint London , Whitbread
IMSS
Glanbia, Lloyds Banking Group
DRILLING REPORT
Antofagasta, Fresnillo
AGMS
AIB Group, Allianz Technology Trust, BlackRock World Mining Trust, British American Tobacco, CLS Holdings, Countrywide, Croda International, Devro, Drax Group, EP Global Opportunities Trust, Franchise Brands, Glanbia, Global Invacom Group Limited (DI), Intu Properties, Mithras Inv Trust, Modern Water, Nichols, Persimmon, Personal Group Holdings, Polar Capital Global Financials Trust, Polymetal International, Sterling Energy, Tullow Oil
TRADING ANNOUNCEMENTS
AIB Group, Mithras Inv Trust, Persimmon, Tullow Oil
FINAL DIVIDEND PAYMENT DATE
Shore Capital Group Ltd., SpaceandPeople
Q1
Croda International, GlaxoSmithKline, Lloyds Banking Group, Metro Bank