Wednesday preview: US mid-terms, Marks&Spencer in focus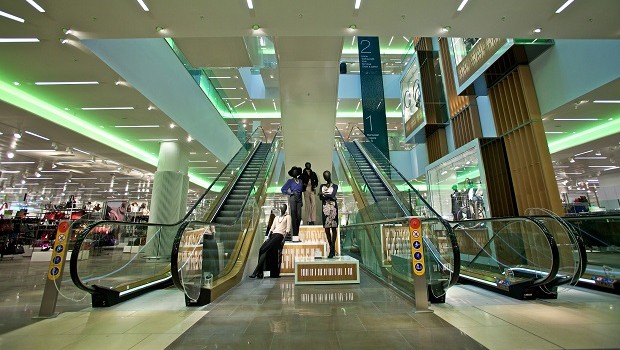 All eyes on Wednesday will be on the results of the US mid-term elections, although barring surprises most analysts expect them to result in little change to the Trump administration's policies.
According to most polls, the most likely scenario is that the Democrats will recover control of the House of Representatives, the lower chamber of Congress, with Republicans retaining that in the upper house, the Senate.
Indeed, slim majorities for each party in the two chambers may promote compromise, said analysts at Credit Suisse, resulting both in the passage of an amended version of NAFTA while at the same time helping to forestall more "ambitious measures" on immigration and trade.
No major economic releases are scheduled in the UK or US.
Across the Channel meanwhile, investors will have to content themselves with a reading on euro area industrial production for the month of September.
Overnight, the People's Bank of China was set to release data on its foreign reserves for the month of October.
On the corporate front, Marks&Spencer's latest set of interims will make for grim reading, according to UBS.
The Swiss broker estimates that the fashion and food retailer will post first half profits down 11% to £195m, with like-for-like sales in its Clothing&Home sales arm dropping 1.0% and those of food by 3%.
In the former, analyst Andrew Hughes is expecting gross margins to be down by around 25 basis points, although an increase is anticipated over the back half of the year, and in food by about 50 points in both halves.
Opex is seen down 1.0% but the international contribution might decline "with some margin investment in the franchise business", Hughes said, although the dividend was expected to be steady at 6.8p.
ITV is also due out with its latest set of financials, referencing the third quarter and latest nine-month stretch.
Although the new reporting structure in Broadcast and ever present volatility in ITV studios has slightly muddied the waters, at the company's Capital Markets Day on 19 September, management appeared to point towards trading in-line with their previous full-year guidance, Numis's Steve Liechti said.
The key to a re-rating in the shares is increased confidence in the new boss's plans to boost non-Broadcast revenues, Liechti added.
But the analyst cautioned that execution remained "uncertain", particularly when it came to the launch of a UK streaming service, and Brexit was "unhelpful" for UK ad sentiment.
Wednesday November 07
INTERIMS
Dairy Crest Group, Marks & Spencer Group, Sophos Group , Wizz Air Holdings
INTERIM DIVIDEND PAYMENT DATE
JPMorgan Japan Smaller Companies Trust, StatPro Group
QUARTERLY PAYMENT DATE
JPMorgan Asian Investment Trust
EGMS
Greencore Group
AGMS
Gulf Investment Fund, Hansard Global, Infrastructure India, InnovaDerma, Redrow
TRADING ANNOUNCEMENTS
G4S, Wetherspoon (J.D.)