Tuesday preview: Votes for LSE chairman and Trump tax plans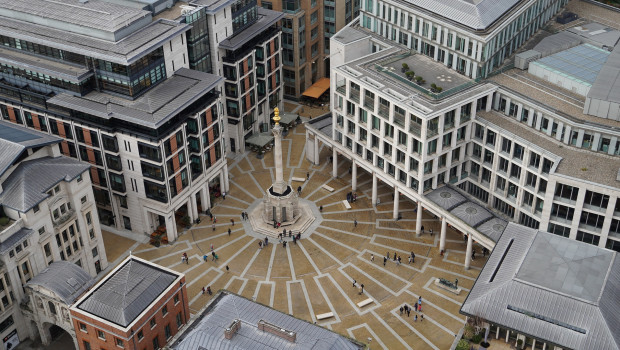 Votes over the fate over the London Stock Exchange Group's chairman and President Donald Trump's tax plans are two expected events to be followed on Tuesday, with a UK Cabinet meeting perhaps throwing some news into the mixer.
Since last week, the Republican tax plans have been one of the main driving forces for market sentiment, according to analysts. On Tuesday the tax bill should face a vote in the US House of Representatives and if successful a Senate vote later or on the following day.
Sticking with politics, Theresa May is due to meet with her Cabinet after her rollercoaster ride last week, when a first defeat in the Commons was followed by success with the EU Council on Friday as Brexit talks were given the nod to pass to the second phase.
On Monday and Tuesday May is attending a series of Cabinet meetings to hash out further Brexit details, with The Times reporting a number of cabinet ministers are "lining up to agree to a gradual process of diverging from the EU after 2021, rejecting new EU legislation as it is proposed".
May's position was looking increasingly solid, with the same newspaper indicating increased support for the PM remaining in her post until close to the next election to avoid the distraction of a leadership battle party while trade talks are taking place with the EU.
Away from politics the calendar is very light, with financial data including the Germany's IFO survey, where expectations and the current assessment are seen improving, with no change expected in the business climate; eurozone labour costs are forecast to improve to 2.0% from 1.8%; and US housing starts and building permits reports are both predicted to ease very modestly.
The specially convened LSE general meeting may offer the day's main drama, with the single item on the agenda being the culmination of an attempt by the Children's Investment Fund to unseat chairman Donald Brydon after a month-long campaign since the departure of chief executive Xavier Rolet.
The vote, at noon, is forecast to result in defeat for the 5% shareholder, however, with influential shareholder advisory bodies, ISS and Glass Lewis, having boih advised their clients to vote against TCI's resolution and major investors including Blackrock and Qatar Investment fund have also backed Brydon.
ISS said TCI had not proved its case that removing Brydon would be beneficial for the company, and looking for a chief executive and a chairman at the same time would not be ideal. Brydon has already made a pledge to leave at the annual general meeting in 2019.
Tuesday December 19
INTERNATIONAL ECONOMIC ANNOUNCEMENTS
Building Permits (US) (12:30)
Current Account (US) (13:30)
Housing Starts (US) (12:30)
IFO Business Climate (GER) (08:00)
IFO Current Assessment (GER) (08:00)
IFO Expectations (GER) (08:00)
TRADING ANNOUNCEMENTS
PJSC Magnitogorsk Iron & Steel Works GDR (Reg S)
INTERIMS
Kromek Group
QUARTERLY EX-DIVIDEND DATE
Total SA
SPECIAL DIVIDEND PAYMENT DATE
VinaLand Ltd
EGMS
Regional REIT Limited
AGMS
Blancco Technology Group, DotDigital Group, GBGI Limited, Northern Venture Trust, URU Metals Ltd. (DI)