Tuesday preview: Results from Anglo American, Bunzl, St James's Place and Whitbread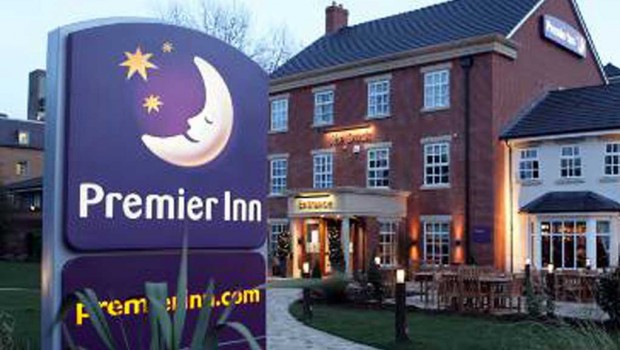 Tuesday remains quiet for macroeconomic news but the week's major corporate results kick in with updates from Anglo American, Bunzl, St James's Place and Whitbread.
For an economic data fix, there are 'flash' eurozone purchasing managers' index survey results for October on the factory and service sectors.
For September, IHS Markit reported the composite PMI surprisingly improved to 56.7 from 55.7 in August, as the manufacturing reading strengthened to 58.1, its highest point since February 2011, while the service sector saw an uptick to 55.8.
The consensus is for the manufacturing PMI to soften to 57.8 and for services to ease to 55.7.
Though the Catalonian independence bid looks likely to have caused some disruption to Spanish activity, Investec economist George Brown went against the grain and predicted a small uptick and foreseeing little risk to the euro area as a whole given that the country represents only around 10% of the Euro area economy, with the semi-autonomous region comprising a fifth of Spanish output.
"That being said, the timing of the flash survey will likely only cover the turbulent post-vote period, meaning there is a risk that it could overstate the impact for the month as a whole," he said, pencilling in a modest uptick to 56.9.
HSBC noted that the forward looking components of September's PMIs suggested that the uptrend might continue, especially in services, where the new business component rose by 1.3 points.
"We expect the services PMI to increase further to 56.0, but the manufacturing PMI to fall slightly to 58.0, partly due to the stronger euro."
COMPANY NEWS
Mining giant Anglo American is scheduled to release its quarterly production report.
UBS analysts said the update should not be a material catalyst, seeing flat production of copper over June quarter at 145kt, in line with 2017 guidance of 570-600kt.
Diamond production was expected to fall by 10% quarter-on-quarter to 7,860 carats in line with the 2017 guidance of 31-33m carats, while iron ore production is expected to increase 7% to 16mt with Minas Rio continuing to ramp up.
UBS also expected total coal production to rise by 10% to 22mt.
Fellow FTSE 100 group Bunzl, the outsourcing and distribution group, is pencilled in to deliver a third quarter trading update, which analysts said should be a short statement outlining organic, acquisition and FX contributions to revenue growth, as well as any incremental M&A completed in the quarter.
Organic sales growth of 3.7% was recorded in the first half of the year, with Bunzl having announced six acquisitions in the second half so far, with deals in China, France and the UK to take the year's M&A spending to roughly £555m.
For the full year the consensus pre-tax profit forecast is for £529.7m.
Morgan Stanley estimated second half organic growth at 3.5% due to a 0.7% tougher comparative last year.
"No specific guidance was given at 1H results, but strong organic growth trends should continue in 2H as the new business won in North America continues to ramp up until 4Q, plus service line extensions from recent acquisitions. However, margin pressures should continue, with new business in North America driving ~15bps of the margin decline combined with full consolidation of DDS from 2H and continued competitive intensity in some end markets.
UBS also expect organic revenue growth in a +3.5-4.0% range, but predicted weaker margins, as new wins in the US continue to ramp up, and said further acquisitions are always likely.
UBS estimated constant currency revenue growth of 10-11% for the second half overall and forecast EBITA growth of 11% or 6% at constant exchange rates.
Premier Inn and Costa Coffee operator Whitbread is due to publish its first-half results off the back of a strong first quarter that has been followed by a mixed summer for the UK leisure sector.
Premier Inn got off to a strong start to the year with revenue per available room (revpar) up 2.9% in the quarter, while Costa grew like-for-like sales 1.1%.
Since then, the growth of the UK hotel market has slowed by around 200 basis points, noted analyst Tim Barrett at Numis.
As a result he expects Premier Inn to report 2.1% revpar growth for the half, with Costa's growth broadly unchanged at 1.1% to produce group LFL growth of 2.1% for the half.
"While that is insufficient to offset cost headwinds in the lfl estate, new room openings and space growth at Costa will contribute to growth," he said, forecasting PBT growth of 2.7% to £315.4m and EPS growth of 2.1% to 136.8p.
Deutsche Bank was forecasting 7.9% revenue growth to £1.78bn, with Premier Inn revpar of 2% and Costa LFL sales growth in the seen remaining more modest at 0.8%.
UBS was going for sales up 7.5% to £1.67bn, revpar of 3% and Costa LFL growth of 1%, feeding down to group PBT of £298m, adjusted EPS of 133.5p, and a dividend of 50p.
A third-quarter update from St James's Place will provide an update on asset flows and funds under management.
In the first half of the year, the group saw net inflows of £4.3bn to help AUM surge to £83bn.
For the third quarter, the consensus is expecting an increase in AuM to £85.9b, with inflows of £1.97bn and just under £1bn from investment performance and IFRS NAV per share of just over 1000p.
UBS was expecting £85.7bn, driven by net inflows of £1.8bn and £0.9bn of positive investment performance.
"Our expectation of strong inflows is supported by a continuation of positive trends across (a) pension freedoms and (b) pension consolidation/transfers with no evidence of slowdown to date."
Tuesday October 24
INTERIMS
Bloomsbury Publishing, Whitbread
GMS
Hemogenyx Pharmaceuticals, Kin Group
TRADING ANNOUNCEMENTS
Anglo American, Bunzl, Carpetright, International Personal Finance, Shoe Zone, St James's Place
EGMS
MHP S.E. GDR (Reg S)
AGMS
Brooks Macdonald Group, Mcbride, Oil & Gas Development Company Ltd GDR (Reg S), Premaitha Health
INTERIM DIVIDEND PAYMENT DATE
Flowtech Fluidpower, Pendragon, Playtech, Shore Capital Group Ltd.