Tuesday preview: Provident Financial in focus, though Victrex could surprise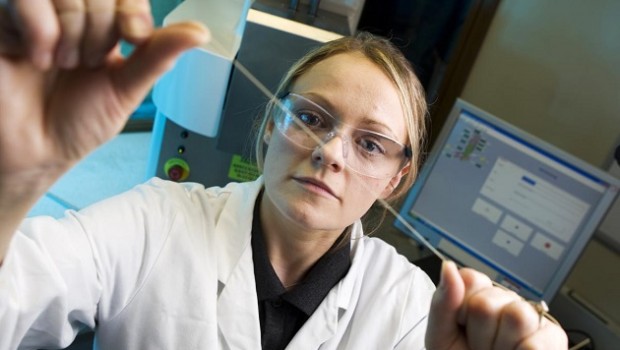 Tuesday will see the number of companies reporting step up before the throttle is turned right up later in the week, with Croda International, Informa and Segro joined by sub-prime lender Provident Financial following its recent profit warning.
For those wanting macro data or looking for factors likely to move currencies, Germany's IFO surveys of business climate and expectations out at 0800 BST has the potential to drag the euro either way, while across the Atlantic there will be data on consumer confidence at 1400 BST, while closer to home Bank of England chief economist Andy Haldane speak in the early evening, with Kantar Worldpanel's grocery data at 0800 BST and a CBI survey on industrial trends due at 1100 BST.
Croda will report first-half results following a first quarter that saw its personal care business return to growth after years of stagnating sales. Analysts at Barclays expect to see a continuation of this trend in the second quarter and forecast organic growth of 3.7% for Q2, slightly below the 4.9% achieved in Q1. Weak sterling should add 12% to the company's top line, though with the operating profit margin slightly down, Barclays said, with an EBIT forecast of £177mn that is broadly in line with the consensus.
Following its promotion to the FTSE 100 last month, Segro will also release its interim numbers, having last updated the market with April's "excellent start" to the year, having contracted £16.3m of new rent in the first quarter versus £8.6m in the same period last year. With investor demand for warehouse and industrial assets remaining strong, vacancy rates were low at 5.6%.
For the half-year, UBS forecast EPRA NAV at 494p, based on like-for-like revaluation of 2.6% for the total portfolio with 4-4.5% for UK warehouses, flowing down to recurring earnings per share at 9.4p and a dividend per share of 5.3p. "We expect a confident statement, as we continue to see structural tailwinds for logistic space driven by the changing nature of e-commerce, driving demand for Warehousing space," the bank's analysts said, looking for comments on investment activity as they expect the company to be a net seller this year.
Lender Provident Financial will report first-half results after last month warning that its consumer credit division will see profits nearly halve in 2017 compared to a year ago, mostly due to operational restructuring as result of the disruption of moving to the new self employed model.
Barclays forecast total revenues of £566m, down 1% year-on-year mainly due to lower home credit revenues and expects costs to increase roughly 6.5%, resulting in underlying pre-tax profits falling 22% to £116m. "The market will be keen on management's outlook for trading activity for the rest of the year and progress on the migration of CCD's distribution model."
Interims are also due from events group Informa, which should provide a useful opportunity for investors to catch up with developments since a short AGM statement at the end of May, saying the group remained on track to meet management's expectations for the full year with "strengthened operating capabilities" and "increased scale and international breadth" cited as positive factors. The consensus forecast points to H1 revenue and EPS of £830m and 23.1p respectively.
In a preview, broker Shore Capital did not anticipate any radical changes to the shape of the group's trading pattern. "We will also look for news on the review being conducted into potentially non-core assets within Knowledge and Networking, the disposal of non-core Academic Publishing assets, and for an update on the arrival of a new CEO to take this division forward."
On the FTSE 250, Virgin Money will be expected to deliver another strong performance, with Barclays predicting double-digit volume growth and a stable net interest margin combined with continued tight cost control driving close to 30% growth in pre provision earnings. "Although there is likely to be some increase in provisions, these should remain relatively low and overall
we forecast 27% YoY growth in underlying profit before tax," analysts said, adding that consumer credit is an area under a great deal of focus so trends and commentary on the credit card book, particularly maturities and credit quality, will be closely watched.
Victrex, the plastics group, will update on its third-quarter performance, following a strong first half when sales volumes rose 5%, revenues 12% and profit before tax 5%. On the outlook, the company said there is "potential for variability in the scale of consumer electronics volumes" in the second half, with visibility remaining low, leading the board refused to upgrade its full year expectations.
So there is potential for this to go either way. Deutsche Bank forecast sales volumes up 7% to 1,030 tonnes as weakness in consumer electronics is more than offset by growth in other areas of the VPS industrial business, such as transport, energy and other electronics applications and resellers. "We expect group revenues of £70m, up 16% YoY driven by growth in VPS and further FX benefits while Invibio is expected to remain flat," analysts said, predicting average selling prices are likely to be modestly better than the first half due to increased forex benefits.
Tuesday July 25
INTERNATIONAL ECONOMIC ANNOUNCEMENTS
Case-Shiller House Price Index (US) (14:00)
IFO Business Climate (GER) (09:00)
IFO Current Assessment (GER) (09:00)
IFO Expectations (GER) (09:00)
INTERIMS
Croda International, Domino's Pizza Group, Fevertree Drinks, Gresham Technologies, Informa, Proteome Sciences, Provident Financial, Rathbone Brothers, Science Group, SEGRO, Spectris, Tyman, Virgin Money Holdings (UK)
FINALS
Games Workshop Group, PZ Cussons, PZ Cussons, PZ Cussons
TRADING ANNOUNCEMENTS
Acal, Gem Diamonds Ltd, Intermediate Capital Group, Mortgage Advice Bureau, Polymetal International, Safestore Holdings, Smith (DS), Victrex plc
EGMS
Centaur Media
AGMS
Acal, Big Sofa Technologies Group, EPE Special Opportunities, GB Group, Intermediate Capital Group, Mediclinic International , Mineral & Financial Investments Limited (DI), MobilityOne Ltd., Mytrah Energy Ltd, TR Property Inv Trust, Volex
FINAL DIVIDEND PAYMENT DATE
Coca-Cola HBC AG (CDI), Hargreave Hale AIM VCT 2
QUARTERLY PAYMENT DATE
General Electric Co