Tuesday preview: Industrial data, updates from BAE, Ted Baker, Marston's, Domino's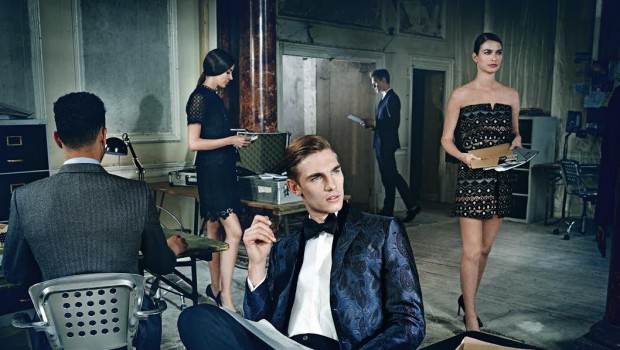 Industrial production and trade data provide some important hard data to determine UK third-quarter growth, while expected company results include BAE Systems, Domino's Pizza, Ted Baker and Marston's.
There will be a GDP estimate released by the National Institute of Economic and Social Research on the back of the industrial data.
After manufacturing output rose month-on-month for the first time in July after an insipid first half of the year, the consensus forecast for August is for a 0.3% gain on the month after the previous 0.5%, and for another 1.9% increase on the year.
Economists at HSBC suggested that some of the prior softness may have "reflected poor confidence around Brexit and higher costs. However, the PMIs have been good over the summer, and we expect another small rise in August".
The August data releases will be the last 'hard data' inputs to the UK gross domestic product growth calculation before the publication of the preliminary estimate on 25 October.
Construction activity will also be updated for August as part of the ONS bulletin, after a poor year so far for the industry and output dropping for four consecutive months and with Markit's PMI index falling into negative-growth territory for September.
Looking at the PMI breakdown, the weakness has been quite broad-based, HSBC noted, though new housing held up slightly better than commercial projects.
"For August, we see a small rise – only because it comes after four consecutive months of falls – but this will still mean a fall in y-o-y terms. For the quarter as a whole, we expect construction to exert a small drag on GDP growth."
RBC Capital the construction picture "is not great" and apart from an upward revision for July, construction is set to be a drag on Q3 GDP, albeit only to a small extent.
The prospect for IP is better, RBC said, after the improvement in July and some evidence that the manufacturing sector at least is picking up export orders at a healthy rate.
"We will finalise our Q3 GDP forecast after these data, but for the time being, following the contraction in service sector activity in July, we are reasonably comfortable with our existing 0.2% q/q estimate, just below the BoE's 0.3% q/q forecast."
COMPANY RESULTS
Ahead of an expected BAE Systems trading update, there was a report from Sky News that boss Charles Woodburn is preparing to axe at least more than 1,000 UK jobs from the defence contractor.
August's half-year results saw underlying operating profits climb 11%, while cash flow returned to positive territory and the net pension deficit was slimmed to £5.9bn from £6.1bn.
At that time Woodburn, who was promoted from chief operating officer in June, said he would "continue to focus on efficiency and meeting our customers' affordability challenges", citing an expected improvement in the defence budget outlook in a number of markets as leaving the group "well placed".
Closing retailer Ted Baker is due to report interim results, coming after a June first quarter update that showed a 14.3% rise in retail sales, or 8.4% at constant currency rates, boosted by new store openings in Los Angeles, Paris and Shanghai, plus various department store concessions around the world and a designer outlet park in the Netherlands.

With retail and wholesale gross margins remaining in line with management expectations, analysts are anticipating a solid increase in earnings.
In turn, this is expected to lead to another increase in the dividend, said Nicholas Hyett at Hargreaves Lansdown, further extending Ted's impressive track record.

"However, investors will also be keeping an eye out to see whether growth is being driven solely by a bigger footprint. Strong top line growth could be masking a weak performance from existing stores."
Domino's Pizza will update on third-quarter trading that follows a disappointing first-half fuelled by strong competition, weak
promotional activity and cost-conscious consumers.
House broker Numis forecasts UK like-for-like growth of 5.5%, a marked acceleration from circa 2.4% reported the first half compared to the 13% in the first half of last year.
Numis's full year LFL assumption of 4% implies a cumulative like for like of 12.7% in Q4, noting a reinvigorated TV and online marketing campaigns from September, the lower price point (£5/person current offer on two large pizzas) and the rollout of GPS tracking technology.
"Domino's opened 40 new stores in 1H – we would expect a further 20 in Q3 to keep it on track to reach its target for 90 new store openings for the year."
Brewer and pub owner Marston's reported 1.3% LFL sales growth in its 'destination and premium' division for the first 42 weeks to mid July.
Market conditions have been more challenging, with the CGA Peach survey showing the sector grew LFL sales 0.4% in July and fell 0.3% in August compared to the 2.2% in the second quarter.
Numis, again house broker, expects a slowdown to circa 0.5% for the year as a whole, implying a decline of 2% in the fourth quarter.
The other divisions are felt likely to have performed somewhat better, Numis said: "MARS has protected margins better than its peers and we expect attrition in EBIT margin to be limited to 20bp for the year. While consumer market conditions are likely to remain challenging in FY18, we believe Marston's growth is underpinned by new site openings while its recent acquisition of Charles Wells' brewing business should allow it to generate value from synergies."
Numis also write about companies that aren't its clients and suggested Robert Walters would report Q3 LFL net fee growth of 18%, up from 16% in Q2.
"Robert Walters has developed a track record of positive earnings upgrades, and we believe the strong momentum in the business, combined with a conservative conversion ratio assumption for FY18E, provides scope for further upgrades."
Tuesday October 10
INTERIMS
1Spatial, LiDCO Group, Redstoneconnect, Ted Baker, Vedanta Resources
INTERIM DIVIDEND PAYMENT DATE
Holders Technology, Lighthouse Group
INTERNATIONAL ECONOMIC ANNOUNCEMENTS
Balance of Trade (GER) (07:00)
Current Account (GER) (07:00)
GMS
Kennedy Wilson Europe Real Estate
FINALS
Volution Group (WI)
AGMS
Diverse Income Trust (The), Mortice Ltd. (DI), Scancell Holdings
TRADING ANNOUNCEMENTS
BAE Systems, easyHotel, Marston's
UK ECONOMIC ANNOUNCEMENTS
Balance of Trade (09:30)
Industrial Production (09:30)
Manufacturing Production (09:30)
FINAL DIVIDEND PAYMENT DATE
Colefax Group