Tuesday preview: Ferguson and Victrex report, UK services PMI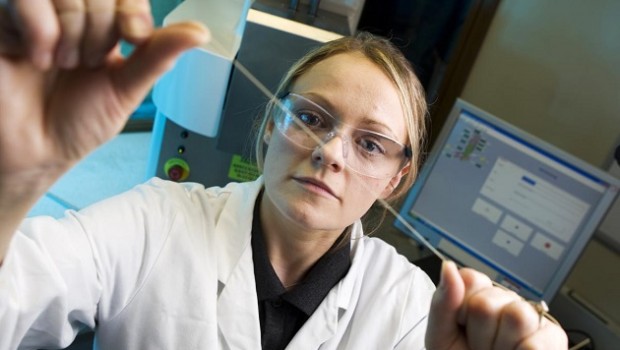 Results from Ferguson and Victrex are the highlight of a quiet company calendar, but on the data side there's a more packed diary, with a ream of soft economic data around the world, eurozone retail sales and the US trade balance.
For the UK's the IHS Markit services purchasing managers' index for November is due at 0930 GMT, with the survey expected to continue indicating good growth in the country's dominant sector.
However, the consensus forecast is for a slight easing in sentiment, with the PMI predicted to drop to 55.0 from 55.6 a month earlier.
Last month's weak reading on the level of outstanding business does not bode too well, noted economists at RBC Capital Markets, though new orders were growing reasonably well by historical standards.
Coming on the back of stronger manufacturing PMI data on at the end of last week and the improved construction report from Monday, Tuesday's full set of will provide a more complete picture of how GDP will grow will one month left in 2017.
PMI surveys are also due for the Eurozone, expected to show a no change in the 56.2 services reading or the 57.5 composite, while the Caixin PMI for China is seen as improving to 51.5 from 51.2.
COMPANY NEWS
Ferguson, the plumbing and heating group that changed its name from Wolseley in July, will report on trading for the first quarter of its financial year.
Since the FTSE 100 group reported its final results in October, it has agreed the sale of its Stark business in the Nordics for €1.025m on a debt-free and cash-free basis.
With recent statistics suggesting conditions in the US construction market remain favourable, particularly in the residential and commercial sectors that account for 85% of Ferguson's sales, broker Hargreaves Lansdown said this should be a reflected in an upbeat report.
Together with a healthy underlying performance and cash from the Stark sale, Ferguson should have a bulging balance sheet by the end of the year.
"Although management have already said they'll wait until the deal completes before updating the market on plans for any surplus, M&A and share buybacks are both on the table. Investors should keep their eyes peeled for hints of either."
For the first quarter, UBS forecast organic sales growth of 6.2%, driven by 6.8% in the US, 2% in the UK and the rest up 7%. As a result total sales are forecast to hit $5.2bn, with EBITA of $381m, implying 8% LFL growth and a margin of 7.4%.
Analysts expect the run rate of growth in the second quarter to be broadly consistent with the first at around 6%.
Down on the FTSE 250, polymer manufacturer Victrex is expected to give a year-end update, where the consensus forecast points to full year sales volumes of 3,918, a range of revenues of £269-292m and a special dividend of 50p per share. In September Victrex said it was comfortable with market expectations.
Barclays said recent evidence on pricing "has been mixed", following a half-year update where there was some indication of deflation and a Q3 update suggested the opposite, as the market rebalances after the entry of Belgium's Solvay into the PEEK polymer market.
"Full-year results should give much more information on how real pricing is developing now that Solvay's PEEK plant is online and producing commercial volumes," Barclays said. "We don't forecast a 50p special dividend but consensus does and we wouldn't be surprised at all if it were paid – on our forecasts year-end net cash is only marginally below the threshold, which would trigger a payout."
UBS and Deutsche Bank both forecast a special dividend of 50p per share, which would make a total of 107p for the year.
"For 2018 consensus estimates EPS growth of 11% but we are ahead at +15% on a slightly higher margin assumption," said UBS. "Key to comments on guidance will be updates on electronics' volumes given the volatility in the Apple supply chain, as well as long-term progress in healthcare applications."
Tuesday December 05
INTERNATIONAL ECONOMIC ANNOUNCEMENTS
Balance of Trade (US) (13:30)
Gross Domestic Product (EU) (10:00)
ISM Non-Manufacturing (US) (15:00)
PMI Composite (EU) (09:00)
PMI Composite (GER) (08:55)
PMI Composite (US) (14:45)
PMI Services (EU) (09:00)
PMI Services (GER) (08:55)
PMI Services (US) (14:45)
Retail Sales (10:00)
UK ECONOMIC ANNOUNCEMENTS
Halifax House Price Index (08:30)
PMI Services (09:30)
FINALS
JPMorgan Chinese Inv Trust, Victrex
TRADING ANNOUNCEMENTS
Allied Irish Banks, Ferguson, IAG, IG Group Holdings
INTERIMS
Collagen Solutions, Consort Medical, Gateley (Holdings) , IG Group Holdings, Iomart Group, Northgate, Tatton Asset Management , Vianet Group, WYG
QUARTERLY EX-DIVIDEND DATE
Schlumberger Ltd
SPECIAL DIVIDEND PAYMENT DATE
Oxford Technology 2 VCT
AGMS
London Finance & Investment Group
FINAL DIVIDEND PAYMENT DATE
Produce Investments