Tuesday preview: Fed's Powell, StanChart in focus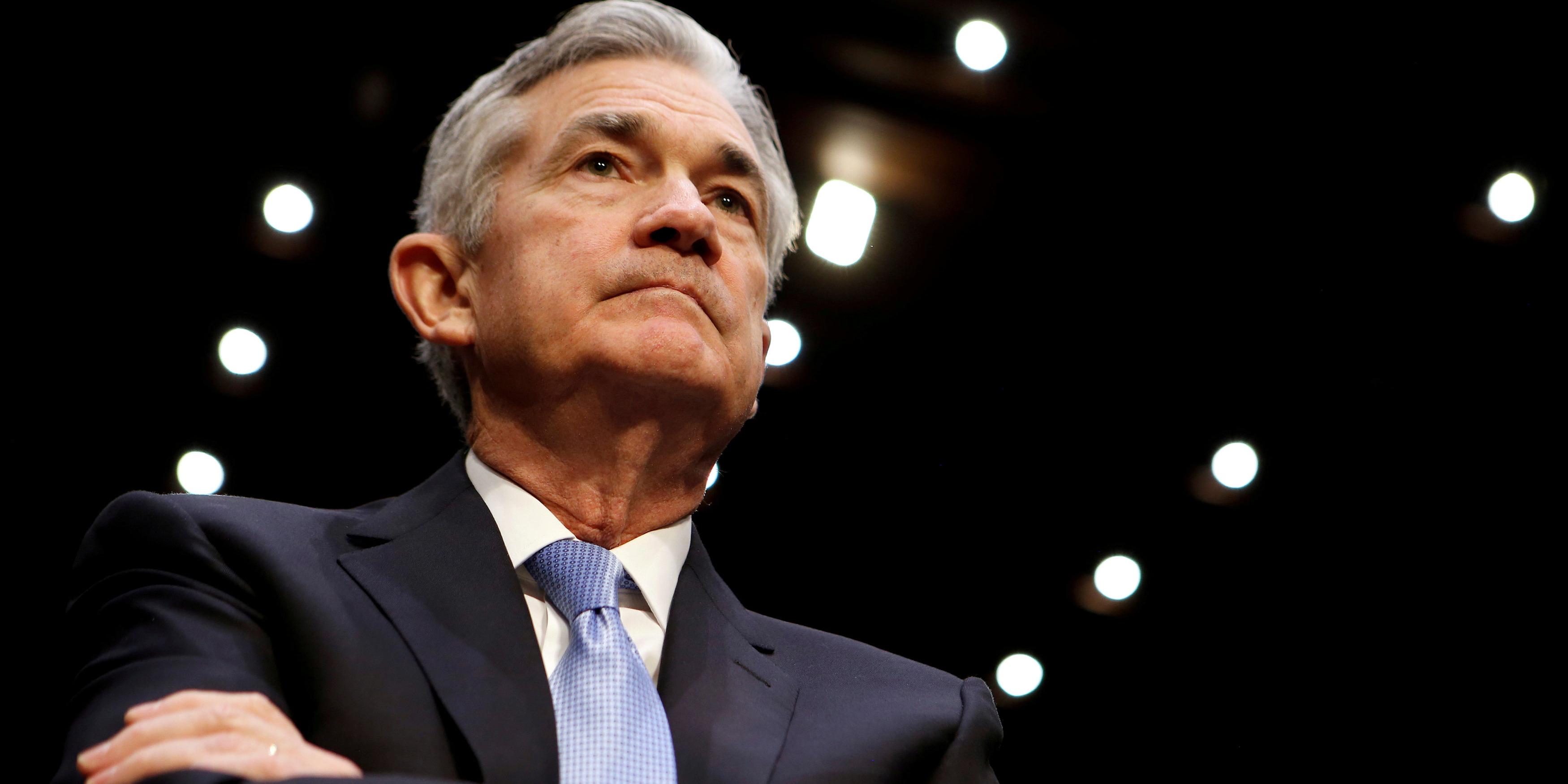 All eyes on Tuesday will be on new US Federal Reserve chair Jerome Pewell, starting from 1500 GMT, as he delivers his semi-annual testimony before the House Financial Services' Committee on the central bank's latest monetary policy report to Congress.
Published last Friday, the text of Powell's testimony led many market observers to the conclusion that markets might have over-estimated the degree of hawkishness that was to be expected of rate-setters in Washington D.C..
In particular, it was policymakers' description of wage growth as "moderate" that led some market participants to that conclusion.
"The unemployment rate declined from 4.3 percent in June to 4.1 percent in January—somewhat below the median of FOMC participants' estimates of its longer-run normal level. Other measures of labor utilization also suggest that the labor market has tightened since last summer. Nonetheless, wage growth has been moderate, likely held down in part by the weak pace of productivity growth in recent years."
Later in the introduction to the Monetary Policy Report, rate-setters said: "In particular, with inflation having persistently run below the 2 percent longer-run objective, the Committee will carefully monitor actual and expected inflation developments relative to its symmetric inflation goal."
What might than mean for monetary policy?
In a nut shell, the US central bank might be willing to tolerate inflation running somewhat above its 2% target, especially if any such overshoot was considered transitory.
What is somewhat? For how long? Those were the sorts of questions analysts were posing ahead of Powell's testimony and, of course, then there was the market (especially government bond markets) reaction to contend with, both immediate and over the medium-term, complicated by the country's growing 'twin deficits' on the trade and fiscal fronts.
On what appeared to be the most dovish end of the spectrum, alongside St.Louis Fed president James Bullard, on 23 February Minneapolis Fed chief Neel Kashkari had told Bloomberg Television's Michael McKee: "We've been around 1.5 percent inflation for the last five or six years.
"If we really are serious about a symmetric 2 percent target then we should be equally comfortable -- or uncomfortable -- with 2.5 percent inflation for the next five years," Kashkari had said.
StanChart and 18 others
Against that backdrop, the corporate results season was due to pick-up in earnest on Tuesday, with 19 FTSE 350 firms set to update shareholders on their most recent financial performance.
By far the biggest among those would be Asia-focused StanChart.
Ahead of the lender's full-year results, on 23 February analysts at Credit Suisse sounded a somewhat positive note on the shares of Europan banks geared towards emerging markets, telling clients: "European banks with high GEM exposure are still looking cheap on a sum-of-the-parts basis."
However, despite the shares trading at the time on a price-to-book multiple of just 0.7 and at a P/B discount of 41% versus its peer group, the Swiss broker had StanChart at 'underperform'.
Year-to-date on the other hand, at 7% it had enjoyed the biggest gain in terms of its weighted price performance relative to banks in the respective regiions in which it was active.
Tuesday February 27
INTERNATIONAL ECONOMIC ANNOUNCEMENTSBusiness Climate Indicator (EU) (10:00)Consumer Confidence (EU) (10:00)Durable Goods Orders (US) (13:30)Economic Sentiment Indicator (EU) (10:00)House Price Index (US) (14:00)Industrial Confidence (EU) (10:00)
GMSInfrastrata, Trinity Mirror
FINALSCoats Group, Croda International, Dalata Hotel Group, Derwent London, Devro, Direct Line Insurance Group, Drax Group, Elementis, FBD Holdings, Fisher (James) & Sons, Fresnillo, GKN, Greggs, Inchcape, Johnson Service Group, Jupiter Fund Management , Meggitt, Morgan Advanced Materials , Persimmon, Provident Financial, Standard Chartered, Verona Pharma, Virgin Money Holdings (UK)
TRADING ANNOUNCEMENTSImage Scan Holdings
INTERIMSBluefield Solar Income Fund Limited, Clinigen Group, DotDigital Group, Swallowfield
QUARTERLY EX-DIVIDEND DATECanadian General Investments Ltd.
SPECIAL DIVIDEND PAYMENT DATEHollywood Bowl Group
EGMSAberdeen Private Equity Fund Ltd. Sterling Part Shares
AGMSChrysalis VCT, Image Scan Holdings, John Lewis of Hungerford, LXB Retail Properties, River And Mercantile UK Micro Cap Investment Company Limited , SSP Group , Velocity Composites
FINAL DIVIDEND PAYMENT DATEHollywood Bowl Group, Titon Holdings