Tuesday preview: Eyeing inflation respite, Royal Mail letters down?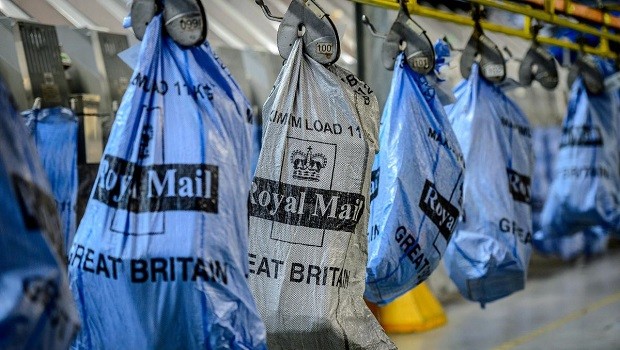 The focus will be on the squeezed UK consumer with the release of June's inflation figures, while results season picks up with finals from IG and quarterly numbers from Royal Mail and Experian.
Consumer price index data and associated other measures of retail price and producer price inflation will be published by the Office for National Statistics at 0930 BST, of keen interest for cash-strapped consumers and rate-setters at the Bank of England.
The Monetary Policy Committee are confident inflation will not overshoot stuttering average earnings too much but in their last meeting were divided 5-3 in favour of raising rates due to concern about spiking prices.
Last month CPI inflation rose more than economists forecast, climbing by 0.2 percentage points to a 2.9% yearly rate in May, the highest level since June 2013, following a 0.4 increase in April to 2.7%.
On a monthly basis, CPI rose 0.3% in May, down from the 0.5% rise in April.
Much of May's inflation was due to imports such as toys, games, food, clothing and household goods.
"That is consistent with our view that sterling effects are driving the inflation increase," said economists at HSBC, who expect little change this month but forecast the CPI rate will top 3% later this year.
"Although we expect import price pressures to build a little further, we think that June oil price falls and an unwinding of some of last month's strength in toys and games inflation will pull down in the other direction."
Economists are divided evenly on whether Tuesday's consumer price figures will show that CPI inflation held steady at 2.9% or edged down to 2.8% in June.
At Investec they expect headline CPI to ease back to 2.8% from 2.9%, but also predicting inflation will reach 3% later this year, far topping wages growth that was shown last week to have grown at just 2.0% over the three months to May.
Pantheon Macroeconomics firmly expects no change in the headline or core yearly rate and expects CPI to rise to a peak of 3.2% in the fourth quarter, as retailers push through further large price rises in response to last year's depreciation of sterling, led by further increases in food and core goods inflation.
COMPANY UPDATES
FTSE 100 groups Royal Mail and Experian are scheduled to release quarterly updates, while among mid caps IG Group will report full year results and in the small caps there's NCC Group.
Royal Mail will post a first-quarter update following a year where underlying revenues were down 2% as parcel revenue increased 3% but total letter volume was down 5%.
Hargreaves Lansdown's analysts said the tougher economic outlook for the UK isn't great news for the domestic parcels business either, while the decline in letters means overall revenue growth is hard to come by.

"Fortunately, there remain some trends running in Royal Mail's favour. While letters may be in long term decline, the growth of e-retailing is providing a significant boost to parcels. That should support UKPIL, while the European parcels operation, GLS, continues to deliver robust growth, with the group making a number of small bolt on acquisitions in this area," they wrote, adding that costs savings plans were crucial for earnings growth.
Analysts at UBS expect Royal Mail's trading update will show the continued weakness of UK letters, with volumes down 6% year-on-year but revenue down 4%.
For UK parcels, the forecast is for 2% volume and revenue growth and for the GLS parcel arm 8% for volume and revenue growth.
"We expect a relatively cautious outlook statement, although would note that trading is concentrated on the period around Christmas and so future quarters' trading are more important for results."
As for Experian, following a year of 5% sales growth, UBS forecasts just under 4% for the year but for a slower start, as Experian guides for growth to accelerate later in the year due to new product launches.
"While we currently see circa 5% achieved by Q4, any further credit market slowdown could make this hard to achieve."
Rio Tinto will report second quarter production, following a first quarter that was a bit of a disappointment as production of copper fell short of market expectations, partly down to uncontrollable weather factors.
"However, Rio Tinto's key commodity, iron ore saw better operational performance numbers and there is some expectation that this will follow through into the latest quarter," said analysts at stockbroker The Share Centre.
Over at IG, house broker Numis expects continued strong growth in customer numbers, up 15.7% to 137,695, but weaker trading conditions through the second half of the year predicted to see revenue growth of 7.4% to £490.3m.
"Profit progression is being hindered (in the short term) by the new business strain of growing the customer base rapidly, IG takes the full acquisition cost and on average generates just half a year of revenue contribution from these new customers."
NCC Group, the escrow and IT security specialist, reports full year results and the results of a strategic review following the difficulties endured last year when it lost of a couple of major contracts and the previous year's two profit warnings and a change of leadership.
Despite the issues, revenue growth is still set to dominate the results with organic growth continuing, cost initiatives are underway to address profitability, said analysts at Shore Capital, who like the sector for its strong growth potential.
What might the review herald? ShoreCap expects positive action to return the group to strong profits growth, with costs a priority, while problems in addressing fundamental profitability at previous acquisitions of Fox and Accumuli maybe "more structural".
ShoreCap forecasts revenues of £250m, up around 20% on last year, with "harder to estimate" profit before tax down 37% to £23m, adjusted EPS down 42% at 6.5p with the dividend rebased 35% lower at 3.0p.
Tuesday July 18
INTERNATIONAL ECONOMIC ANNOUNCEMENTS
Import and Export Price Indices (US) (13:30)
UK ECONOMIC ANNOUNCEMENTS
Consumer Price Index (09:30)
Producer Price Index (09:30)
Retail Price Index (09:30)
FINALS
Castleton Technology, Ideagen, IG Group Holdings, NCC Group
INTERIMS
Synectics
TRADING ANNOUNCEMENTS
Alliance Pharma, British Land Company, Clinigen Group, DotDigital Group, EMIS Group, Experian, Nostra Terra Oil & Gas Co, Royal Mail, Safestyle UK, Wizz Air Holdings
DRILLING REPORT
BHP Billiton, Rio Tinto
AGMS
Ambrian , Assura , Bloomsbury Publishing, British Land Company, Brown (N.) Group, Dairy Crest Group, FirstGroup, Scapa Group, Summit Therapeutics
FINAL DIVIDEND PAYMENT DATE
Gama Aviation , JPMorgan Euro Small Co. Trust