Oliver Haill Sharecast | 13 Feb, 2017
15:10

- Updated: 15:10
Tuesday preview: CPI seen rising to the occasion amid Valentine's data orgy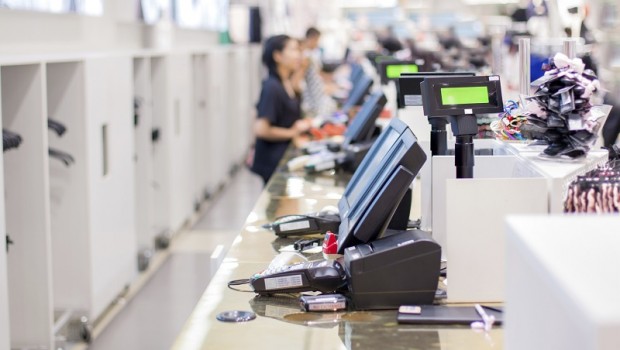 After a relatively noncommittal start to the week, Tuesday will provide a real feel for market sentiment amid an orgy of macroeconomic data on St Valentine's Day, with UK inflation expected to stiffen and hopes European industrial production will rise to the occasion.
Eyes will also be on Germany where consumer price index, GDP ZEW economic sentiment numbers all are due, while a sprinkling of releases in the US lay the ground ahead of Federal Reserve Janet Yellen's semi-annual testimony the following day.
For the UK's January CPI number the market is expecting the Office for National Statistics to publish a jump to a 1.9% year-on-year growth in price inflation from the 1.6% in December. This will be the highest level of CPI since June 2014.
Core CPI, which excludes more volatile prices, is seen moving up to 1.7% from the 1.6% at the end of last year.
Inflation will have been lifted primarily by higher fuel and food prices hitting a two-year high during the month, said economist Howard Archer at IHS Global Insights.
"Sterling's weakness also likely increasingly fed through to cause retailers, services companies and manufacturers to lift their prices - or reduce the sizes of products.
"Labour market data have recently become more patchy hinting that the string labour market could be starting to fray, but we expect figures out on Wednesday to show modest improvement.
He noted that with retail sales expected to have been muted in January, this would fuel suspicion that consumers may be starting to rein in their spending as higher inflation squeezes their purchasing power.
Looking across the Channel, the big question, wondered Macquarie analysts, is whether December eurozone industrial production will be enough to derail the 0.5% quarter-on-quarter GDP increase recorded in last week's flash update.
The consensus is for production to fall 1.5% MoM, though the Aussie bank feels it will be down 1.4%.
This would bring the fourth quarter IP print to 0.7% QoQ, Barclays said, accelerating from 0.5% in Q3 and consistent with the positive picture painted by business surveys, meaning euro area Q4 GDP growth will be confirmed at 0.5%.
"Although the expenditure breakdown will not be released before March, we look for growth to have been driven by solid private consumption and rebounding investment. We project a slight positive trade contribution to growth, as exports should have recovered along with global demand - imports should be up as well in line with improved domestic demand."
Rolls uphill or downhill?
In company news, engine maker Rolls-Royce is predicted to crash to a record £4bn loss mainly due to the weakness in the pound resulting in major profits write-downs.
Infamously the FTSE 100 group will also takes another hit of around £670m from the record corruption fine in a case brought by the Serious Fraud Office and authorities in America and Brazil.
But last month RR released a "pre-announcement" on Jan 16 of better than originally guided profit-and-loss and cash flow performance.
After this announcement, Deutsche Bank analysts said there were likely to be three key areas of focus: what were the drivers of this 2016 consensus-beating number; how much of this 2016 momentum will carry into 2017 and beyond; and how confident management are around the pace and quantum of ongoing free cash flow improvement, "now even more critical following the larger than expected SFO fine and its consequent impact on credit rating".
UBS highlighted three completely different areas it believed investors' focus will on: the cost restructuring progress, any aftermarket updates and potential implications of the recent S&P credit downgrade to BBB from the prior A.
UBS also forecast first-quarter revenue of €3.8bn and an underlying EBITA loss of €120m.
Investors in gold digger Acacaia Mining might hope for a glistering dividend, with operations back on track and $300m-plus in the bank.


Tuesday 14 February
UK ECONOMIC ANNOUNCEMENTS
Consumer Price Index (09:30)
Producer Price Index (09:30)
Retail Price Index (09:30)
ONS House Prices (09:30)
INTERNATIONAL ECONOMIC ANNOUNCEMENTS
Consumer Price Index (GER) (07:00)
Gross Domestic Product (EU) (10:00)
Industrial Production (EU) (10:00)
Producer Price Index (US) (13:30)
FINALS
Acacia Mining, Rolls-Royce Holdings, Spectris
INTERIMS
A&J Mucklow Group
TRADING UPDATE
TUI AG Reg Shs (DI)
QUARTERLY EX-DIVIDEND DATE
Schlumberger Ltd.
SPECIAL DIVIDEND PAYMENT DATE
GVC Holdings
EGMS
Global Ports Investments GDR (REG S), JSC KazMunaiGaz Exploration Production GDR (Reg S)
AGMS
Baronsmead Venture Trust, F&C Capital & Income Inv Trust, Pressure Technologies, RWS Holdings, TUI AG Reg Shs (DI)
FINAL DIVIDEND PAYMENT DATE
Third Point Offshore Investors Limited, Third Point Offshore Investors Ltd. GBP Shares