Tuesday preview: Chancellor and BoE Governor to deliver delayed speeches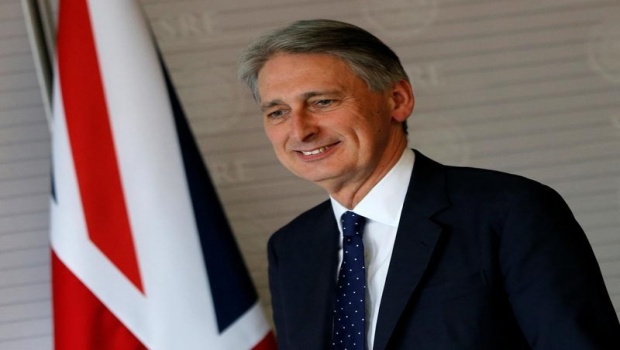 Chancellor Philip Hammond and Bank of England Governor Mark Carney are due to deliver their delayed Mansion House speeches on Tuesday, while company news includes updates from Wolseley and N Brown.
The Mansion House event was rescheduled from last week after the Grenfell Tower disaster and will instead be held as a breakfast event on Tuesday.
Hammond is expected lay out some of his economic plans and push for a new approach in Britain's exit talks with the European Union.
Over the weekend the Chancellor rejected Prime Minister's Theresa May's "no deal is better than a bad deal" mantra and said leaving the EU without a new trade deal in place would be "very, very bad" for the country, suggesting he may give further detail on his calls for a "jobs first" Brexit.
Leaked snippets of the speech revealed that the Treasury is working with the European Investment Bank to maintain funding for infrastructure projects while the UK remains inside the economic bloc and bring forward a domestic investment programme.
Company news
FTSE 100 heating and plumbing group Wolseley will issue its third-quarter update for the three months to end-April on Tuesday, with its shares having retreated from close to March's all-time highs at the start of the month.
At March's interims the company said it had seen like-for-like growth in the first two months of the period of about 4.5% for the group and 5.5% for the USA business.
UBS forecast group growth of 4.5%, driven by 6% in the US, expecting quarterly EBITA of £267m.
Broker Numis said currency gains will continue to boost underlying growth in the US market in particular but will continue to lessen as we move through the year.
Analysts suggested key focal points will be the strength of US LFL sales, and offsetting weakness in the UK market plus any news on disposal of the previously announced intention to sell Nordic operations.
"We expect consensus numbers to be maintained, though given FX movements since our last published note on this premise it seems likely that Numis estimates will rise by c3% up to this level.
Clothing retailer N Brown, which is undergoing a digital transformation under chief executive Angela Spindler, will provide an update on its first quarter's trading, following a strong second half for product sales, were their 6% easily offset a 1% fall in financial services.
According to forecasts gathered by the company, the consensus forecast for the quarter is pointing to +5.5% product revenue growth for the quarter and a 3.5% decline in financial services to give+2.5% group revenue growth.
"N Brown has seen a significant turnaround in its performance since the end of April as product sales growth has materially picked up in H2 last year and carried on into early FY18E," said UBS.
"Investor attention will be on the continued performance in Product sales against tougher comparisons as the self-help initiatives from the Fit for the Future IT programme continue to be delivered."
Interim results are also due from RWS Holdings, following an April trading update that said revenue of at least £76m and adjusted PBT of at least £19.0m was expected for the first half of the year.
Numis noted RWS has benefitted from a full period of CTi and one and a half months' contribution from Luz, as well as very strong year-on-year translation benefit from foreign exchange movements.
"However, even allowing for these items, we think that these results reflect organic constant currency revenue growth of approaching 10% in the half, well ahead of RWS's long term trend revenue growth of 5%. Profitability has also been good, with organic margins seeming to have expanded somewhat year-on-year," analyst Will Wallis wrote.
Tuesday June 20
INTERNATIONAL ECONOMIC ANNOUNCEMENTS
Current Account (EU) (09:00)
Current Account (US) (13:30)
Producer Price Index (GER) (07:00)
TRADING ANNOUNCEMENT
N Brown Group, Wolseley
INTERIMS
RWS Holdings
SPECIAL EX-DIVIDEND DATE
Alternative Liquidity Fund Limited
EGMS
Tiso Blackstar Group SE (DI)
AGMS
21st Century Technology, BlackRock Emerging Europe, Coca-Cola HBC AG (CDI), Downing Two VCT F Shs , Evraz, Faroe Petroleum, GVC Holdings, Hellenic Telecom Industries SA ADS, Inspired Energy, Marwyn Value Investors Limited, Morses Club , Water Intelligence
FINAL DIVIDEND PAYMENT DATE
Hiscox Limited (DI), ICG Enterprise Trust, IFG Group, Non-Standard Finance, Taptica International (DI)
GMS
Hellenic Telecom Industries SA ADS
ANNUAL REPORT
SSE
INTERIM DIVIDEND PAYMENT DATE
Income & Growth VCT , Utilitywise plc