Tuesday preview: BP, Centrica and Rolls report; manufacturing data, eurozone GDP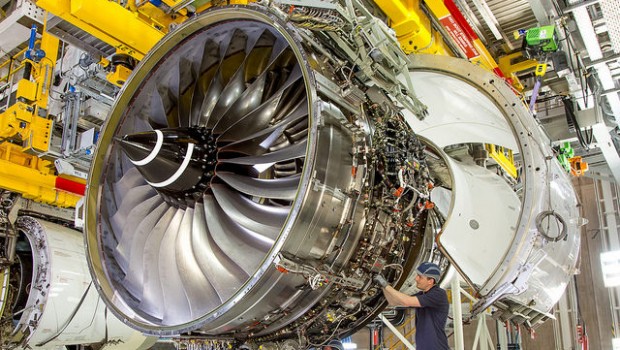 The first of August provides plenty of macro material and company numbers for investors to get their teeth into, including eurozone GDP, manufacturing surveys for the UK, Germany and China, plus results from the likes of BP, Centrica, Intertek, Rolls-Royce and Taylor Wimpey.
Following Shell's last week, BP follows up not long after indicating that it will be taking a $750m exploration write-off related to
assets in Angola during the second quarter.
The impact is non-cash and analysts at Barclays have adjusted their own numbers to exclude the write-off and forecast underlying earnings up 89% year-on-year. "The company will be paying some of the last of its Macondo payments of the year, which we estimate at $2bn and as such we believe debt is still likely to increase during the quarter."
BP's management have indicated that production levels for this year should improve compared to last year due to an increased production capacity, though lower average oil prices during the second quarter will potentially be a drag on overall revenues compared to the first. "Investors will expect commentary on the company's outlook for the oil sector and their response as to whether more money will once again go into expanding capacity," said Graham Spooner at the Share Centre. "Restructuring of its portfolio is largely complete but there may be other assets that the firm is still in the process of offloading."
British Gas owner Centrica's first-half numbers are likely to see a drag on profits from its promise to freeze residential tariffs until August, with warmer weather is also expected to contribute, as residential earnings are seen falling by a quarter to £487m.
Group adjusted operating profit are forecast to fall to £781m from £853m, according to Barclays, with a higher average share count magnifying this to a 26% decline at the bottom line, as EPS drops from 9.8p to 7.3p.
Rolls-Royce's interim numbers themselves are not themselves expected to be very interesting though commentary around them will offer more for investors. A pre-close statement in June stated that the engine-maker had "started 2017 well, with all businesses performing in line with our expectations" for "modest performance improvements in underlying profit and cash flow similar to 2016", with chief executive Warren East focused on his transformation programme, ramping up engine production and growing free cash flow.
"While we may well see an improvement on last year's £158m profit in half year results, this is unlikely to be key. Instead, the focus of attention will be the prospects for free cash flow, an area of particular strife for Rolls recently," said analysts at Hargreaves Lansdown. Those at Deutsche Bank agreed, adding that interim numbers will be "of marginal relevance", with the focus on cash flow and the restated 2016 numbers, plus hearing what new chief financial officer Stephen Daintith has to say. "Although we recognize the longterm potential for cash flow improvement, we believe this is already more than priced in."
Elsewhere in the aerospace sector, FSTE 250-listed Meggitt also reports first-half results after a 1% fall in organic revenue growth in the first quarter. Deutsche expects some modest improvement in the second quarter, albeit overall forecasting a 0.5% decline in organic sales for the first half as a whole, with EBIT margins down 40 basis points. "The key issue from results in our view will be management's confidence over the acceleration required in H2 to meet FY17 organic revenue growth and margin guidance. We expect FY17 guidance to be maintained, albeit this is not without risk through H2."
Direct Line's half-year numbers are expected to show positive underlying momentum in the motor business which should offset any weakness in home insurance.
Analysts at Deutsche Bank expect the insurer to provide additional comfort to the market around balance sheet strength, in particular around reserve releases. First-half operating profits of £274m are forecast versus £324m last year. "Excluding the weather positives in 2016, the decline in underlying reserve releases from c.14% to c.11% is in line with our view that this 'normalisation' will continue to be managed for a few years to come."
Interims from Intertek come after a first quarter that saw an improvement in group organic growth to 0.9% and a positive outlook given for the consumer business. For the full year the consensus forecast is for EPS of around 184p, with a weighting to the second half.
Barclays estimated there will be further improvement to +1.3% for the first half due to a lesser drag from resources plus continued good growth in products, forecasting revenues of £1.35bn, PBT of £200m and EPS of 86.3p.
Taylor Wimpey reports amid a recent wobble for part of the housing sector, while the issue of ground rents has resurfaced recently as Communities Secretary Sajid Javid called for a ban. Taylor Wimpey has already set aside £130m to cover the cost of customer redress for the punitive doubling clause included on some house purchases between 2007 and 2011. "Hopefully there aren't any further costs to cover, and the money set aside in the last trading statement draws a line under the matter," said George Salmon at Hargreaves. "Provided this is the case, we expect to see another set of strong numbers," he said, following those of fellow builders Persimmon and Barratt Developments earlier in July.
Fast-food group Greggs serves up numbers that Investec analysts said "should demonstrate ongoing underlying trading gains, despite tougher trading conditions imposed by the macro backdrop". Ongoing updates on strategic priorities, such as central forecasting systems, should help give insight into some of the multi-year self-help opportunities that can drive LFL sales and margin gains, they said, forecasting EBIT down 8.4% to £26.9m mainly due to property profits which were unusually large in the comparative period last year. Excluding property profits, Investec expects EBIT of £26.7m, down 2% YoY with margins impacted by input cost inflation and annualisation of wage increases, all of which should start to moderate in H2.
MACRO TIME
Manufacturing is the theme, beginning with an overnight release for Japan's Nikkei and China's Caixin purchasing managers' index reports in the early hours, where the growth is only minimal, followed by stronger growth expected from various European countries and a wider euro-area PMI figure at 0900 BST and the UK at 0930 BST.
The eurozone figure is expected to remain at 56.8, with the UK forecast to stay at 54.3.
UK manufacturing peaked with a PMI of 57.0 in April and dropped away in May and June. "Slightly weaker sterling and lower
oil prices of late could have been supportive in July," said economists at HSBC. However, against the backdrop of a broader slowdown in the economy, we think it will have continued to inch down, albeit to a still decent level by historical standards."
These are the prelude to a preliminary reading for euro area for gross domestic product. The consensus forecasts is for 0.6% quarter-on-quarter growth and for the year-on-year growth of 1.9% from the first quarter to improve to 2.1%.
Although the PMIs are pointing to a faster rate of expansion, economists at RBC Capital Markets were confident of the consensus, which is slightly ahead of the European Central Bank's current central estimate for growth of 0.5% q/q from the June forecast.
"An outturn in line with our call would represent a second consecutive quarter of growth at 0.6% q/q, leaving the single currency area set for full-year growth this year of 2% y/y, again slightly ahead of the ECB's most recent forecast of 1.9% y/y," RBC said.
HSBC noted that consumer confidence has improved markedly, close to pre-crisis levels, and hard industrial data has started to close on the soft data, though the slight fall in inflation "could have given some breathing space to consumption, a key driver of eurozone growth so far."
HSBC sees growth at 0.5% and an annual growth rate of 2.0%. "However, given the strength of the recent industrial production data, which account for about 20% of GVA, there could be some upside risks to our growth forecast."
Tuesday August 01
INTERNATIONAL ECONOMIC ANNOUNCEMENTS
Construction Spending (US) (15:00)
GDP (Preliminary) (EU) (10:00)
ISM Manufacturing (US) (15:00)
ISM Prices Paid (US) (15:00)
Personal Income (US) (13:30)
Personal Spending (US) (13:30)
Unemployment Rate (GER) (08:55)
UK ECONOMIC ANNOUNCEMENTS
Nationwide House Price Index (07:00)
FINALS
Filtronic, NWF Group
INTERIMS
4Imprint Group, BBA Aviation, BP, Centrica, Direct Line Insurance Group, Forterra, Fresnillo, Genel Energy, Gocompare.com Group, Greggs, Intertek Group, LSL Property Services, Man Group, Meggitt, Rolls-Royce Holdings, SDL, Taylor Wimpey
TRADING ANNOUNCEMENTS
BP, CYBG
SPECIAL DIVIDEND PAYMENT DATE
Next
AGMS
British Smaller Companies VCT, Plastics Capital, Tongaat-Hulett Ltd., VP, Work Group
FINAL DIVIDEND PAYMENT DATE
Hogg Robinson Group, Johnson Matthey, KCOM Group, Next, Tate & Lyle, TR Property Inv Trust
INTERIM DIVIDEND PAYMENT DATE
BBA Aviation, Electronic Data Processing, Stride Gaming
QUARTERLY PAYMENT DATE
Mercantile Investment Trust (The)