Tuesday preview: Bellway half-year numbers, UK inflation data in focus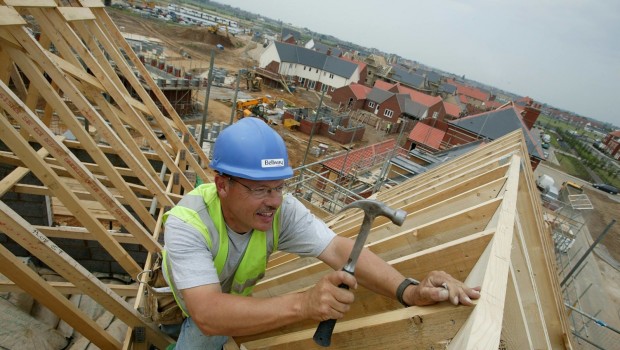 Tuesday's corporate releases will include half-year results from housebuilder Bellway, preliminary results for the nine months to the end of December from medical device group Vectura and preliminary 2016 results from drinks maker Fever-Tree.
UBS expects Bellway to report group sales of £1.15bn for the first half, operating profit of £252m and a margin of 21.9%. It sees pre-tax profit coming in at £246m and expects the company to declare an interim dividend of 37p per share.
"We expect current sales rates to remain robust from the trading update in February when weekly reservations were up by 6% at 166. We expect Bellway to maintain its FY17E guidance for 5% volume growth and 3% ASP growth, and operating margin around 22%," the bank said.
Whitman Howard expects Fever-Tree to report a 72.6% jump in revenue to £102.2m in line with the trading update on 24 January. It forecasts adjusted earnings per share to increase to 25.2p from 23.7p, versus consensus expectations of 24p.
"We expect full year profits to beat the current market consensus. Both free cash flow and the company's net cash position could also exceed expectations," Whitman Howard said.
Inflation data eyed
On the data front, the retail price index, producer price index, consumer price index and public sector net borrowing figures are all due.
Credit Suisse expects consumer price inflation to rise from 1.8% year-over-year to 2.1% in February, and core inflation to increase from 1.6% yoy to 1.8%.
RBC Capital Markets also expects CPI to have breached the Bank of England's 2% target in February and hit 2.1%, which would be the first time since the fourth quarter of 2014. It
"On this occasion, however, the ONS will promote CPIH—a measure that includes owner-occupiers' housing costs - to be the main measure of inflation in its statistical bulletins. Our forecast is for CPIH inflation to jump from (a downwardly revised) 1.9% yoy to 2.2% yoy."
As far as public sector net borrowing figures are concerned, CS forecasts a figure of £3.5bn in February, down from £4.5bn in the same month last year.
HSBC noted that UK public finances have outperformed in 2016/17, with the OBR revising down projected borrowing for the full year by £16bn to just under £52bn in the March Budget, which is 2.6% of GDP.
"This reflects a number of factors, largely one-off. To get to this very low full-year figure, we will need see a dramatic fall in borrowing (-73% y-o-y) over the final two months of the fiscal year, February and March. The £1.2bn borrowing we are forecasting is the lowest recorded in February since 2007."