Tuesday preview: Ashtead update in focus alongside retail and house prices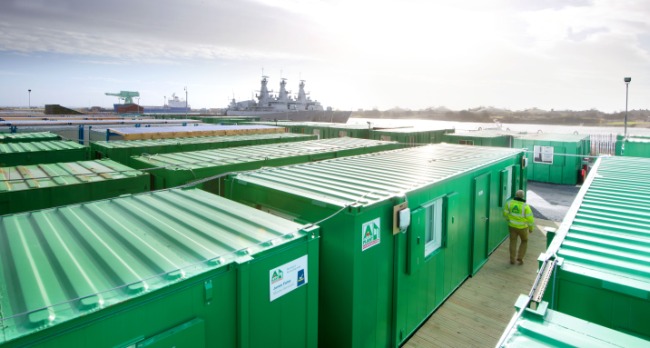 On Tuesday, we have information on the retail and housing sectors, plus a forkful of results from the likes of Ashtead, Direct Line, Just Eat, Paddy Power Betfair and Worldpay, along with the third reading of the Article 50 bill in the House of Lords.
Peers are set to debate and vote on Tuesday on whether Parliament should have a "meaningful vote" on the final deal, Parliament is expected to back this vote with cross-party support, in another blow to the government.
But on Monday Downing Street ruled out Parliament having a final vote on the Brexit deal as it could affect negotiations with the European Union.
Westminster watchers have warned the bill could 'ping-pong' between the two houses, delaying its passage into law until the middle of March.
Looking at hard and fast economic data, the the British Retail Consortium will at midnight release its retail sales monitor, which follows weak performances in January and December.
There may be a rise but there is unlikely to have been a marked bounce back in sales, said economist Howard Archer at IHS Markit, with the recent services purchasing manager survey indicating UK activity moderated to a five-month low in February.

"A lacklustre BRC survey for February would maintain belief that consumers are now reining in their spending as rising inflation increasingly squeezes purchasing power," Archer said.
Later in the morning, Halifax is due to unveil its latest house price index, which rose by a modest 0.3% month-on-month in the report a month ago and fell 0.9% month-on-month in January, partly correcting a 1.6% jump in December.
The consensus is for a softening to a 0.4% MoM rise and 5.3% for the three months to February compared to the same period last year.
As for company news, US- and UK-focused equipment hire group Ashtead has been garnering plenty of attention in light of its fundamental attractions and strong share price momentum.
At the first half-stage rental revenues were up 13% year-on-year (14% in the second quarter alone), operating profit was up 9% (13% in Q2) and earnings per share up 9% (13% in Q2) and yet another strong trading period is expected for the period from November to end-January, led once again by its US business but also offering a picture of demand in the UK.
"The performance of the US operations over the medium term are supported by election and presidential pledges of significant investment in infrastructure, which we believe underpins management's 2021 growth plan. In addition, the potential for a reduction in corporate tax rates would also be a positive for the US operations. However, the timing and exact details of these components remain unclear at this stage," said Numis.
In the last update, management raised its gross growth capex guidance for Sunbelt to $730-950m from $600-900m and Numis expects in the very least the bottom end of this range to come up significantly with scope for the top-end to move closer to circa $1bn.
While the shares painted a pretty picture last year and into 2017, Deutsche Bank sees potential for more, even though this means re-writing its rules.
"Ashtead's P/E multiple has historically de-rated 2-3 years before downward revisions to consensus EPS estimates. With its end market looking late cycle (e.g. US private non-residential investment at cyclical peaks as a % of real and nominal GDP), we had expected a steady de-rating. We now see potential for the cycle to be elongated," analysts said, based on stronger US data and the proposed US policy changes.
"We also recognise that Ashtead's shares have some scarcity value for UK long only fund managers seeking exposure to US GDP and fiscal stimulus."
Aggreko's full year results are forecast to see continued pressure on Rental Solutions but for the trend to significantly improve, said UBS.
"While the major near-term catalyst will be any announcement around the Argentina contract (up to a £50m profit headwind depending on the overall outcome), we would expect FY16 results to demonstrate continued ROIC pressure and remind on a muted outlook."
Also with full year results is Just Eat, which pre-released group and UK order growth and gave guidance for revenue of £373m and operating profits of £109-111m.
Deutsche Bank said it believed most of the focus will be on pace of margin improvement and outlook, expecting management to announce revenue and EBITDA guidance for 2017 of £500m and £166m versus consensus £489m and £157m.
Direct Line's results will be dominated by the impact and consequences of the recent change in the Ogden discount rate, which the company has already said it expects to reduce 2016 results by £215-230m.
UBS said the focus on Tuesday will be on DL's ability to pass on the impact to customers, the Solvency II impact, and how much of the increased cost is absorbed by the reinsurer.
Excluding the impact of Ogden, UBS expects operating profit of £268m, up 27% year on year and 8% higher than consensus, which was taken before the Ogden announcement.
No special dividend is foreseen with these results but Numis said it expected the ordinary dividend to be at least maintained.
Excluding the nonrecurring cost of Ogden, Numis forecast operating profit of £569m, being growth of 9% from £521m in 2015.


Tuesday March 07
UK ECONOMIC ANNOUNCEMENTS
BRC Shop Prices (00:01)
Halifax House Price Index (08:30)
INTERNATIONAL ECONOMIC ANNOUNCEMENTS
Gross Domestic Product (EU) (10:00)
Balance of Trade (US) (13:30)
Consumer Credit (US) (20:00)
Factory Orders (GER) (07:00)
RBA Interest Rate (AUS) (03:30)
INTERIMS
Craneware, Purecircle Limited (DI), St Ives
Q3
Ashtead Group, Ashtead Group
FINALS
Apax Global Alpha Limited , Autins Group, Bioquell, Direct Line Insurance Group, Escher Group Holdings, Grafton Group Units, Headlam Group, Ibstock , Intertek Group, Just Eat , LSL Property Services, Paddy Power Betfair, SDL, Servelec Group , Shawbrook Group, SQS Software Quality Systems AG, Tritax Big Box Reit , Tyman, Worldpay Group, XLMedia
AGMS
CareTech Holding, JPMorgan Russian Securities