Oliver Haill Sharecast | 15 Feb, 2017
16:20
Thursday preview: Shire to allay concerns, Drax has potential for beat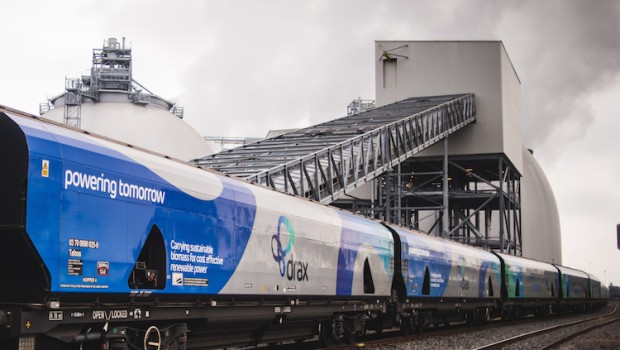 Thursday will see various second-tier data keeping some background noise humming while a small number of blue chips report results.
Beginning with Australian jobs numbers, the global macro tourist will pass through Chinese foreign direct investment, meeting minutes from the European Central Bank, US housing numbers and the US Philly Fed manufacturing survey.
Last month, as widely expected, the ECB stood pat on all its key policy metrics and despite rising headline inflation kept a dovish bias, arguing it could do more if the outlook deteriorated, but not discussing reductions in bond buying if inflation picked up faster.
"At the press conference, ECB head Mario Draghi reiterated the statement from the December
announcement that needing less monetary accommodation would be a 'high class' problem that the ECB doesn't have," said HSBC in its preview.
"The minutes may shed some light on the unaminity of this statement, and the lack of equivalent statement that bond purchases could be reduced if inflation rose more rapidly than expected."
Looking the Australian Bureau of Statistics data, employment is forecast to improve 10.0K and the headline unemployment rate to remain at 5.8%.
The consensus is expecting US January housing starts to be little changed at 1.22m, with building permits forecast to inch up to a 1.23m annualised pace.
Later the Philadelphia Fed manufacturing index is expected to fall to 18.0 in February from 23.6 in January.
Corporate reports
Drug maker Shire's full year numbers are guided to show total product sales of $10.9bn, non-GAAP operating income of $4.4bn and non-GAAP diluted earnings per ADS $12.97.
Analysts at UBS said their and investor interest will focus on performance of the haemophilia franchise and, to an extent, the commentary.
"At 3Q16 Shire reported a 7% miss (versus consensus) but stated that this was due to timing of large orders. We forecast haemophilia sales of $776m (cons $783m), so reported numbers will be important to allay concern over pricing and competition in this market."
For insurer Lancashire, which is due to release fourth-quarter results, UBS expects quarterly pre-tax profit of $30m and no second special dividend just a final ordinary payout of $0.1.
Coal and biomass power generator Drax, report results better than its guidance, Deutsche Bank suggested, as it benefits from spiking power prices in Q4.
"With Drax having secured its fixed price biomass contract, there may also be scope for it to update its production and cost guidance for its biomass units.
"Of particular focus will be whether there is a change in its £8/GW biomass fuel costs guidance."
DB also noted that Drax stands to benefit from spiking power prices this winter and could earn over 100p/share of cashflow over the next few years, though the medium-term outlook "remains challenging" due to power prices falling across the forward curve and continued disappointing settlement prices likely for capacity.
Thursday 16 February
INTERIMS
Avation
INTERNATIONAL ECONOMIC ANNOUNCEMENTS
Building Permits (US) (13:30)
Continuing Claims (US) (13:30)
Housing Starts (US) (13:30)
Initial Jobless Claims (US) (13:30)
Wholesale Price Index (GER) (07:00)
Q4
Lancashire Holdings Limited, OMV Petrom S.A. GDR (REG S)
FINALS
Coca-Cola HBC AG (CDI), Drax Group, Lancashire Holdings Limited, Primary Health Properties, Shire Plc,
SPECIAL EX-DIVIDEND DATE
EIH Plc
AGMS
Watkin Jones, Zytronic
FINAL DIVIDEND PAYMENT DATE
Baring Emerging Europe, Cardiff Property, easyHotel
FINAL EX-DIVIDEND DATE
Avon Rubber, Blackrock Income And Growth Investment Trust, Blackrock Throgmorton Trust, Brewin Dolphin Holdings, CC Japan Income & Growth Trust, Henderson Opportunities Trust, Impax Asset Management Group, Imperial Brands , Mobeus Income & Growth 4 Vct, Treatt, Zytronic
INTERIM DIVIDEND PAYMENT DATE
OPG Power Ventures
INTERIM EX-DIVIDEND DATE
Henderson Smaller Companies Inv Trust, Mattioli Woods, Motorpoint Group, Mountview Estates, Puma VCT 10 , Puma Vct 8, Puma VCT 9, PZ Cussons
QUARTERLY EX-DIVIDEND DATE
BP, M Winkworth, MedicX Fund Ltd., Raven Russia Ltd. Cum Red Pref Shares, Royal Dutch Shell 'A', Royal Dutch Shell 'B'