Thursday preview: L&G, Ibstock and Savills interim reports eyed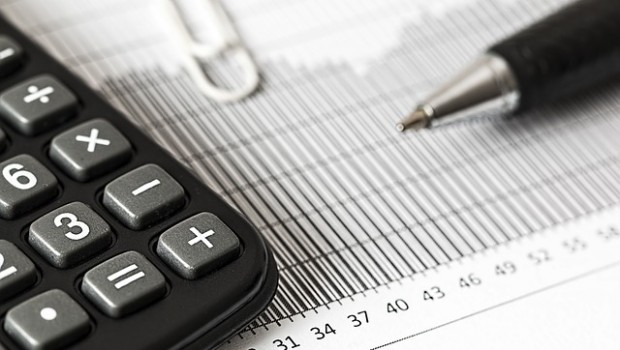 Life insurer Legal & General is due to report half-year just over a week after it emerged that whistleblowers had reported its asset management arm to regulators over compliance and risk failures.
Elsewhere on Thursday, there will be interim numbers and quarterly updates from the likes of Card Factory, Cineworld, Coca-Cola HBC, Derwent London, Evraz, G4S, Ibstock, Randgold Resources, Tritax Big Box and Tui.
As for L&G, the Financial Times reported last week that the alleged failures, potentially costing clients millions of pounds, had been flagged up to the Financial Conduct Authority by three employee of Legal & General Investment Management.
The month before, the FTSE 100 group had told analysts it expects the asset management division to increase profit by up to 10% a year in normal markets and that LGIM has almost £1trn of assets. LGIM boss Mark Zinkula had the month before that given notice of his intention to retire in August 2019.
For first half of the year, group IFRS operating profit is expected to fall to £875m.
Analysts at Deutsche Bank said the half-year profits are also "likely to be confused by a combination of timing differences, disposals and exceptionals", though these are already well-known to investors. As such they expect the main focus to be on the group's bulk annuity volumes and the extent to which any drop is temporary or otherwise.
"Elsewhere, we expect underlying trends to be very much in line with recent periods, with LGIM in particular continuing to show decent net inflows (at an annualised 4% of start-year FuM), albeit with market-related headwinds."
UBS said IFRS profits are likely to be down 11% driven by no mortality reserve releases in the half. Excluding this, the Swiss bank expects underlying operating profit growth of 5%, driven by annuities up 2%, LGIM up 12%, Insurance up 21% and LGC up 25%.
UBS expected a dividend of 4.61p, set at 30% of the prior year final dividend. "We note that the growth numbers here are falling short of the c. 7% growth the market expects for the dividend."
Ibstock issued a profit warning at the end of July, which saw the brick-maker's shares fall around 17%.
New boss Joe Hudson warned that full year profits would be hit as he sorted out issues at its Leicestershire-based factories, which had come on top of earlier weather problems and ongoing higher energy costs. The FTSE 250 company said half-year adjusted EBITDA would be roughly £58m, subject to final audit, down 3% from the £59.7m produced a year ago.
UBS said "there should be no major surprises" in the interims after the profit warning.
Deutsche Bank's analysts, who have a 'buy' rating on the shares, saw scope for management's qualitative guidance "to offer a relatively cautious tone", predicting that most attention will be on price versus cost. "However, possible downgrades could be offset by news of further property sales to drive cash inflow," having already announced £9.3m out of a target of around £25m by the end of next year.
Savills, which reports interim results on Thursday, said at its full year results that it had made a solid start to the new year but expects lower transactions after a busy couple of years, a similar line to the one spouted a year ealier.
These interims could be a "mixed bag", said broker Peel Hunt, given the group's wide geographic and business spread and second-half weighting, with a potential "key swing factor" likely to be the performance of a US business that struggled in 2017.
"UK residential is likely to have been one of the softer spots, although the group's investment in YOPA, the online agent, will have continued to make good gains."
Currency swings are expected to have been helpful in the half, as will some of the acquisitions the group has made over the last 18 months. Analysts said they would be surprised if there were more than limited changes to estimates for 2018.
Tritax recently raised £155.6m, of which a large part was used to buy a £120.7m site in Darlington.
Broker Hargreaves Lansdown said the company runs a simple business model: acquire sought-after warehouses and distribution centres, then lease them out to those that need them, usually big retail names.
"Occasionally, it goes to shareholders to ask for new cash to help fund more acquisitions. That's due to its REIT structure. Real estate investment trusts need to pay out 90% of rental profits, so retaining funds for future development is out of the equation."
HL reckons appetite for new sites should be strong. "While high street names have been battling stiff headwinds, online retailers have been soaring. As long as this remains the case, we think Tritax will be on the lookout for new assets to augment its portfolio of big boxes."
MACROECONOMIC DATA
There will be attention on China's consumer price inflation, especially for mining sector investors.
CPI is expected to have risen 1.9% year on year in July, the same pace as in June.
Economists at HSBC predicted a pick-up to 2%, saying that while food prices were likely to have remained soft over July, data has indicated a gradual rise towards the end of the month and retail oil prices were adjusted higher. The bank forecast PPI inflation rose 4.7% July, supported by still strong global commodity prices.
London's housing sector will have an eye out for the RICS price index for July. In June the surveyor's survey showed an increase from -2 to +2.
"But this is still well below average and is not, we think, the start of a material upswing in prices," said HSBC. "Our view is that persistent headwinds from soft household income growth, policy changes in the buy-to-let market and affordability constraints will continue to weigh on demand, keeping prices subdued. We see the RICS balance holding steady at +2 in July."
In the US later there will be producer prices, continuing and initial jobless claims data, plus some Fedspeak from Charles Evans.
Thursday 09 August
INTERNATIONAL ECONOMIC ANNOUNCEMENTS
Continuing Claims (US) (13:30)
Initial Jobless Claims (US) (13:30)
Producer Price Index (US) (13:30)
Wholesales Inventories (US) (15:00)
INTERIMS
Cineworld Group, Coca-Cola HBC AG (CDI), Derwent London, Evraz, G4S, Ibstock , Legal & General Group, Randgold Resources Ltd., Tritax Big Box Reit
TRADING ANNOUNCEMENTS
G4S
SPECIAL DIVIDEND PAYMENT DATE
LXB Retail Properties
SPECIAL EX-DIVIDEND DATE
Absrforth Split Level Income Trust , Artemis VCT, New Century AIM VCT, Northern Bear
AGMS
Itaconix , NextEnergy Solar Fund Limited Red, Premier African Minerals Ltd
FINAL DIVIDEND PAYMENT DATE
Caledonia Investments, Impellam Group, VP
FINAL EX-DIVIDEND DATE
BT Group, D4T4 Solutions, Diageo, New Century AIM VCT, Northern Bear, Northgate, PZ Cussons, RPC Group
INTERIM EX-DIVIDEND DATE
4Imprint Group, Aberforth Smaller Companies Trust, Amino Technologies, Avon Rubber, Direct Line Insurance Group, Fevertree Drinks, Fresnillo, Hiscox Limited (DI), IMI, Informa, Jupiter Fund Management , Keller Group, Law Debenture Corp., LSL Property Services, Man Group, McColl's Retail Group , Oxford Technology 4 Venture Capital Trust, Rentokil Initial, Rio Tinto, RM, Spirent Communications, St. Modwen Properties, Standard Chartered, Vesuvius, Virgin Money Holdings (UK)
QUARTERLY EX-DIVIDEND DATE
BP, Brunner Inv Trust, Chenavari Toro Income Fund Limited NPV, Fair Oaks Income Limited 2017 Shs NPV, GlaxoSmithKline, IBM Corp., JPMorgan Claverhouse Inv Trust, Lazard World Trust Fund, Picton Property Income Ltd, Royal Dutch Shell 'A', Royal Dutch Shell 'B', Tufton Oceanic Assets Limited NPV