Thursday preview: Focus on UK services and housing, US ADP jobs report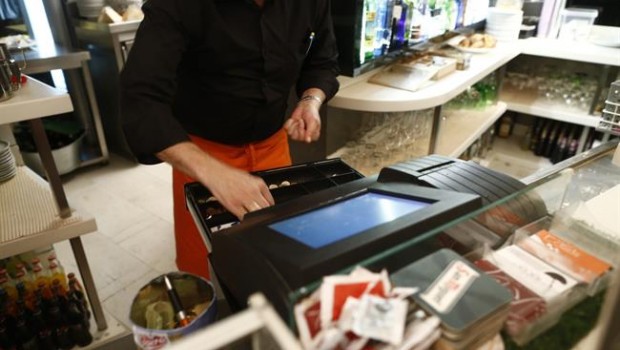 Thursday is not expected to be very busy on the UK or European company news front, but it's set up to be a fairly busy day of macroeconomic news, including UK reports on the services sector and housing market, plus the ADP jobs report in the US will offer a preview of the following day's official non-farm payrolls.
After surveys on the UK's manufacturing and construction sectors fell short of expectations but both indicated continuing growth, Thursday will complete the trick with a report on the country's all-important services sector.
The purchasing managers index survey, which will be delivered by IHS Markit at 0930 GMT, is expected to show an increase to 54.0 from the 53.8 in November.
Some confidence for that prediction comes from a Lloyds' business confidence report showed an improvement to a five-month high in December.
After November's services PMI survey saw prices charged increased to its highest level since February 2008, economist Sam Tombs at Pantheon Macroeconomics said he will looking to see whether services firms continued to raise prices rapidly.
Also due to be published on Thursday are the Nationwide house prices report for December, at 0700 GMT, and the Bank of England's money and credit report for November at 0930 GMT.
Monthly house price growth will step up to 0.2% from 0.1% though year-on-year house price growth will slow to 2.0% from 2.5% in November, according to the market consensus.
However, Tombs thinks the recent rise in mortgage rates is cooling the housing market even more and so predicts just a 0.1% monthly rise that would reduce the yearly growth rate to 1.9%.
The BoE's money and credit report includes important housing data with numbers of approved mortgages in the penultimate month of the year, as well as news on consumer credit and the money supply.
Lenders themselves last week reported numbers of UK mortgages fell for a third month to the lowest level since August 2016, which suggests the BoE's broader official measure is also likely to have fallen.
The consensus forecast is for a slight fall to 64.1K in November, from 64.6K the month before.
For net consumer credit, the market is playing safe and predicting a number in line with the 12-month average, £1.5bn.
A final reading is also due on the euro area's services sector, with no change to the previous 56.5 print, with a making for a composite reading of 58.0.
US data also includes a final services PMI, as well as ISM non-manufacturing PMI, ADP non-farm employment and initial jobless claims ahead of Friday's bigger official non-farm payrolls report for December.
The ADP reading is seen remaining at 190K with the consensus for Friday's NFP at 189K after the 228K the month before.
Capital Economics said: "Our econometric model points to a 210,000 gain in non-farm payrolls in December, which would be well above the average monthly gain of 174,000 over the first 11 months of last year. Manufacturing employment growth has been particularly strong over the past few months and services is still enjoying a small boost from the unwinding of the disruption caused by the hurricanes."
For the commodities watchers, there's EIA data on crude oil inventories and natural gas storage.
Thursday January 04
INTERNATIONAL ECONOMIC ANNOUNCEMENTS
Consumer Credit (US) (09:30)
PMI Composite (GER) (08:55)
PMI Manufacturing (EU) (09:00)
PMI Services (EU) (09:00)
PMI Services (GER) (08:55)
UK ECONOMIC ANNOUNCEMENTS
Mortgage Approvals (09:30)
Nationwide House Price Index (07:00)
PMI Composite (EU) (09:00)
AGMS
Cambria Automobiles
FINAL DIVIDEND PAYMENT DATE
Town Centre Securities
FINAL EX-DIVIDEND DATE
BBA Aviation 5% Cum Prf, Blackrock Frontiers Investment Trust, Cerillion , Downing Four VCT DSO 'B' Shs, Downing Four VCT DSO 'C' Shs, European Investment Trust, Gulf Investment Fund, Henderson European Focus Trust, International Biotech Trust, ITE Group, Lowland Investment Co, Maven Income & Growth 2 VCT, McCarthy & Stone, Paragon Banking Group, Schroder UK Mid Cap Fund, Servoca, Standard Life Private Equity Trust, Stride Gaming, Up Global Sourcing Holdings
INTERIM EX-DIVIDEND DATE
Aberdeen New Dawn Investment Trust, Auto Trader Group , Bisichi Mining, Dairy Crest Group, Experian, F&C Global Smaller Companies, Hibernia Reit , Latham (James), Northern 2 VCT, Northern 3 VCT, PHSC, United Carpets Group
QUARTERLY EX-DIVIDEND DATE
Anglo Pacific Group, British Land Company, F & C UK High Income Trust , F&C Private Equity Trust
SPECIAL EX-DIVIDEND DATE
F & C UK High Income Trust , Henderson European Focus Trust, Next, Pacific Industrial & Logistics REIT
INTERIM DIVIDEND PAYMENT DATE
Hill & Smith Holdings, Mckay Securities