Thursday preview: ECB treading a fine line, Sports Direct and Unilever report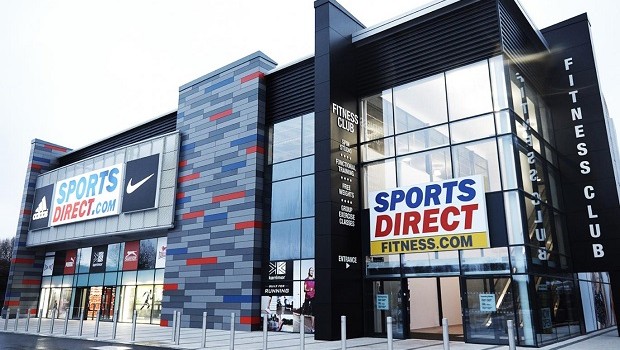 European Central Bank chief Mario Draghi will tread a fine line on Thursday as the central bank's plans for reducing the size of its bond buying programme are under massive scrutiny.
Also on Thursday, the Bank of Japan will also reveal and comment about its latest monetary policy decision, while stateside it will be on the Philly Fed manufacturing data, and closer to home the focus will be on official retail sales numbers, plus updates from Anglo American, Unilever, EasyJet and Sports Direct.
The ECB deposit rate decision will be announced at 12.45 BST, though no policy change is anticipated, the language used in the statement and Draghi's press conference 15 minutes later are the key factors that will move markets.
Since Draghi last spoke on monetary policy the euro has stormed to its strongest level since May 2016 against the dollar and the yield on German two-year bunds quickly spiked to its highest in a year before calming down.
The Italian central banker's remarks at Sintra in June were initially felt to be quite hawkish, as he suggested inflation was becoming more sustainable and "deflationary forces have been replaced by reflationary ones" but that deflationary forces were external and temporary.
Draghi Judged that "a considerable degree of monetary accommodation is still needed for inflation dynamics to become durable and self-sustaining".
Analyst Neil Wilson at ETX Capital said the ECB governing council will not want to alarm markets further by stoking a fresh taper tantrum.
"It also does want to add fuel to the euro fire as this will further dampen inflation expectations. Sintra was an important step in preparing markets for the taper, the ECB does not have to do a lot more this month,"he said.
With no policy change expected, all the focus is on the tone and language used in the ECB statement, Wilson added.
"At the last meeting it made two small changes to the monetary policy announcement – saying that risks are no longer 'tilted to the downside' and that policymakers don't think rates will be cut further. The next important baby step would be to remove the option to 'increase the [QE] programme in terms of size and/or duration'."
HSBC's economists were pretty sanguine. "With no signs of underlying inflationary pressures, and political risks ahead, we have not changed our view that tapering will not end until Q4 next year. And with the ECB maintaining its guidance that rates will be on hold until net purchases have ended, we do not anticipate any policy rate rises this year or next. We do not expect any major change in forward guidance in July, although some further tweaks are possible."
Traders were more cautious, however. Market analyst Chris Beauchamp at IG said the European equities markets were fearing further hawkish commentary from the central bank that could squeeze the euro even higher against the dollar.
"European markets failed to capitalise on last week's rally, hamstrung by euro strength, so the hope for this particular crowded trade is that Mario Draghi will row back on the change in language from earlier in the month. Given the bank's predilection for easing, it seems unlikely that they will err too much on the hawkish side."
Jordan Hiscott, chief trader at Ayondo Markets, added that speculative shorts on the EURUSD had dramatically reduced in the past session as mean reversion traders get caught on the extended move higher.
"One catalyst for this movement has been the prediction that Mario Draghi will take a hawkish approach at the ECB rate meeting on Thursday... Generally, with economic data surprisingly strong for Europe recently and with the short term fix of Greece's debt situations temporarily sorted, it leaves the ECB with a perplexing situation at their next meeting on Thursday.
"Could the possibility of starting a tapering of sorts as early as September derail the fragile positive growth sentiment we have seen recently?"
UK RETAIL SALES
UK retail sales had a strong April, but volumes fell back again in May, down 1.2% on the month and easing to 0.9% year-on-year.
For June, the signals have been mixed, with inflation outstripping wages to keep a squeeze on consumers who are already feeling rather uncertain due to political situation.
"On the other hand, though, June was a warm month, which tends to be supportive of retail sales," said HSBC, also noting strong numbers from the British Retail Sales Consortium.
The consensus is for the monthly figure to improve but still fall 0.3%, while the yearly rate increases to 1.9%.
COMPANY RESULTS
Although it's been bumped from the FTSE 100, Sports Direct is a fixture in the headlines thanks in part to boss Mike Ashley's unpredictable business sense.
Annual profits from the former squash coach's company are expected to come in less half last year's £275.2m.
Also in the news a lot since it rebuffed a takeover bid from Kraft Heinz, Unilever is expected to have had a better time in its first half, with some indications expected about the recently announced growth strategy.
The consensus forecast is for 3.2% organic growth in the second quarter, slightly ahead of the 2.9% seen in the first quarter, and for first-half adjusted earnings per share of €1.10.
Barclays analysts said they expect management to reiterate guidance for the year for growth of 3-5%, with growth to improve in the second half and with margin improvement of at least +80 basis points.
EasyJet is due to give an update on its third quarter, with a focus on revenue per seat, which fell 4.8% in the first half, and the level of summer bookings.
UBS forecast quarterly revenues up circa 10% and expect "a more positive tone from the company as it goes into its final quarter".
Anglo American is scheduled to release its Q2 production report, with UBS expecting copper volume to remain flat at 144kt, iron ore to be slightly up 3% q/q at 15.3Mt and platinum production to be up 4% q/q at 598koz.
Howden Joinery reports its interim results, with consensus estimates for sales of £551m, gross margin 62.4% and EBIT of £59m.
"The recent announcement around the CEO retiring including no trading comment suggesting a still in line performance in H1. The focus will be on trading in recent weeks and the H2 outlook as well the company's actions to offset costs headwinds (including pricing)," said UBS.


Thursday July 20
INTERNATIONAL ECONOMIC ANNOUNCEMENTS
Continuing Claims (US) (13:30)
Current Account (EU) (09:00)
ECB Interest Rate (EU) (12:45)
Initial Jobless Claims (US) (13:30)
Producer Price Index (GER) (07:00)
UK ECONOMIC ANNOUNCEMENTS
Retail Sales (09:30)
INTERIMS
Breedon Group, Howden Joinery Group, Kcell Joint Stock Co GDR (Reg S), Moneysupermarket.com Group, Nichols, Unilever
TRADING ANNOUNCEMENTS
Anglo American, easyJet, Mothercare, Premier Foods, Science In Sport, SSE
FINALS
Sports Direct International
SPECIAL EX-DIVIDEND DATE
Martin Currie Asia Unconstrained Trust
AGMS
Ashmore Global Opportunities Limited GBP , Big Yellow Group, Caledonia Investments, De La Rue, Edinburgh Inv Trust, Electrocomponents, Experian, Flowgroup, Gabelli Value Plus Trust , Halma, HarbourVest Global Private Equity Limited A Shs, Hargreave Hale AIM VCT 2, Octopus AIM VCT, Personal Assets Trust, Premier Foods, Royal Mail, Rurelec, SSE, Telecom Plus, Ukrproduct Group Ltd
FINAL DIVIDEND PAYMENT DATE
DCC, Good Energy Group, Templeton Emerging Markets Inv Trust
FINAL EX-DIVIDEND DATE
Aquila Services Group, Avation, Chagala Group Limited (DI), Creightons, GB Group, Heath (Samuel) & Sons, Immunodiagnostic Systems Holdings, Martin Currie Asia Unconstrained Trust , Prime People, Puma Vct 11, Scapa Group, Syncona Limited NPV, U And I Group, Vedanta Resources, Walker Greenbank
INTERIM EX-DIVIDEND DATE
Frenkel Topping Group, Heavitree Brewery, Polar Capital Global Financials Trust, Shoe Zone, Unicorn AIM VCT
QUARTERLY PAYMENT DATE
Fair Oaks Income Limited 2017 Shs NPV
QUARTERLY EX-DIVIDEND DATE
Ediston Property Investment Company, TwentyFour Select Monthly Income Fund Limited