Thursday preview: ECB minutes, Fedspeak, DFS results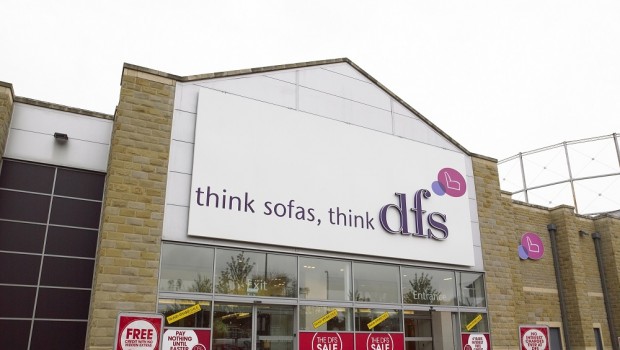 Thursday will have quite a focus on central banks, with minutes from the European Central Bank and several speeches from the Federal Reserve and one each from the ECB and Bank of England.
Company news from the blue chips looks to be thin on the ground, though a full year update from retailer DFS Furniture will be scrutinised closely.
ECB MINUTES
In September the ECB left all policy rates unchanged and did not announce any tweaks to forward guidance or make any announcement on the future of quantitative easing after December.
However, there was a discussion within the governing council on possible scenarios for QE after December, with news reports suggesting the "possibilities discussed included – but were not limited to – cutting asset purchases to 40 or 20 billion euros a month, with extension options including six months or nine months".
The minutes, said HSBC, might give more of a flavour of the discussion that took place.
A busy day for central banker speeches, includes Fedspeak from the likes of Powell, Williams, Harker and George, while Bank of England chief economist Andy Haldane and ECB governing council member Benoit Cœuré.
SOFA SO BAD?
The stuffing was well and truly knocked out of sofa maker DFS's shares in June when it was forced to reveal a big profits warning as uncertainty around the snap election and Brexit mixed up a powerful cocktail with slowing credit growth and falling real wages.
Results this week from rival SCS showed it was relatively thriving despite facing the same challenges.
In an August update, the company said it believed the decline in store footfall was "an industry-wide issue, resulting from the uncertain economic environment and unexpected general election, exacerbated by warm weather in May and June", adding that its summer sale had "started satisfactorily in July, consistent with trends we have seen in offline and online sector indicators".
Group revenues were up 1% for the year after second half sales were down 4% on the prior year, following an increase of 7% in the first half.
Acknowledging that the UK furniture market is currently "very challenging with the outlook still uncertain" and that revenue growth is likely to be harder to achieve in the short term than in the recent past, management have identified opportunities to drive operating efficiencies and product margin growth, having already reduced debt costs by £1m.
Management intend to keep up investing in growth and remain confident this is the right strategy to outperform the market over the longer term, citing its historical ability to capitalise on adverse market conditions to improve.
Thursday October 05
INTERNATIONAL ECONOMIC ANNOUNCEMENTS
Balance of Trade (US) (13:30)
Continuing Claims (US) (13:30)
Factory Orders (US) (15:00)
Initial Jobless Claims (US) (13:30)
FINALS
DFS Furniture, SkinBioTherapeutics
INTERIMS
Morses Club
TRADING ANNOUNCEMENTS
Ferrexpo
SPECIAL EX-DIVIDEND DATE
F & C UK High Income Trust , Hays, JPMorgan Mid Cap Inv Trust, Next, Symphony International Holdings Ltd.
AGMS
Artemis Alpha Trust, Henderson Smaller Companies Inv Trust
FINAL DIVIDEND PAYMENT DATE
Conviviality, Diageo, PZ Cussons
FINAL EX-DIVIDEND DATE
Abbey, Alumasc Group, Hansard Global, Hays, HML Holdings, JPMorgan Mid Cap Inv Trust, Mid Wynd International Inv Trust, Murgitroyd Group, Redde, Smith (DS)
INTERIM DIVIDEND PAYMENT DATE
Centaur Media, Churchill China, JPMorgan American Inv Trust, Maintel Holdings
INTERIM EX-DIVIDEND DATE
AA , Air Partner, Andrews Sykes Group, Anglo Pacific Group, Arena Events Group , Aviva, Balfour Beatty, Barr (A.G.), BlackRock Latin American Inv Trust, Bodycote, Cambian Group, Capital & Regional, Cello Group, Central Asia Metals, Elecosoft, Fisher (James) & Sons, Hastings Group Holdings , IDOX, Johnson Service Group, Judges Scientific, Keywords Studios, Learning Technologies Group , Mortgage Advice Bureau (Holdings) , Oakley Capital Investments Ltd. (DI), Phoenix Spree Deutschland Limited Shs NPV , Premier Technical Services Group , Rightmove, Shore Capital Group Ltd., SIG, Smith & Nephew, StatPro Group, STM Group, Synthomer, TT Electronics, Unite Group, WPP, Xpediator
QUARTERLY EX-DIVIDEND DATE
F & C UK High Income Trust , Fair Oaks Income Limited 2014 Shs NPV, Fair Oaks Income Limited 2017 Shs NPV, Merchants Trust, Schroder Income Growth Fund, Supermarket Income Reit