Thursday preview: DS Smith and Clipper Logistics report results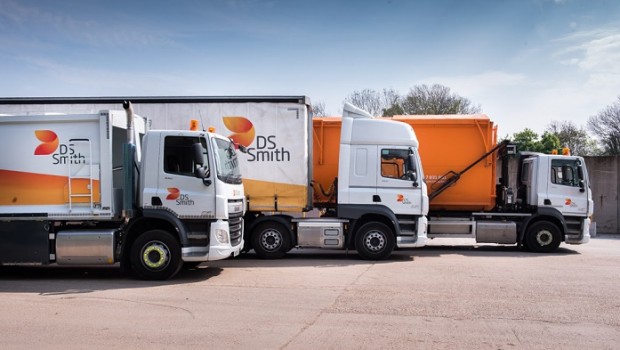 For the UK the financial diary is pretty quiet, with investors able to fully scrutinise new FTSE 100 entrant DS Smith as it publishes half-year results a week after it's promotion to the blue chip index was confirmed.
Brexit news will be expected to continue filtering through from Downing Street and Brussels, while those keen on harder economic data, the Bank of England will be publishing usage and lending numbers for its Term Funding Scheme and Funding for Lending Scheme, of interest to observers of the banking and housebuilding sectors.
Deutsche Bank suggested politics might well be the main focus for markets again, with Germany's Social Democratic Party due to hold a convention in Berlin over whether to endorse coalition talks with former 'grand coalition' partners led by Angela Merkel.
Among the macro data on Thursday are industrial production numbers for Germany, trade balance in France, US weekly initial jobless claims and consumer credit figures, following early releases on China's foreign reserves and Japan's leading economic index.
European Central Bank President Mario Draghi is also due to speaks at the ECB's General Council meeting in Frankfurt.
Promotion to the FTSE 100 for DS Smith has topped off a stellar 2017 for the packaging and paper group, with interim results on Thursday to confirm recent performance and the full year outlook.
Preceding this was a pre-close update at the end of October, where management said volume growth had been "consistently very strong" throughout the period and across all regions, with the increase in paper prices being passed on to packaging customers.
Trading was said to be in line with expectations in the first half of the year, with return on sales for the period "broadly consistent" with that reported for the full year to end-April and return on average capital employed (ROACE) in the upper end of the target range.
Last year, volumes had grown 3.2% on an organic basis. Since then Smith has acquired Interstate Resources in the US for $835m (£642m) and Romania's EcoPack and EcoPaper for €208m.
October's update described the performance of Interstate as strong, with integration proceeding well and management confident on its prospects.
"What goes up can come down, so the group can't rest on its laurels," said analysts at broker Hargreaves Lansdown. "Investors will be hoping this recent momentum continues in half year results.
"The group didn't give much away in October's pre-close update, but the signs were good. Return on capital looks set to come in towards the top end of previous expectations, and the integration of recent acquisitions looks to be going well."
Broker Numis noted that this year's inflationary paper price environment has "created a headwind to profitability" for the company.
Forecasts for the first half were for revenues of £2.6bn, EBITA of £241m and adjusted PBT of £214m.
"We believe the greatest risks of upside surprises are in faster than expected volume growth and the impact of acquisitions on the financial performance during the current financial year."
Clipper Logistics is also expected to report first half results, with Clipper having signed some interesting deals and made two acquisitions during the half, so updates should be forthcoming.
Numis, which is house broker, predicts EBITA of £9.0m, an increase of 17% on the same period last year.
"We forecast strong growth in operating profit in Clipper's e-fulfilment and traditional logistics divisions reflecting the benefits of contracts that commenced in H2 2017, and the start-up of contracts won during H1."
But due to the timing of contract start-ups and the seasonal bias of Clicklink, profits are expected to be skewed to the second half, broadly 40/60%.
"We also note recent newsflow with ASOS which has launched a 'Try before you Buy' scheme in the UK, potentially boosting UK returns, and increasing activity levels for Clipper. In addition, Clipper has won a returns contract with ASOS in Europe, which we believe could provide a catalyst for its European operations to gain scale and a route to faster and more sustained profit growth over the medium term."
Thursday December 07
INTERNATIONAL ECONOMIC ANNOUNCEMENTS
Consumer Credit (US) (19:00)
Continuing Claims (US) (13:30)
Initial Jobless Claims (US) (13:30)
FINALS
CareTech Holding
INTERIMS
Clipper Logistics , Smith (DS)
TRADING ANNOUNCEMENTS
S&U
SPECIAL DIVIDEND PAYMENT DATE
Aberdeen Asian Smaller Companies Investment Trust
SPECIAL EX-DIVIDEND DATE
Asian Growth Properties Ltd Com Shs (DI), PayPoint
AGMS
Abcam, Aeorema Communications, Brighton Pier Group (The), Fidelity Asian Values, Foresight Solar & Infrastructure VCT, Frontier IP Group, Hemogenyx Pharmaceuticals , Henderson International Income Trust, Investment Company, Lok'n Store Group, MJ Gleeson , Sanditon Investment Trust
FINAL DIVIDEND PAYMENT DATE
Aberdeen Asian Smaller Companies Investment Trust, Craneware
FINAL EX-DIVIDEND DATE
Aeci 5 1/2% Prf, British Empire Trust, Britvic, Daily Mail and General Trust A (Non.V), Debenhams, DFS Furniture, Fidelity Special Values, Greencore Group, Netcall, Northamber, Orchard Funding Group , Pan African Resources, Scottish Oriental Smaller Companies Trust, Town Centre Securities, ZPG Plc
INTERIM DIVIDEND PAYMENT DATE
London Security
INTERIM EX-DIVIDEND DATE
Alpha Financial Markets Consulting, Aquila Services Group, Babcock International Group, Biffa, Big Yellow Group, Caffyns, Cranswick, D4T4 Solutions, De La Rue, Fuller Smith & Turner, Greene King, Halfords Group, Hogg Robinson Group, Homeserve, IG Design Group, Intermediate Capital Group, Investec, Kainos Group , Mediclinic International , Montanaro European Smaller Companies Trust, MS International, Next, Palace Capital , PayPoint, Pets at Home Group , Royal Mail, ULS Technology , Vertu Motors, Walker Crips Group, Wincanton
QUARTERLY EX-DIVIDEND DATE
F&C Commercial Property Trust Ltd., Honeycomb Investment Trust, UIL Limited (DI)