Friday preview: Will non-farm payrolls be a non-event this month?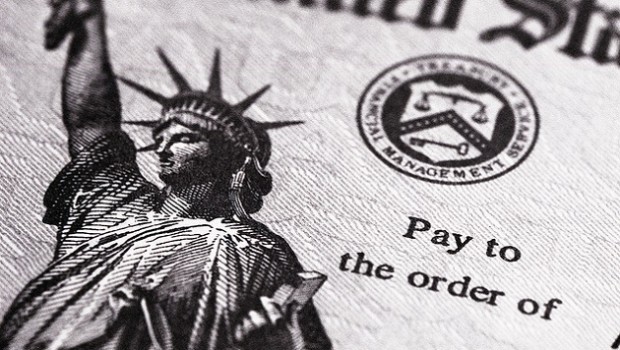 Friday's prime market focus at this time of the month is US non-farm payrolls, but with the Federal Reserve nailed on for a December rate hike, there seems to be less hanging on the data this time.
Nevertheless, for currency traders there is sure to be some movement on the dollar dial, while the VIX volatility index could break from its multi-month low if there's any surprise in the payroll numbers.
A day before the payrolls report the ADP employment change reading came in bang on the money at 135k, which is the lowest reading since October 2016 due to the impact of hurricanes Harvey and Irma. The ADP is always followed closely as an estimate of Friday's NFP number.
A further preview was provided by the initial jobless claims for last week, which declined to 260k, falling slightly more than consensus expectations. Claims have started to return to more normal levels following the spike post-Hurricanes, though.
The three-month rolling average for non-farm payrolls is 185k, with August' coming in at 156k but the consensus for Friday's September reading is a conservative 80k, based on the anticipated hurricane impact.
"Dollar weakness on any miss would probably be short-lived as the Fed is intent on raising rates in December and a softer NFP will not change that," said Neil Wilson at ETX Capital. "Friday's numbers will have a much bigger margin for a miss than usual after the inclement weather in the US."
Economists at HSBC said the likely effects of Hurricanes Harvey and Irma on the national labour market data are difficult to predict, noting that in 2005, hundreds of thousands of people were displaced by hurricane Katrina and massive job losses seen in subsequent employment reports, while 2012's hurricane Sandy was not felt to have a substantive impact on national employment.
Figures on weekly initial claims suggest that over 100,000 people have filed for unemployment insurance in Texas and Florida as a consequence of the recent disasters.
"However, the impact of the hurricanes on the September payroll data could end up being smaller, depending in part on how many of the affected persons worked or received pay for some portion of the relevant time period," HSBC said, placing its estimate at 105,000.
The US unemployment is expected to remain at 4.4%, according to the consensus, with average hourly earnings forecast to climb 0.3% month-on-month, edging up to 2.6% from 2.5% on the year.
Friday's jobs data is a little less important than usual since there are diminishing returns on what the headline number means for inflation, said ETX's Wilson, looking to earnings data as the key reading.
"The US labour market is already tight although we will as ever look for any change in the labour force participation rate to see if there is any hidden slack being absorbed.
"Arguably wages are the key here and are expecting to increase 0.3%. There is some sense that the weak inflation data may be coming to an end and we may start to see firmer price growth into the year's end. Stronger wage growth would likely feed into a higher PCE inflation reading in Q4."


Friday October 06
INTERNATIONAL ECONOMIC ANNOUNCEMENTS
Factory Orders (GER) (15:00)
Non-Farm Payrolls (US) (13:30)
Unemployment Rate (US) (13:30)
UK ECONOMIC ANNOUNCEMENTS
Halifax House Price Index (08:30)
INTERIM DIVIDEND PAYMENT DATE
Acencia Debt Strategies Ltd., Admiral Group, Aggreko, Antofagasta, Camellia, Capital Drilling Ltd. (DI), Clarke (T.), Crest Nicholson Holdings, Devro, Drax Group, Eurocell , Glanbia, Gocompare.com Group, Grafton Group Units, Greggs, H&T Group, Impellam Group, InterContinental Hotels Group, International Personal Finance, Irish Continental Group Units, IWG , Kingspan Group, Melrose Industries, Property Franchise Group, Tex Holdings
QUARTERLY PAYMENT DATE
Aberdeen Diversified Income and Growth Trust , Blackrock North American Income Trust , Land Securities Group
QUARTERLY EX-DIVIDEND DATE
Marsh & Mclennan Cos Inc.
SPECIAL DIVIDEND PAYMENT DATE
Admiral Group
AGMS
Abbey
FINAL DIVIDEND PAYMENT DATE
AdEPT Telecom, Fletcher King, Goodwin Plc, Jupiter Green Inv Trust