Friday preview: US non-farm payrolls; results from GVC, Inmarsat and SIG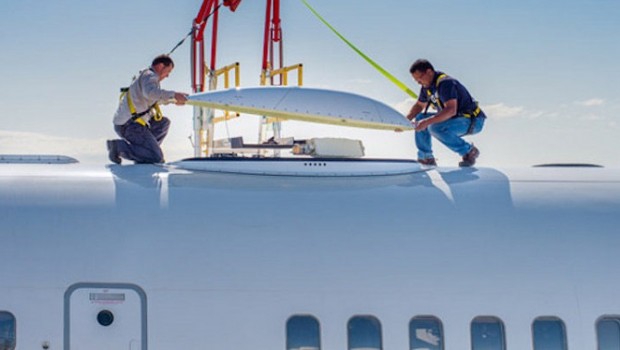 Unless Friday's US jobs report is very bad, Federal Reserve policymakers are quite likely to raise interest rates at their meeting later this month.
Non-farm payrolls are expected to rise by almost 200,000 for February, the same as the month before. Average hourly earnings are forecast to rise 02% on the month, leading to annual growth easing to 2.8% from growth of 2.9% a month earlier. The unemployment rate has remained steady at 4.1% for the past four consecutive months but some economist see it falling to 4.0%.
Ahead of the Federal Open Markets Committee meeting on 21 March, futures markets are pricing over an 80% chance of a 25-basis-point rate hike.
Economists at HSBC forecast a 185K rise, close to the average monthly pace of increase seen over the previous year.
"Employment is rising across services, manufacturing, construction, and mining industries. Average hourly earnings surprised to the upside in January, rising 0.3% on the month. That could be a sign that wages are starting to respond to the pick-up in economic growth seen in 2017."
Market analyst Lee Wild at Interactive Investors said: "Policymakers will almost certainly raise interest rates at the Federal Reserve's next policy meeting in two weeks' time unless tomorrow's number is shockingly bad."
Closer to home we have UK industrial production, manufacturing output and construction output figures for January from the ONS as well as the balance of trade.
Industrial production is seen growing 1.5% on the month in January, after falling 1.3% at the end of last year.
The trade deficit is seen narrowing to £3.2bn in January from £4.9bn in December, exceeding 2017's average of £2.8bn.
"December's deficit was enormous, due to a £1.6B deficit in erratics trade. Despite its name, the erratics balance is sticky, because the ONS takes a moving average of non-monetary gold flows," said Pantheon Macroeconomics.
Chinese consumer price inflation, German and French industrial production are also due.
COMPANY NEWS
GVC, Inmarsat and SIG are two of the few that are scheduled to report results on Friday, with the latter having last month reported that it had identified a historical overstatement of profit after a whistleblowing allegation of potential accounting irregularity at SIG Distribution, its core insulation and interiors business in the UK.
There are concerns about Inmarsat's dividend, which some analysts have warned could be cut, though the consensus expectation is for $0.55 for 2017 and $0.57 for 2018. The satellite company's shares have fallen by more than 40% since the start of last year.
Analysts at HSBC recently maintained a 'hold' rating on shares of Inmarsat as most of the firm's revenues, costs and capex were recorded in US dollars, recent gains in the pound would leave a dent in the firm's EBITDA.
They pointed out the lack of newsflow since mid-November around the firm's Aviation arm, with scant information from governments or enterprises and no further deals for inflight communications with major airlines.
"However, we are a little concerned that the hybrid European Aviation Network, now fully available for use, has not attracted other airlines apart from those affiliated to IAG," analysts said, with the ongoing dispute with US-listed rival Viasat over the validity of the S-band spectrum rights likely to be the chief factor behind that.
"Because of the high level of capex and inflated opex, Inmarsat's dividend in cash is not covered. It could, however, remain at recent levels if management can demonstrate its confidence in the outlook."
Numis said the key focus will also be on prospects for maritime and whether management will maintain 2018 group revenue guidance of $1,300-1,500m and for $500-600m of capex, with consensus expecting $1,343m and $569m.
Online gaming company GVC, which is eyeing a merger with Ladbrokes Coral, has already announced revenue of just over €1bn thanks to a strong Q4 gross win margin, with EBITDA to be at the top end of internal expectations.
Said Numis: "The key area of focus will be its impending acquisition of Ladbrokes Coral which is expected to complete by 28 March. Notwithstanding a solid Q4 performance from LCL, we expect questions on retail and its future within the wider GVC group, timing of the platform migration and an update on the potential £100m cost synergies.
Since the announcement of talks with Ladbrokes last December, GVC shares have remained broadly flat, with the exception of reacting to news on potential fixed odds betting maximum stake outcomes.
SIG's finals will be closely watched for any further whistleblowing fallout. Ahead of its finals on Friday SIG put out a note in January stating that trading has been in line with expectations, with like-for-like revenue in 2017 up 4.0% and the full year profit expectations remained unchanged. Then in February it reported that it had identified a historical overstatement of profit from 2016
The review found that profit for the year to the end of December 2016 was overstated by up to £3.7m, with a further overstatement of around £0.4m for profit relating to years before 2016. In addition, profit for the first half of 2017 was overstated by up to £2.5m.
SIG said it plans to restate these prior year financial statements and has hired KPMG to conduct a detailed review of financial reporting controls at the SIGD division to confirm the accounting treatment of other material items at 31 December 2017, prior to finalising the year end results.
The company, which said some of the accounts were overstated intentionally, has suspended a number of individuals. They are being placed under disciplinary investigation into the circumstances surrounding the accounting for these balances and the cash overstatement disclosed in the trading update issued on 9 January 2018.
Said Numis ahead of results: "We expect further details with the full year results, although, whilst negative for sentiment, we do not anticipate any future implications in regards to this. Looking to 2018, we expect a continuation of current trends, with growth in Europe offset by relatively lacklustre conditions in UK commercial (the latter is supported by recent comments from Kingspan)."
Friday March 09
INTERNATIONAL ECONOMIC ANNOUNCEMENTS
Balance of Trade (GER) (07:00)
Current Account (GER) (07:00)
Import Price Index (GER) (07:00)
Industrial Production (GER) (07:00)
Non-Farm Payrolls (US) (13:30)
Unemployment Rate (US) (13:30)
Wholesales Inventories (US) (15:00)
UK ECONOMIC ANNOUNCEMENTS
Balance of Trade (09:30)
Industrial Production (09:30)
Manufacturing Production (09:30)
FINALS
Eurocell , GVC Holdings, Independent News & Media, SIG
ANNUAL REPORT
CRH
AGMS
Arden Partners, Octopus Titan VCT
FINAL DIVIDEND PAYMENT DATE
Blackrock Income And Growth Investment Trust, JPMorgan Russian Securities, Nexus Infrastructure , Zytronic
INTERIM DIVIDEND PAYMENT DATE
Daejan Holdings, Hargreaves Lansdown, Henderson Smaller Companies Inv Trust, Residential Secure Income, Warehouse Reit
QUARTERLY PAYMENT DATE
Chenavari Toro Income Fund Limited NPV