Renae Dyer Sharecast | 02 Feb, 2017
14:05
Friday preview: US non-farm payrolls, Beazley finals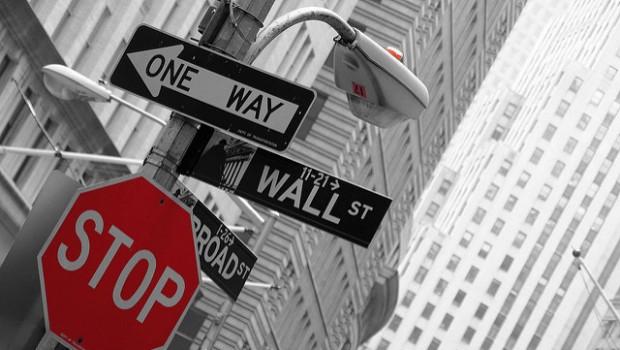 US employers added 175,000 jobs to the economy in January following a 156,000 increase the previous month, the non-farm payrolls report is expected to show on Friday.
The Labor Department's all-important report is also forecast to reveal the unemployment rate held at 4.7%.
Average hourly earnings are anticipated to rise 0.3% month-on-month in January after a 0.4% gain in December. Compared to the same month a year ago, analysts estimate average hourly earnings increased 2.7% after 2.9% growth in December.
The figures will be closely scrutinised as the Federal Reserve determines the timing of its next interest rate hike. The Fed has said its policy decisions depend on the strength of economic data, including the jobs market.
Capital Economics said: "Payroll employment growth slowed gradually over 2016, but with the unemployment rate having fallen below 5%, the gains of well over 200,000 per month which were common for much of 2014 and 2015 were never going to be sustained.
"Even if GDP growth picks up this year, employment growth is likely to continue to slow as the economy reaches full employment."
On wage growth, the economist believes the estimated slowdown in January is likely to be a temporary setback. Survey evidence suggests annual wage growth will rise above 3% by the middle of the year.
"By that stage, Fed officials should be starting to consider raising interest rates much more aggressively."
On the company front, FTSE 250-listed insurance company Beazley reports its full year earnings. The consensus forecast is for pre-tax profit of $261m, down from $284m the previous year, reflecting a slowdown in insurance claims activity.
Numis said it expects "good results" despite an anticipated decline in pre-tax profits. "The company has lowered expectations for special dividends due to the need to increase capital in line with expected income growth," the broker added.
"However, given the additional funds provided by the recent debt issue and good levels of profitability we tentatively forecast a special dividend of 8.0p with these results (2015 18.4p)."
Friday 03 February

INTERIM DIVIDEND PAYMENT DATE
Accrol Group Holdings, Aveva Group, Bilby, Vodafone Group

QUARTERLY PAYMENT DATE
Investors Capital Trust 'A' Shares

INTERNATIONAL ECONOMIC ANNOUNCEMENTS
Factory Orders (US) (15:00)
ISM Non-Manufacturing (US) (15:00)
Non-Farm Payrolls (US) (11:30)
Retail Sales (EU) (10:00)
Unemployment Rate (US) (13:30)

FINALS
Wereldhave NV

AGMS
Cerillion , Scottish Inv Trust, Scottish Inv Trust

FINAL DIVIDEND PAYMENT DATE
Britvic, Countryside Properties, Topps Tiles, Unicorn AIM VCT