Friday preview: UK retail sales could confirm consumer spending slowdown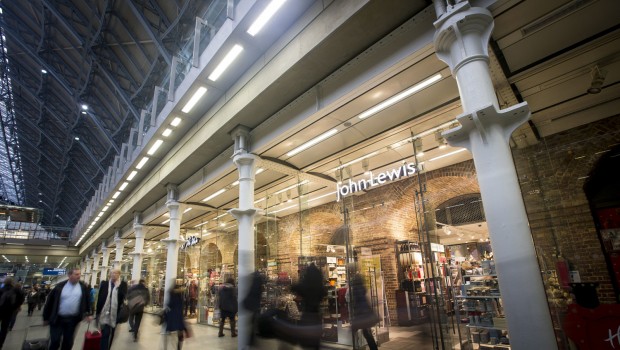 UK retail sales for March are published on Friday, along with flash April data on eurozone services and manufacturing activity and ahead of similar surveys covering America, while Reckitt Benckiser is among those giving trading updates in what appears to be a quiet day for big corporate results.
After recovering moderately in February, rising 1.5% month-on-month after three months of falls, UK retail sales are forecast to ease.
"While for some this may point to a resilient UK consumer, we are not persuaded: after three months of falls, a 1.5% rise was not particularly strong," HSBC said.
The consensus is expecting retail sales volumes will dip 0.2% month-on-month.
If retail sales did fall 0.2% month-on-month in March, they would have contracted 1.1% quarter-on-quarter in the first quarter, said economist Howard Archer at IHS Markit.
"Even allowing for the fact that consumer spending has held up markedly better on services so far, this would still point to markedly weaker consumer spending weighing down on GDP growth in the first quarter."
He believes GDP growth could well have slowed to 0.4% quarter-on-quarter in the first quarter from 0.7% quarter-on-quarter in the fourth quarter of 2016, primarily due to softer consumer spending.
Eurozone services and manufacturing
The flash purchasing managers' index from Markit is expected to show French and German manufacturing and services output easing slightly for April.
For the euro area as a whole, the both PMI's are expected to not stray far from their twin 72-month highs.
In March, eurozone manufacturing reached 56.2 from 55.4, and the services PMI picked up to 56.0 from 55.0 in February.
With a reading above 50 indicates growth, the consensus is for 56.3 and 56.0, respectively.
Both improvements were driven by an improved outlook for employment as well as strong new orders and business expectations components, Markit said.
The hard data, however, is still not following through, noted HSBC in its preview, with industrial production numbers for February showing a monthly contraction of 0.3% following a poor December and January print.
"Although we are likely past the peak of inflation for the eurozone this year, households will continue to see their real incomes squeezed as real wage growth remains lacklustre. This, coupled with consistent downside surprises from the hard data, leave us sceptical that the PMIs can push higher from here."
HSBC said it sees the manufacturing and services PMI both falling to 55.5 in April.
Reckitt results
First-quarter sales from consumer goods Reckitt Benckiser group are not without risk, said Barclays, with forecast of 0.9% growth in line with the 1% delivered in the final three months of 2016 when the company said its its category growth rate was 100 basis points less than it had been 12 months earlier.
"A combination of the de-listing in South Korea, the failed Scholl/Amope innovation, ongoing disruption from demonetisation in India and macro difficulties in the key markets of Brazil, Russia and Turkey are all suppressing growth," analysts wrote, forecasting Reckitt will reiterate its full year guidance of like-for-like growth of 3%, along with moderate margin expansion.
Friday April 21
INTERIM DIVIDEND PAYMENT DATE
Animalcare Group, Bioventix, Brooks Macdonald Group, Finsbury Food Group, Go-Ahead Group, Produce Investments, Tracsis
QUARTERLY PAYMENT DATE
XP Power Ltd. (DI)
INTERNATIONAL ECONOMIC ANNOUNCEMENTS
Current Account (EU) (09:00)
Existing Home Sales (US) (15:00)
GMS
Taihua
IMSS
Reckitt Benckiser Group
AGMS
JPMorgan Claverhouse Inv Trust, MD Medical Group Investments GDR (Reg S), One Media IP Group, PAO Novatek GDR (Reg S), Symphony International Holdings Ltd.
TRADING ANNOUNCEMENTS
Record
FINAL DIVIDEND PAYMENT DATE
Heavitree Brewery, Heavitree Brewery 'A' Shares, IDOX, RM
Q1
PJSC Magnit GDR (REG S), Schlumberger Ltd.