Friday preview: Old Mutual and Volution report, US inflation eyed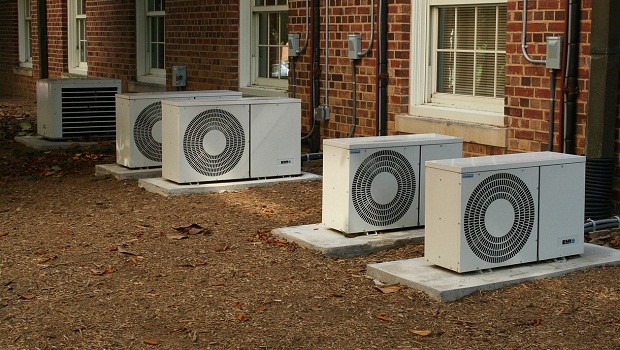 Friday's financial calendar is genuinely quiet, with only Old Mutual in thre FTSE 350 due to report, while the big economic data among the sprinkling of consumer price releases around the world, will be those from the USA.
Traders will be keeping close tabs on the latest CPI print from the US Bureau of Labor Statistics (BLS) out at 1330 BST.
The headline rate of CPI is expected to show a step up to 1.8% year-on-year clip for July from 1.6% in June.
At the core level, excluding more volatile prices such as food and energy, prices are expected to be unchanged at a 1.7% rate of growth.
With energy prices little changed, and the odds pointing to rebounds in core components like apparel and physicians' services, economists at Pantheon Macroeconomics look for both the headline and core to rise by 0.2%, in line with the consensus.
On Thursday, US producer prices fell by 0.1% m/m in July, contrary to expectations of a modest increase, while personal consumption PPI, the BLS series that tracks pipeline prices pressures for CPI inflation, declined by 0.1% on the month, but held steady at 1.9% year on year.
"We expect pipeline price pressures to remain firm, reflecting the fact that the headwind from imported inflation and global commodity prices has abated in recent months," said Barclays, whose forecasts were also in line with the consensus.
Old Mutual is undergoing a fairly drawn out process of splitting itself into four parts, a 'managed separation', making following the FTSE 100-listed company a complicated process as developments on each part are reported separately.
When the Anglo-South African group -- made up of Nedbank, Old Mutual Asset Management, Old Mutual Emerging Markets, and Old Mutual Wealth -- reported full year results in March, pre-tax adjusted operating profits came in broadly flat at £1.6bn with adjusted net asset value up strongly to 228.6p.
Investors are likely to focus to mainly on any update provided on the conscious uncoupling of the group, including the already announced sale of OMAM and flotation of OMEM, which could push the financial results down the list of priorities on the day.
With the prospects of a separate listing of the emerging markets business to come, said UBS, "investors focus should be on the operating metrics of that business which are likely to be somewhat depressed by the tougher consumer environment in South Africa than a year ago".
Analysts expect total funds under management of £201bn, with net client cash flow of £4.8bn, an increase in adjusted operating profits to 11.2p per share from 8p a year ago, and an interim dividend of 3.7p per share. In the UK wealth management business, UBS expects around 23% higher operating earnings driven largely by the higher average asset base and the non-repeat of once-off cost items in the base.
Among smallcaps, scheduled reporters include Volution, the ventilation specialist. In March reported revenue growth of 26% for the half year, boosted by acquisitions and currency moves, though at the underlying level growth was only around 2%.
For the full year, Numis analysts forecast underlying revenue growth at a similar level of 2%, but slightly lower M&A benefits and FX, which suggests reported progression of 18%, with EBIT of £36m.
"In terms of areas of investor interest, we believe that this will focus on the degree to which Volution has passed on raw material costs and the outlook for the UK RMI market. With regards to the former, the group reported in March that price increases to cover cost inflation were more difficult to implement than initially expected."
Friday August 11
INTERNATIONAL ECONOMIC ANNOUNCEMENTS
Consumer Price Index (GER) (07:00)
Consumer Price Index (US) (13:30)
FINALS
Koovs
INTERIMS
Old Mutual, Rotala, Touchstone Exploration Inc, TT Electronics
TRADING ANNOUNCEMENTS
Volution Group (WI)
SPECIAL DIVIDEND PAYMENT DATE
Establishment Inv Trust, Martin Currie Asia Unconstrained Trust
AGMS
Heath (Samuel) & Sons, iEnergizer Ltd., Tower Resources
FINAL DIVIDEND PAYMENT DATE
Amati VCT , Babcock International Group, Cropper (James), Dairy Crest Group, Establishment Inv Trust, F&C Global Smaller Companies, Martin Currie Asia Unconstrained Trust , Speedy Hire, Walker Greenbank
INTERIM DIVIDEND PAYMENT DATE
Aberdeen Frontier Markets Investment Company, Unicorn AIM VCT
QUARTERLY PAYMENT DATE
Merchants Trust