Friday preview: Non-farm payrolls in focus, Berkeley reports interims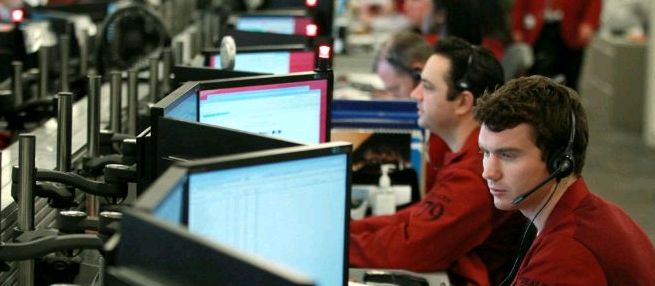 For traders this week is rather back-end loaded, with the US non-farm payrolls providing an early climax on the first Friday of every month, with UK industrial production and trade data providing some early action.
Among UK company matter, housebuilder Berkeley Group is the only company in the diary with results due.
Investors will also be waiting on China's foreign trade figures for the month of November, as well as those from Germany.
This Friday's official US jobs data matters more than the most, some analyst were suggesting, as the last set before the Federal Reserve their interest rate decision next week.
The consensus forecast is for 195,000-200,000 of new jobs created in November, depending on your choice of consensus compiler, down from October's 261K that was inflated by a post-hurricane surge but above the 12-month average of 167K.
A day event of the main event, US private payrolls increased by 190,000 in November, which was slightly above expectations, and may indicate that the non-farm report will come out in line with the expected 195,000
The number this month has a particular importance as the last two months' numbers were all over the place due to the impact of hurricanes, which made it difficult to gauge the actual health of the US economy.
"Yes, the upcoming data would not be considered as a weather report," said Naeem Aslam at Think Markets, "however the political noise is still something which investors needed to be mindful of due to the ongoing debate over in Washington about the US tax overhaul. This is because the US tax overhaul has the potential to cloud the judgement of many and we certainly do not want the Fed to be one of them."
He said Friday's NFP number is going to significantly shape expectations for the fourth quarter, though the consensus is already for the Fed to raise interest rates in this month's meeting.
"What we need to see in Friday's number is that the slack in the labour market is diminishing and wage growth has strengthened. This would force consumers to spend more."
The headline NFP number is likely to be ignored by traders, said Hussein Sayed, chief market strategist at FXTM, as wages will determine how US Treasury bonds react before the Fed meeting next week.
BERKELEY'S (LAND) BANK
Berkeley Group reports interims having enjoyed a strong recovery in 2017, though concerns linger over the London property market.
The builder last updated the market in early September at which point trading was said to be in line with expectations for the first four months of the year, with sales prices achieved remaining above plan, to leave the business on course generate at least £3bn of PBT in the five years to 2021.
Broker Numis think this target will be outperformed by an extra £0.5bn and in this half's results forecasts that "cash could surprise on the upside" with £350m of net cash in 2018.
"In our view the main focus of the update will be Berkeley's assessment of current market conditions and whether the changes to stamp duty in last week's budget have had any noticeable impact on the demand profile."
Since the Brexit vote, the housing market has seen "plenty of bluster, but not much in the way of actual change", reckons George Salmon at broker Hargreaves Lansdown, though he notes that London market, where Berkeley operates, has "started to look more vulnerable" so the group's view on conditions in the capital "will be key to future expectations".
UBS forecasts first half sales of £1.34bn driven by completions of 1,900 and average selling price of £700k, PBT of £418m and EPS of 248p.
"We expect net cash of £360m (April: £286M) driven by lower land buying in the period and material profit delivery. We expect the forward order book to have reduced sequentially to £3.4bn which reflects a rebound in sales rates y/y against an easy comparison basis but more than offset by high P&L delivery.
Friday December 08
INTERNATIONAL ECONOMIC ANNOUNCEMENTS
Balance of Trade (GER) (07:00)
Current Account (GER) (07:00)
Non-Farm Payrolls (US) (13:30)
U. of Michigan Confidence (Prelim) (US) (14:00)
Unemployment Rate (US) (13:30)
Wholesales Inventories (US) (15:00)
UK ECONOMIC ANNOUNCEMENTS
Balance of Trade (09:30)
Industrial Production (09:30)
Manufacturing Production (09:30)
EGMS
Datang International Power Generation Co Ltd.
AGMS
AXA Property Trust Limited, DX (Group), Quadrise Fuels International, River and Mercantile Group , Softcat
FINAL DIVIDEND PAYMENT DATE
Abcam, Avingtrans, BlackRock Greater Europe Inv Trust, CVS Group, JPMorgan Smaller Companies Inv Trust, Revolution Bars Group, Swallowfield
INTERIM DIVIDEND PAYMENT DATE
Amati VCT , Maruwa Co Ltd., Rotala, SThree, System1 Group, Triple Point Income VCT A, Young & Co's Brewery 'A' Shares, Young & Co's Brewery (Non-Voting)
QUARTERLY PAYMENT DATE
Honeywell International Inc.