Friday preview: How well has the UK economy bounced back?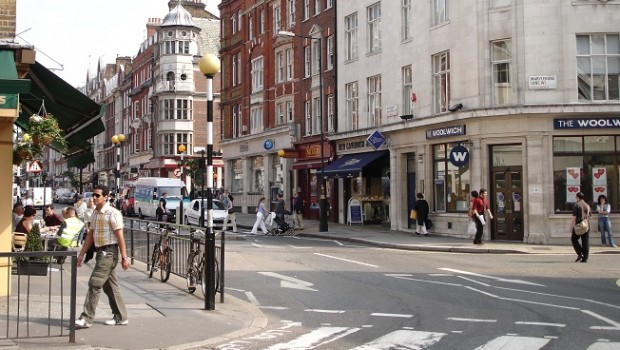 On Friday we will see how well the UK economy bounced back in the second quarter of the year after the weather front known as the Beast from the East mauled the country at the start of the year.
Growth for the first quarter was recorded as 0.2% and for the second is expected by the Bank of England and the economist consensus to rebound to 0.4%, helped by better weather, a Royal Wedding and the World Cup.
Recent data from PMI surveys and retail sales data from the Office for National Statistics have backed up the expectations for a bounce-back, with consumer spending data from Barclaycard has shown some solid growth in pubs and other areas.
April's and May's monthly readings of GDP from the ONS showed a pick up in pace to 0.2% and 0.3% respectively, but May's three-month growth was only 0.2%.
"Not all parts of the UK economy have been making hay in the sunshine however, with big ticket items particularly under pressure," said analyst Laith Khalaf at Hargreaves Lansdown.
"Household appliance sales fell 14.8% in the year to June according to Barclaycard, and the football combined with the warm weather led to a June drop in sales for non-food retailers according to the ONS. One also can't help but wonder how the UK's tanning shops have fared with such an abundance of UV rays available for free."
Coming a week after the BoE hiked interest rates, Khalaf said a disappointing growth number could leave the monetary policy committee with some "pretty instant egg on its face".
HSBC economists only a small improvement to 0.3% for the quarter, though said the risks are skewed to the upside. Their thinking was that after a strong April and May, "there was probably a loss of momentum in June" as seen with ONS retail sales, with industrial production and construction both seen falling in 3m/3m terms.
"Given the rising political noise over the quarter, we doubt business investment saw a big revival. So it seems likely that it was a relatively good quarter for private consumption and possibly government spending."
Alongside GDP, the ONS will also release June readings on industrial and construction output and international trade.
Japan's GDP figures, which will be released just past midnight, with a swing back to growth of 0.3% in the second quarter after a 0.2% contraction in the first.
HSBC estimated real GDP grew 0.4% quarter-on-quarter, driven partly by some technical payback in consumption. "Indeed, real GDP growth had been negatively impacted by adverse weather conditions in Q1 2018. However, the lack of meaningful increases in wages and softer export growth will likely moderate growth in the coming quarters."
France's industrial production is due at 0745 BST, with Hong Kong GDP at 0930 BST.
Friday 10 August
INTERNATIONAL ECONOMIC ANNOUNCEMENTS
Consumer Price Index (US) (13:30)
UK ECONOMIC ANNOUNCEMENTS
Balance of Trade (09:30)
GDP (Preliminary) (09:30)
Gross Domestic Product (09:30)
Index of Services (09:30)
Industrial Production (09:30)
Manufacturing Production (09:30)
INTERIMS
Afarak Group (DI), Vitec Group
TRADING ANNOUNCEMENTS
Afarak Group, Volution Group (WI)
ANNUAL REPORT
Adams
SPECIAL DIVIDEND PAYMENT DATE
Martin Currie Asia Unconstrained Trust
AGMS
Adams, Heath (Samuel) & Sons, iEnergizer Ltd.
FINAL DIVIDEND PAYMENT DATE
Babcock International Group, Cropper (James), Dairy Crest Group, Liontrust Asset Management, Martin Currie Asia Unconstrained Trust , Speedy Hire, Tatton Asset Management , Walker Greenbank
INTERIM DIVIDEND PAYMENT DATE
JPMorgan Multi-Asset Trust, Sanderson Group, Schroder UK Mid Cap Fund, Unicorn AIM VCT