Friday preview: Carney speaks but non-farm payrolls should set tone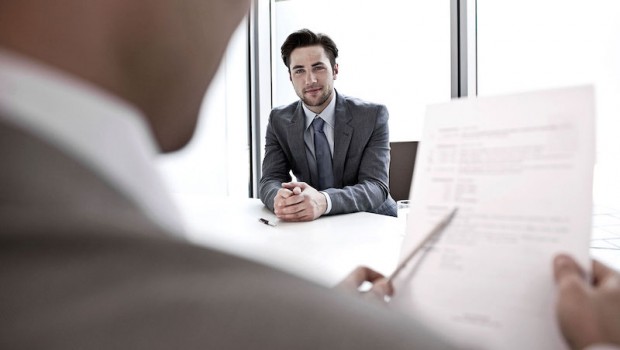 With investors still chewing over various titbits from the Federal Reserve and Donald Trump's twitter account, the US non-farm payroll report will still maintain its status as the dish of the day on Friday, following UK industrial production as an hors d'oeuvre.
The consensus forecast for the US Department for Labour to report a fall in the number of jobs created to 180,000 for March, down from the 235,000 jobs added in February.
As well as the NFP, the release is also expected to confirm that average weekly earnings increased 0.3 percentage points and that the unemployment rate held steady at 4.7%.
When the Fed hiked rates in March, the committee noted how the labour market had strengthened and the ADP report earlier in the week continued the upbeat mood music with a big beat of the consensus.
The NFP data is going to set the tone for the coming weeks, said analyst Naeem Aslam at Think Markets, especially as it is known how much the Fed is data dependent.
"Most eyes are stuck on the FOMC dot plot and how effectively it is going to reinforce the view of two more interest rate hikes this year. The dot plot always gives a picture of a battle ground between the doves and hawks and markets dance to the tune the FOMC minutes play."
Economists at RBC Capital Markets said nothing in the high frequency data suggested a significant deviation from the current payroll pace of near 200K, but an important technical factor could see NFP come in light of that mark, such as a recoil from strong construction jobs in both January and February.
HSBC forecast a big fall to 155K, saying that the decline in the ISM nonmanufacturing index in March, with business activity, new orders, employment all down, was "another indication that economic activity was flattered in February by unusually mild weather".
With average temperatures closer to normal in March, the bank said we may see some "payback" in the monthly figures that will be released in April.
Barclays, which has a 200K estimate, saw risks as larger than normal.
"On the upside, confidence data, household and business, continue to firm and indicate a faster pace of underlying employment growth. The low level of claims supports this view. On the downside, initial claims for unemployment insurance rose throughout March, with much of the weakness in the survey week."
Barclays also expected the unemployment rate to fall 0.1 percentage point to 4.6% and average hourly earnings to increase 0.3% month-on-month and 2.6% year-on-year, with average weekly hours to remain steady at 34.4, in line with the consensus.
UK manufacturing data
Preceding a speech by Bank of England Governor Mark Carney at 1000 BST, the Office for National Statistics will release data on the trade balance, the index of production bulletin and another on construction industry output.
The February data releases will be the last hard inputs into first-quarter GDP made available before the preliminary estimate of growth on 28 April.
The market was expecting industrial production to improve to have grown 0.2% m/m in February following the fall of 0.4% the month before, up 3.7% y/y from 3.2% in January.
Manufacturing is seen rebounding to 0.3%m/m from the 0.9% fall previously, lifting the annual increase to 3.9% from 2.7%.
Noting that various surveys pointed to growth in manufacturing output of around 1.5% in the first quarter compared to the end of 2016, though it was 1% above its Q4 average in January, Pantheon Macroeconomics forecast a 0.3% month-to-month manufacturing rise in February and a 0.3% monthly decline for industrial production.
Howard Archer at IHS Markit said industrial production was expected to have dipped 0.1% month-on-month but to have been up 3.4% year-on-year.
"There may well have been a dip in energy output after a particularly sharp rise in January. Again though, this would mark a solid underlying performance given that industrial production was up 1.9% in the three months to January compared to the three months to October," he said.
RBC added: "Although January outturns disappointed, the handover from Q4 was strong, so even stable levels of activity in February and March versus January would see both IP and construction make positive contributions to Q1 GDP growth," said.
"As ever, though, what happens in the much larger services sector will be much more significant, but these IP and construction data could sway expectations at the margin."
Construction output is expected to have risen a modest 0.2% m/m in February, with output dipping 0.4% in January after rebounding 1.8% in December.
"There are clouds in the outlook for the construction sector, and lacklustre February survey evidence from the purchasing managers as well as the fourth quarter 2016 dip in orders suggest life may well be challenging over the coming months," Archer added.
Halifax house price data is expected to grow 4% year-over-year after slowing to 3.9% last time from 5.1% in February.
Friday April 07
INTERIM DIVIDEND PAYMENT DATE
AdEPT Telecom, Alumasc Group, Ashmore Group, Croma Security Solutions Group, Dechra Pharmaceuticals, ECO Animal Health Group, Edge Performance VCT G Shares, Foresight Solar & Infrastructure VCT, Hargreaves Services, Hays, London Finance & Investment Group, Mid Wynd International Inv Trust, MJ Gleeson , Oxford Instruments, PZ Cussons, Renishaw, Standard Life UK Smaller Companies Trust, Wilmington
QUARTERLY PAYMENT DATE
Land Securities Group
FINALS
AFI Development
SPECIAL DIVIDEND PAYMENT DATE
Jupiter Fund Management
AGMS
Banco Santander S.A.
FINAL DIVIDEND PAYMENT DATE
Crest Nicholson Holdings, Jupiter Fund Management , Safestore Holdings, XLMedia
FINAL EX-DIVIDEND DATE
GKN