Friday preview: Bovis looks to avoid third profit warning, tough task for B&M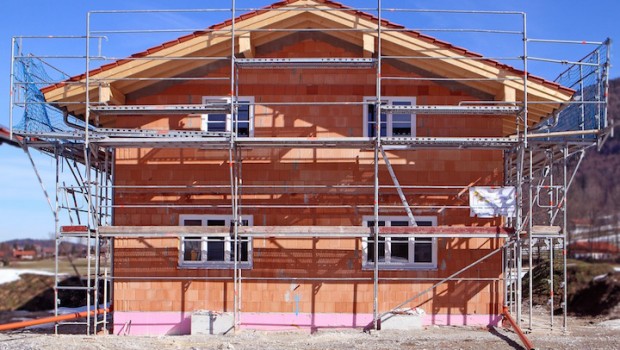 Friday's corporate cupboard is expected to be almost bare, though retailer B&M and housebuilder Bovis should provide investors something to chew on.
For the past two years Bovis has shocked investors with new year profit warnings, so third time lucky for a group that brought in a new chief executive Greg Fitzgerald last summer to turn the business around. Bovis also warned on profits after becoming embroiled in controversy over homebuyers being given incentives to move into homes even if they were unfinished.
Results for the full year are due on 1 March, with consensus is for underlying pre-tax profit of £122m for 2017, rising to £152m in 2018.
As well as crossing fingers about a profit warnings, investors will also want to examine the trading statement for an update on the group's balance sheet, though Bovis' trading update in November indicated that its problems are being addressed.
Broker Numis said it will look for confirmation that Fitzgerald's balance sheet review has resulted in improved cash generation, which in turn should support the higher dividend payments pledged for 2018 and beyond.
Deutsche Bank said without a re-occurance of the profit warnings seen in the last two years, it believes investors will focus on progression of the group towards its new strategic targets.
"With upside potential above targets on the speed of reaching completions, the scale of margin improvement (particularly given the new home types being rolled out) and potential for cash returns we believe there is still further upside available to shareholders."
Analysts will also be looking for updates on customer satisfaction for reassurance that the historical issues have been or are being addressed.
DB said investors will look for evidence that selling rates can reach the 0.6 private reservations per site per week required for full year guidance, having hit 0.48 in the first half and 0.50 over the summer, to 0.52 by November's update.
UBS expects a sales rate of 0.5, house completions of 3,579, down 10% and an average selling price up 7% to £275,000, resulting in total revenues down 4% to £1.01bn.
"At this stage margins are not disclosed but we expect FY17 operating margins of 13%… net cash of £115 (versus guidance for at least £100m) which is driven by efforts to reduce capital
employed."
Discounter B&M European Value will face a stiffer test in this year's third-quarter, UBS said, as it comes up against the first of the big comparative growth numbers from last year.
Analysts, who forecast LFL sales of 2.5%, still expect some underlying growth as the value retail subsector continues to attract new customers, and from some underlying inflation in both food and non-food.
After the first half UK gross margin decline of around 80 basis points, UBS expects a 20bp recovery in the second half assuming satisfactory clearance of seasonal stock.
"We would expect a better trend in UK gross margin reflecting pass through of inflation. There may be downside risk from seasonal categories, but potential upside risk on sales momentum from the end of Q2."
Deutsche forecasts a LFL of 3.5%, with total group sales of £963m, up 22%, of which the UK is forecast to be £832m.
This includes a drag of 50bps from the number of trading days in the quarter, which is an adjustment that reverses in the fourth quarter.
Friday January 12
INTERNATIONAL ECONOMIC ANNOUNCEMENTS
Consumer Price Index (US) (13:30)
Retail Sales (US) (13:30)
INTERIMS
Artemis Alpha Trust
TRADING ANNOUNCEMENTS
Tarsus Group, XP Power Ltd. (DI)
INTERIM DIVIDEND PAYMENT DATE
Brown (N.) Group, Cropper (James), Intermediate Capital Group, Liontrust Asset Management, Marks & Spencer Group, Michelmersh Brick Holdings, NB Distressed Debt Investment Fund Limited, NB Distressed Debt Investment Fund Limited Ext Shs, NB Distressed Debt Investment Fund Limited Red Ord, Norcros, Pets at Home Group , Polar Capital Holdings, Severfield, Tarsus Group, Tatton Asset Management , Telford Homes
QUARTERLY PAYMENT DATE
Schlumberger Ltd.
AGMS
JPMorgan Elect Managed Cash Shares, JPMorgan Elect Managed Growth Shares, JPMorgan Elect Managed Income Shares, Nanoco Group
FINAL DIVIDEND PAYMENT DATE
Aeorema Communications, Associated British Foods, Carr's Group, Netcall