Friday preview: All attention on AstraZeneca and Hikma numbers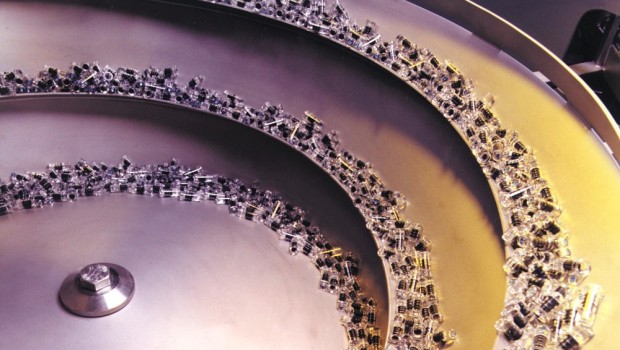 After three packed days of company news, London's diary for Friday is much lighter, with quarterly numbers from drug makers AstraZeneca and Hikma getting the full attention of investors.
Since the beginning of March, AstraZeneca shares have risen around 12% although over the past year they have remained frustratingly flat for investors and are not much higher than a peak reached around two years ago.
Since February's final results, where full year guidance "failed to satisfy best hopes for the pace of leverage from the emerging portfolio" according to analysts from Barclays, Astra has had a mix of good and bad news from drug trials and offloaded the rights to its Seroquel drug for $538m.
Helping momentum in recent weeks has been some positive broker opinions, with Jefferies saying the company is at a "turning point", with several years of rebuilding the pipeline now coming to fruition with accelerating new product launches and improving margins that should deliver more than 20% core earnings per share growth in the mid-term.
Barclays last week said it remained confident on management's execution and that the plan to wait for the pipeline to produce continues to unfold largely as anticipated", seeing "good risk-reward" into forthcoming immuno-oncology-doublet data as well as roxadustat later this year. Having updated its forecast model to reflect positively revised estimates for hyperkalemia asset Lokelma and its expectation that "an imminently due (and long-awaited) FDA approval will drive another blockbuster opportunity for AZN".
Looking at Friday's first-quarter results, Deutsche Bank, for which Astra is a top pick in Europe, expects modest 0-1% product sales growth at constant exchange rates given a drag from Crestor erosion in Japan and EU, but at the top line there should be around a 4% forex benefit.
"A low level of disclosed externalisation activity in 1Q and investments behind new launches will weigh on core EPS. However, IQVIA data supports potential for strong performance of the new drug portfolio and we expect product sales growth to accelerate through 2018 as launches gain momentum."
According to IMS data, weekly sales of new drugs Imfinzi and Fasenra are already annualising at $350m and $100m, suggesting upside to DB's full year US sales forecasts of $200m and $83m, while prescription data for Fasenra is also "highly encouraging" after only a short time on the market and weekly sales of Tagrisso have grown 33% quarter-on-quarter, suggesting strong uptake even ahead of an expected approval for first-line lung cancer due in May.
Key areas of focus for this update, analysts suggested, volume growth of diabetes & respiratory drugs Farxiga, Bydureon and Symbicort, while Brilinta growth "should be solid", while on the more negative side, the impact of Crestor generics in Japan and EU "is likely to be a greater drag" than in Q4. "We expect S,G&A cost growth to be above management's FY guidance range of low-to-mid single digit growth given a bolus of support costs as launches of Imfinzi, Fasenra and Calquence ramp up."
Over at generic drug and injectables specialist Hikma Pharmaceuticals thing have been going better for shareholders since hitting a five year low in February. Shares jumped 60% since then but are still down more than 17% over 52 weeks and around 50% from their all-time high two years ago.
A succession of product launched in recent weeks has helped momentum.
Broker Numis said the Q1 update will provide an opportunity to assess whether the business is on track to achieve the divisional guidance issued at the final results: $750m - $800m in sales from injectables, $550-600m in generics and mid-single digit growth on constant currency in branded drugs.
"This time last year Hikma had been overly ambitious on each of these divisions and may take a more cautious stance on generics in light of recent results from peers that detail circa 20% revenue declines in US generics."


Friday May 18
INTERNATIONAL ECONOMIC ANNOUNCEMENTS
Producer Price Index (GER) (07:00)
Wholesale Price Index (GER) (07:00)
Q1
AstraZeneca, Hikma Pharmaceuticals
SPECIAL DIVIDEND PAYMENT DATE
John Laing Group , Panther Securities
AGMS
AstraZeneca, Baillie Gifford Shin Nippon, Clarke (T.), Computacenter, Derwent London, Eurocell , Hikma Pharmaceuticals, Hunters Property , Independent News & Media, Menzies(John), Paddy Power Betfair, Petrofac Ltd., Rockhopper Exploration, S&U
FINAL DIVIDEND PAYMENT DATE
Arbuthnot Banking Group, Bristol & West 'A', Capital Drilling Ltd. (DI), Communisis, Costain Group, Curtis Banks Group, Fidelity European Values, Greggs, IMI, John Laing Group , Kerry Group 'A' Shares, Man Group, Octopus AIM VCT 2, PPHE Hotel Group Ltd, Prudential, Quixant, Randgold Resources Ltd., RPS Group, RSA Insurance Group, Taylor Wimpey, TT Electronics, Tyman, Unite Group, Vitec Group
INTERIM DIVIDEND PAYMENT DATE
AB Dynamics, Barratt Developments, British Smaller Companies VCT, Fenner, Kier Group